The Blue Reef Aquarium in Hastings is a small aquarium in Hastings' Old Town that is home to marine life from Mediterranean and tropical waters.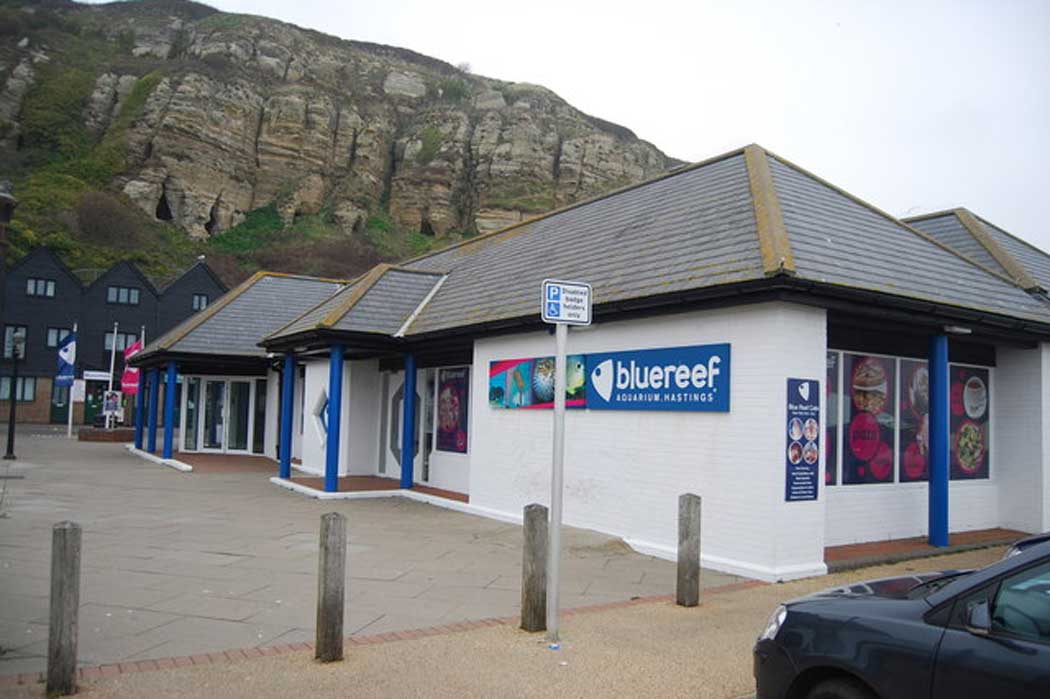 What to see at the Blue Reef Aquarium
Sealife found at the Blue Reef Aquarium include clownfish, hovercraft cowfish, lionfish, porcupine pufferfish, seahorses, angel sharks, black tip reef sharks and stonefish. The aquarium has a transparent walk-through tunnel where you can have various fish including sharks swimming all around you
The aquarium also has an area with amphibians and reptiles including the African bullfrog and royal python.
It is a relatively small aquarium but there is a good range of fish and it is a good place to visit if you're travelling with children. It is much the same as other Blue Reef Aquariums so it is probably not worth the expense if you have visited other aquariums run by the same company.
Visiting the Blue Reef Aquarium
The Blue Reef Aquarium is at the eastern end of Rock-A-Nore Road in the Old Town area of Hastings, close to both the Fishermen's Museum and Shipwreck Museum.
A lot of people say that it is overpriced but entry is a little bit cheaper if you book your tickets online. The entry charge lets you come and go all day (your hand is stamped when you arrive and you can show your stamped hand if you want to come back later in the day).
There are also annual passes available and a three-in-one saver ticket where you can pay a combined entry fee that also includes admission to Hastings Castle and Smugglers Adventure.
The aquarium has a gift shop and an on-site cafe but, as your hand is stamped, it is no problem popping out for fish and chips (there are several places on Rock-A-Nore Road) or to the pub (The Dolphin is nearby) and returning to the aquarium an hour to two later.
Most people spend between one and two hours visiting the aquarium.