The Hilton Brighton Metropole hotel is a large four-star hotel by the seafront. It is one of Brighton's grand hotels from the Victorian era and it is ideal if you love the charm of staying in a historic hotel but some people find it a little dated.
The hotel has 340 rooms and suites and like many other hotels of a similar age, rooms vary considerably from one to another.
All guest rooms feature comfortable beds, a work desk, a flat-screen television, ironing facilities, tea and coffee making facilities and an en suite bathroom. The sea view rooms are the best and many of them feature lovely balconies with sweeping coastal views. Some, but not all, of the rooms are air-conditioned.
Five of the rooms are adapted for guests who require wheelchair access.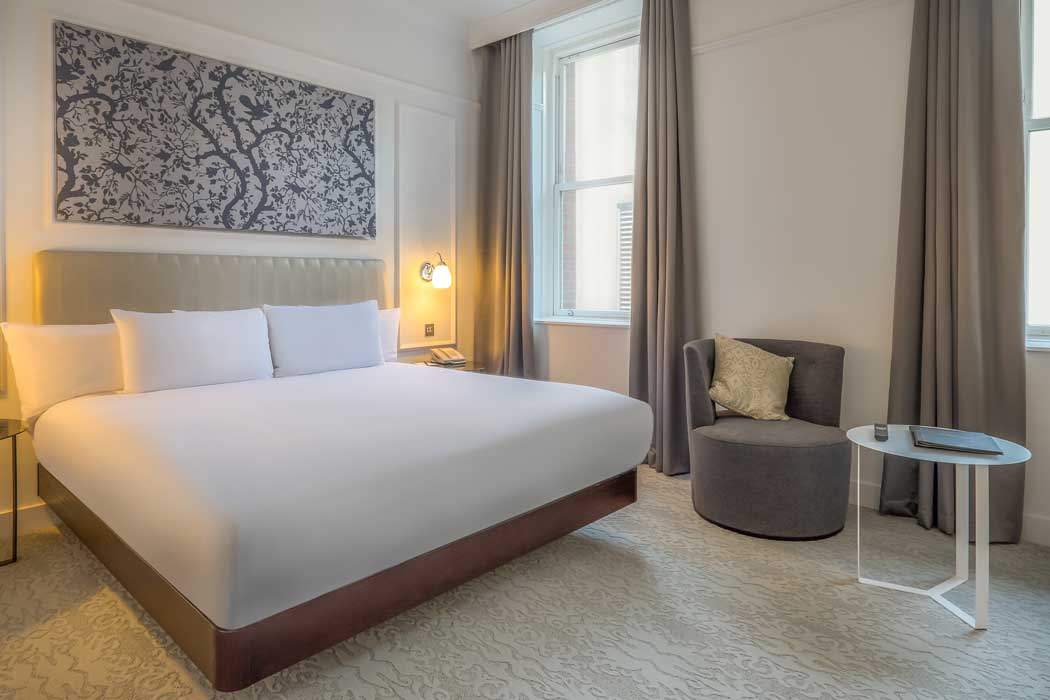 There is Wi-Fi wireless internet access at the hotel but comes at an additional charge, which is waived if you are a Hilton Honours member. It is a bit mean of Hilton to charge for Wi-Fi when you're already paying a lot to stay here, particularly in an age when even the cheapest hostels offer free Wi-Fi.
The hotel has several bars and restaurants.
The Salt Room restaurant is a well-regarded restaurant specialising in modern British cuisine with a strong focus on grilled seafood. This is the most modern part of the hotel and it demonstrates the right way to incorporate a modern space into a heritage building. It has a very different ambience to the rest of the hotel and it also features a covered terrace with sea views. In addition to seafood, The Salt Room is known for its excellent Sunday roast.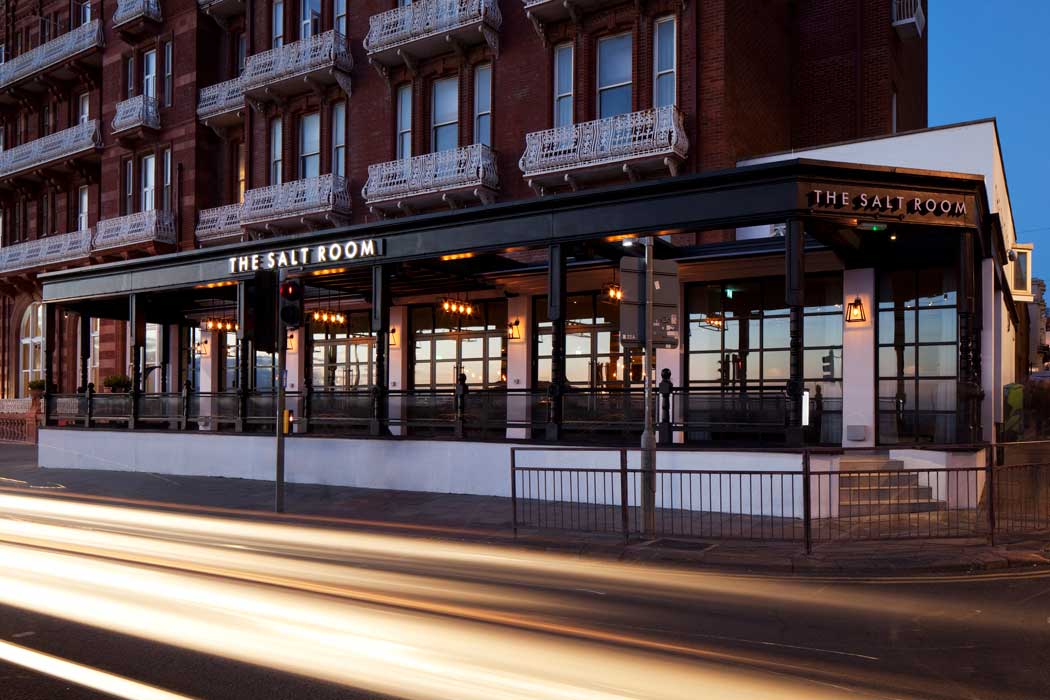 The ostentatious 1890 at the Met is the main room where guests eat breakfast from a massive buffet that features 128 different items. It is a grand dining room complete with chandeliers, ornate ceilings and other period features from the hotel's Victorian-era heyday. It also hosts a Sunday carvery lunch, which features a jazz band, although we're told that the food can be somewhat disappointing and the Sunday roast in the Salt Room is a much better alternative if you don't want to leave the hotel.
The Metropole Bar is a lovely spot for a drink in a sophisticated setting.
Afternoon tea is served daily in both the Metropole Bar and The Salt Room. The Metropole has the right ambience to make afternoon tea here a special treat but we're told that afternoon tea at The Salt Room is of a higher standard.
Room service is available 24 hours.
It is a popular hotel with business travellers and it has extensive conference facilities including 28 meeting rooms and 5000m2 (53,820 sq ft) of exhibition space, which make it the largest residential conference centre in the south of England.
The hotel also has an indoor swimming pool, a fitness centre and a wellness centre with a sauna, steam room and spa treatments.
The hotel is on the western edge of central Brighton, just a couple of minutes' walk from the British Airways i360. It is around a 10-minute walk to The Lanes and the city centre and it is 15 minutes to the pier, Brighton Dome, Brighton Museum and the Royal Pavilion.
It is one of Brighton's grand hotels and is run by a hotel chain with a reputation for consistently high standards but many guests complain that it feels somewhat dated despite recently undergoing a £3.75 million renovation programme.
Check prices and availability for Hilton Brighton Metropole
Check prices and availability on hotels.com for Hilton Brighton Metropole hotel in Brighton, East Sussex.
We may earn a small commission if you book your hotel after clicking this link.