Birkenhead Park is a large city park in Birkenhead on the Wirral Peninsula on the opposite side of the Mersey to central Liverpool. It opened in 1847 and is regarded as the world's first public park and it was the model for Central Park in New York City.
The park became neglected towards the end of the 20th century but went through a major five-year restoration programme reopening in 2002. This saw the renovation of the park's major structures including the grand entrance and the Swiss Bridge.
Because of its influence on the design of other parks around the world, Birkenhead Park is a must-see for anyone with an interest in landscape design.
What to see in Birkenhead Park
The park is a Grade I-listed landscape and it includes several notable structures including the grand entrance at the northeastern corner of the park; the 7m (23 ft) Swiss Bridge, the only traditional covered bridge in the United Kingdom and a gabled cricket pavilion.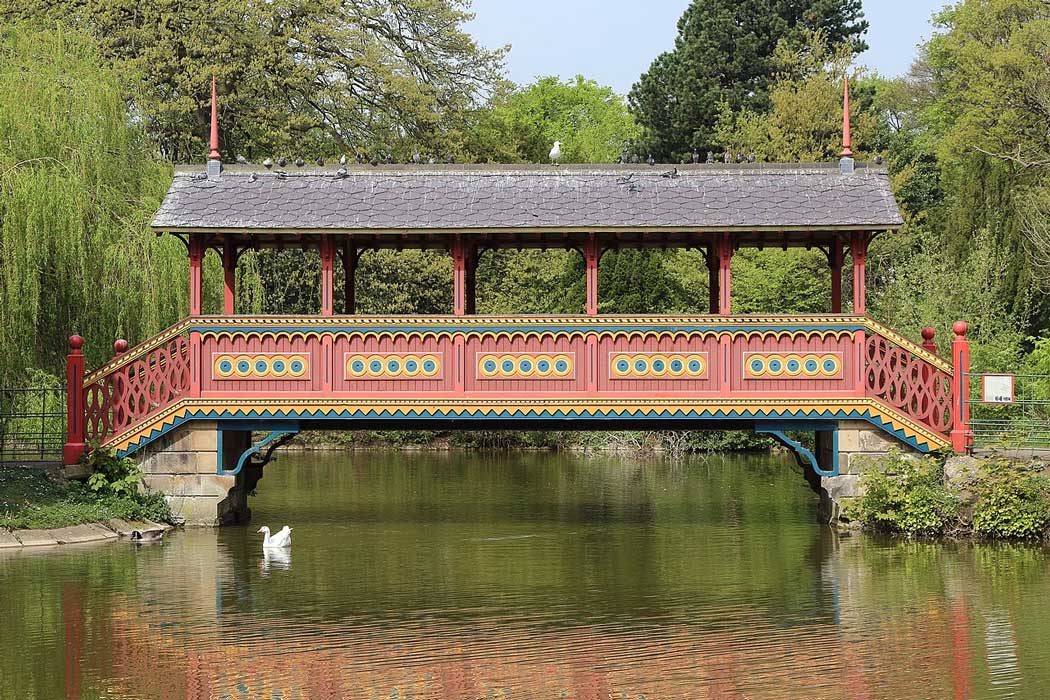 The modern visitor centre is one of the newer structures in the park. The visitor centre includes a cafe and an exhibition gallery.
It also features sports facilities including tennis courts, bowling greens, a rugby club and several cricket clubs and there are several lakes.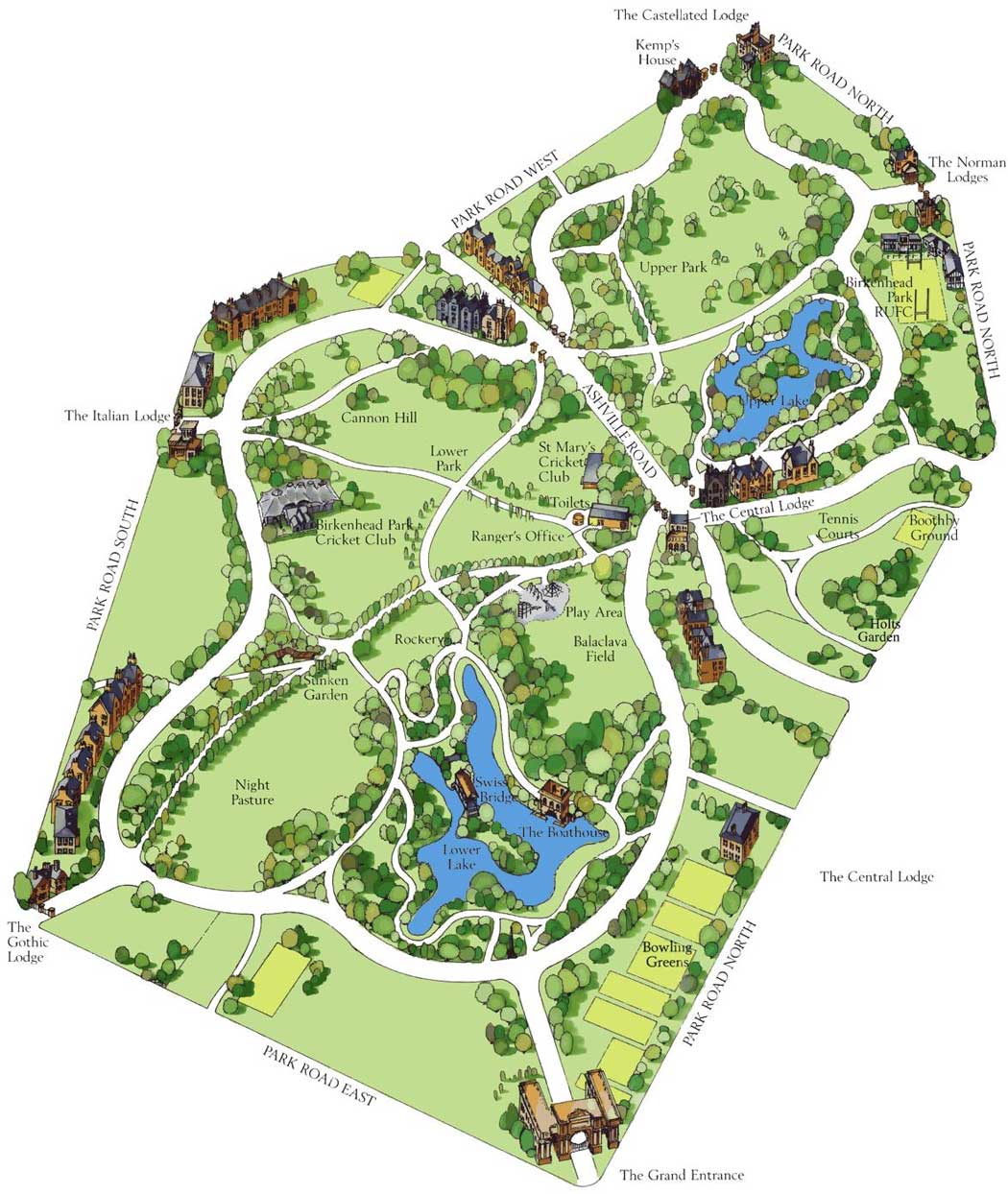 Visiting Birkenhead Park
Although Birkenhead Park is on the Wirral Peninsula away from Liverpool city centre, it is easily accessible by Liverpool's Merseyrail urban rail network and Birkenhead Park station is only a seven-minute journey from central Liverpool.
There is not a lot of interest in the immediate neighbourhood although many people combine a visit to Birkenhead Park with the U-Boat Story and a ferry ride across the Mersey.