Hogarth's House is a museum in the former home of the celebrated 18th-century artist, William Hogarth.
The Grade I listed building was built between 1713 and 1717 as a country house occupying the corner of an orchard on the edge of Chiswick, which, at the time, was a large village distinct from the rest of London.
The Hogarths purchased the house in 1749 and it was used as William Hogarth's country retreat from 1749 until 1764. The house was sold in 1900 and it was scheduled to be demolished to make way for new development but a campaign led by a consortium of artists and writers saved the house and it was opened to the public in 1904, making it one of England's oldest historic house museums.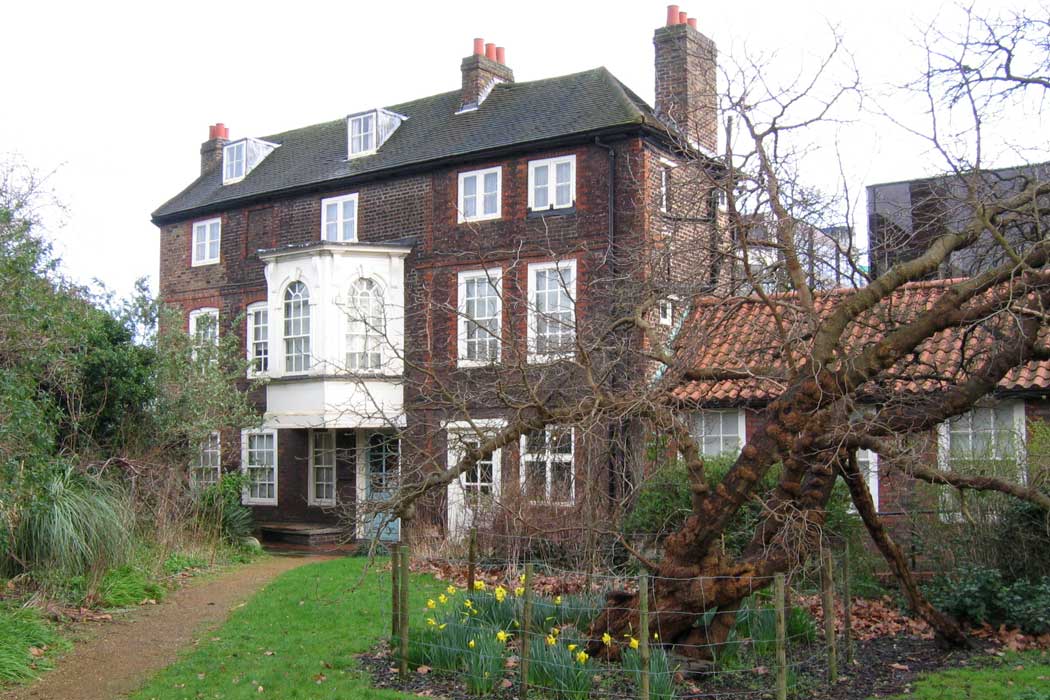 What to see at Hogarth's House
Hogarth's House is furnished with replica furniture depicting how it would have appeared when William Hogarth lived here. The house also features prints of many of Hogarth's best-known works including the series A Harlot's Progress, A Rake's Progress and Marriage À-la-Mode.
The house has a walled garden containing a mulberry tree, which is believed to have been a survivor of the original orchard that was planted in the 1670s.
Visiting Hogarth's House
Hogarth's House is on the busy A4, just a short walk from the Hogarth Roundabout in Chiswick in West London. It is only a one-minute walk from the Premier Inn London Chiswick hotel and Chiswick House and Gardens, Fuller's Griffin Brewery and the Sipsmith gin distillery are only a 10-minute walk from here.
Although there is a lot more in the immediate area than you would expect for a former country house in suburban West London, it is not quite as easy to get to by public transport as many other tourist attractions as it is a 15–20-minute walk from the nearest tube station (Turnham Green on the District line). If you would rather not walk that far, it is only a two-minute walk from a bus stop on Burlington Lane where you can catch bus route 190 to Hammersmith station.
Admission to Hogarth's House is free of charge and it is open Tuesday to Sunday.
Although the ground floor of the house and the mulberry garden are wheelchair accessible, access to the first floor is via a narrow staircase.
If you enjoyed this museum and would like to see more of Hogarth's works, you can visit Sir John Soane's Museum, where you can see the original paintings of A Rake's Progress, and the National Gallery, where you can see the originals of Marriage À-la-Mode.