The excellent International Slavery Museum on Albert Dock in Liverpool explores the history of slavery with exhibits showing the human face of enslaved people and the history of the slave trade.
What to see at the International Slavery Museum
There are three main themed galleries at the museum: Life in West Africa, Enslavement and the Middle Passage and Legacy.
The Life in West Africa gallery examines the culture in West Africa, where many slaves originated. This gallery includes artefacts depicting cultures and civilisations in the region and it includes a replica of a traditional Igbo family compound.
Enslavement and the Middle Passage is a gallery that shows the brutality of slavery. It includes displays showing how slaves were treated en route to the Americas and also how they lived while working on the plantations.
The Legacy gallery shows how the legacy of slavery lives on over 200 years after the abolition of the slave trade. It shows the discrimination and segregation that black people have continued to encounter during this period and it also includes an exhibit portraying inspirational stories of achievement in the face of adversity.
Visiting the International Slavery Museum
The International Slavery Museum is located on the third level of the Merseyside Maritime Museum in the Albert Dock area of Liverpool.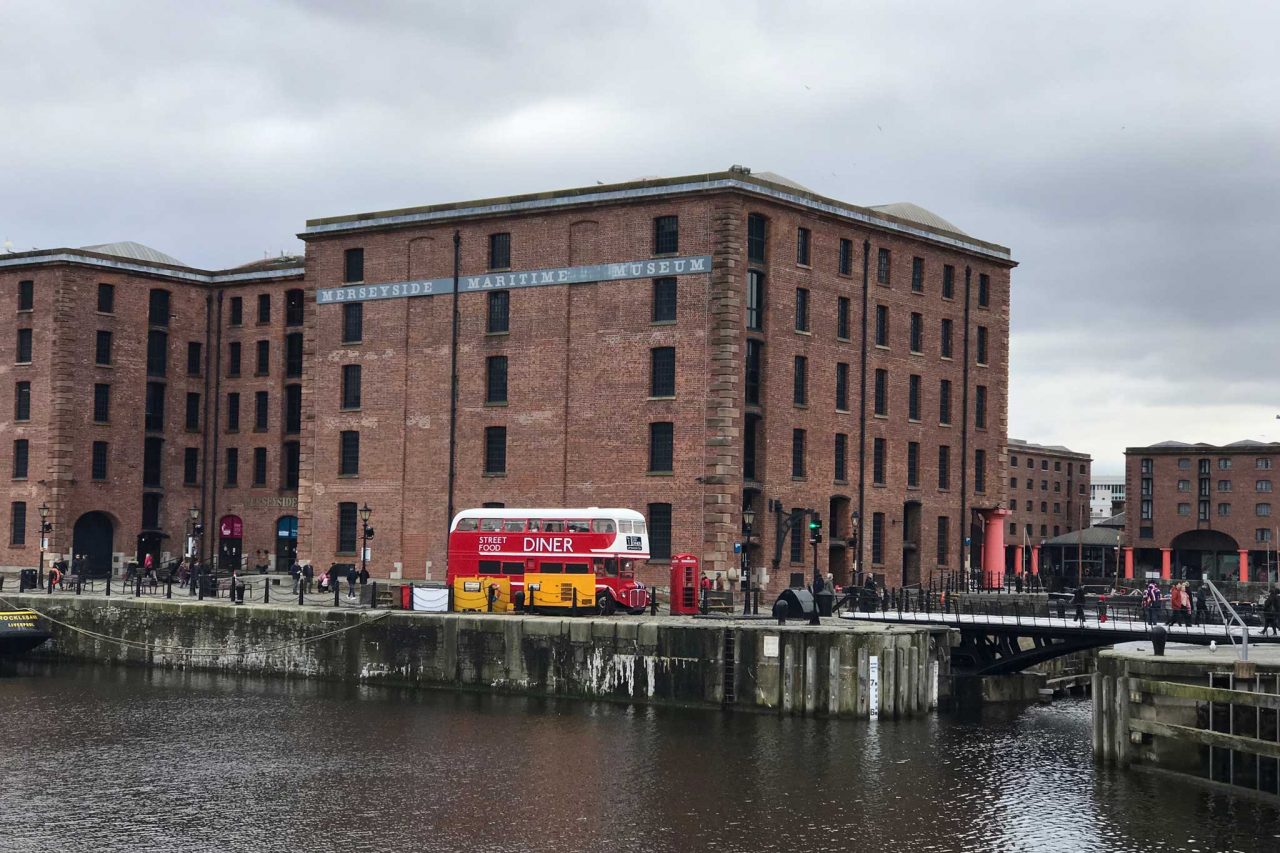 Admission to the museum is free of charge and it is open 10am–5pm daily.
The museum is fully wheelchair accessible. It has a raised orientation map with braille and audio guides for vision-impaired visitors.
The ground floor area, which is mainly used as the reception area for the Merseyside Maritime Museum, has a gift shop and a cafe with lovely views over the Royal Albert Dock. There are also several other places to eat and drink nearby.
There are several other points of interest within a short walk of the museum including the Maritime Museum (inside the same building), the Museum of Liverpool, Tate Liverpool and the Beatles Story, which are all less than a five-minute walk away.