Jurys Inn Bradford is a modern hotel that offers a high standard of accommodation. It has a convenient location at the southwestern corner of the city centre and it is just a short walk from Centenary Square.
The 198 hotel rooms are all air-conditioned and have comfortable beds, a large work desk, a flat-screen television, tea and coffee making facilities and en suite bathrooms. Some wheelchair-accessible rooms are available.
The hotel offers a high standard of accommodation for the price but the atmosphere is fairly bland and it lacks the charm of some of Bradford's older hotels. However, simply being located in Bradford means that it can often be a very good value place to stay compared with similar hotels in other English cities.
The hotel has a restaurant, a bar/lounge and a branch of Costa coffee. However, there are plenty of other places to eat and drink nearby for those people who don't like eating in hotel restaurants. Room service is available 24 hours, although there is a more limited room service menu between 10pm and 6am.
Free Wi-Fi wireless internet access is available throughout the hotel.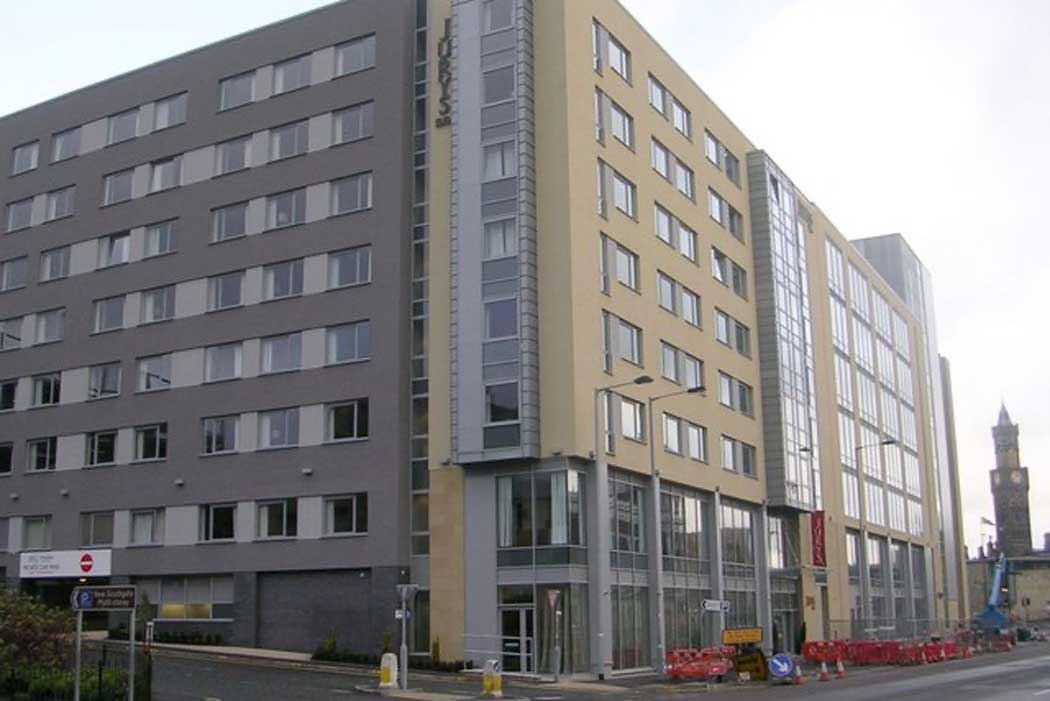 The hotel is on Thornton Road at the southwest corner of the city centre. The immediate vicinity around the hotel is not the most attractive area, but it is very convenient to many points of interest including the iconic Alhambra Theatre, Centenary Square and the
National Science and Media Museum
, which are all a three-minute walk from the hotel.
Bradford's two railway stations are both a little over a 10-minute walk away.
Check prices and availability for Jurys Inn Bradford
Check prices and availability on hotels.com for the Jurys Inn Bradford hotel in Bradford, West Yorkshire.
We may earn a small commission if you book your hotel after clicking this link.