The Market Hall Museum in Warwick has exhibits on the history of Warwickshire and its highlights include the Sheldon tapestry map.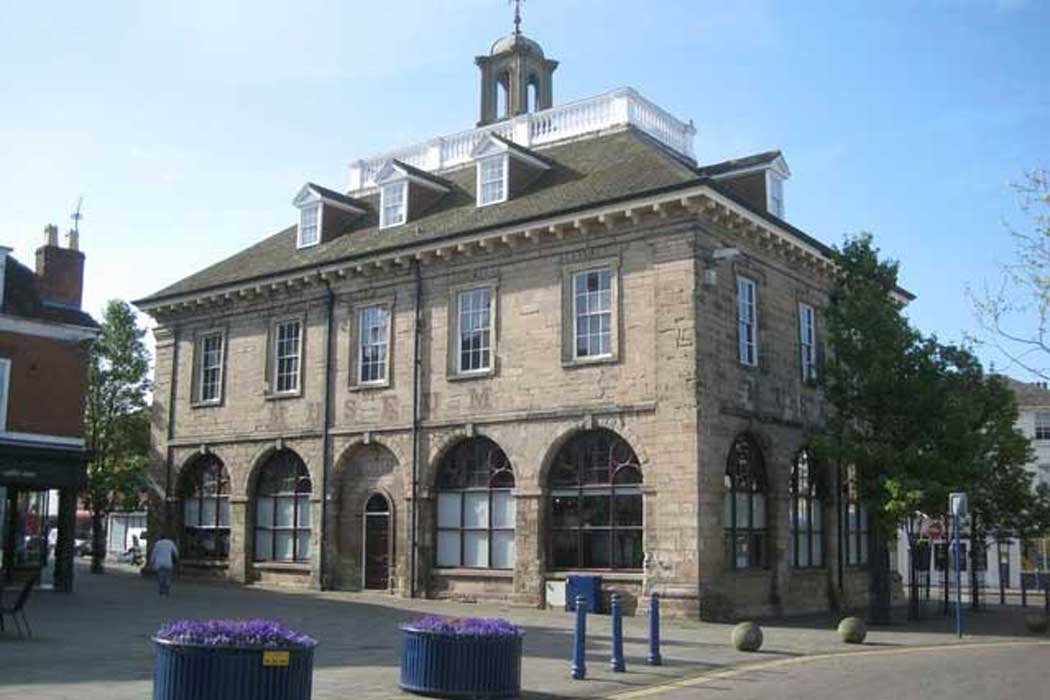 What to see at the Market Hall Museum
The museum has recently been refurbished, which has allowed it to present its displays in a more accessible manner.
The museum's exhibits focus on solely on Warwickshire with displays about various aspects of local history and culture. Highlights include Oisin the Deer, the Sheldon tapestry and the Warwickshire Bear.
Two of the most well-known artefacts from the natural history collection are Oisin the Deer, which a complete skeleton of a Giant Irish Deer that has been part of the museum's collection since the 19th century, and the Warwickshire Bear, a taxidermied bear posed to replicate the Bear and Ragged Staff, a heraldic symbol that has been associated with Warwickshire and which can be found on the shields of the University of Warwick and the Warwickshire County Cricket Club.
The Sheldon tapestry map is the highlight of the museum's collection, it is part of a set of four tapestry maps commissioned in the later 1580s that illustrate the counties of Gloucestershire, Oxfordshire, Warwickshire and Worcestershire. The Warwickshire map on display at the museum is on the only remaining complete tapestry map from the series.
The museum also has an excellent display devoted to the local Spicer family, who were among the most renowned taxidermists of the late 19th and early 20th centuries.
Other attractions include the usual assortment of fossils, bugs and ancient jewellery. The museum also hosts a programme of temporary exhibits.
Visiting the Market Hall Museum
The Market Hall Museum is in the heart of Warwick's town centre. It is a one-minute walk to the bus station and Warwick Castle is a six-minutes away but the railway station is a 15-minute walk.
The museum is open Tuesday to Saturday and admission is free of charge.
It is a small museum that shouldn't take longer than an hour to visit.