Moyles Town-House is a lovely boutique hotel in Hebden Bridge town centre. It is an excellent accommodation option but it is more expensive than comparable places elsewhere in England.
Accommodation is available in 13 guest rooms. All rooms have comfortable beds, a flatscreen television, tea and coffee making facilities and en suite bathrooms. However, some of the rooms only have baths and not showers. Rooms range from 22m² (237 sq ft) to 28m² (301 sq ft).
Moyles is much more design-focused place to stay than your average bed and breakfast and the rooms have individual decor and some of them have high vaulted ceilings.
An excellent breakfast is included in your room rate and free Wi-Fi wireless internet access is available in the rooms.
It is a fairly pricey place to stay, although that could be said for most accommodation options in Hebden Bridge.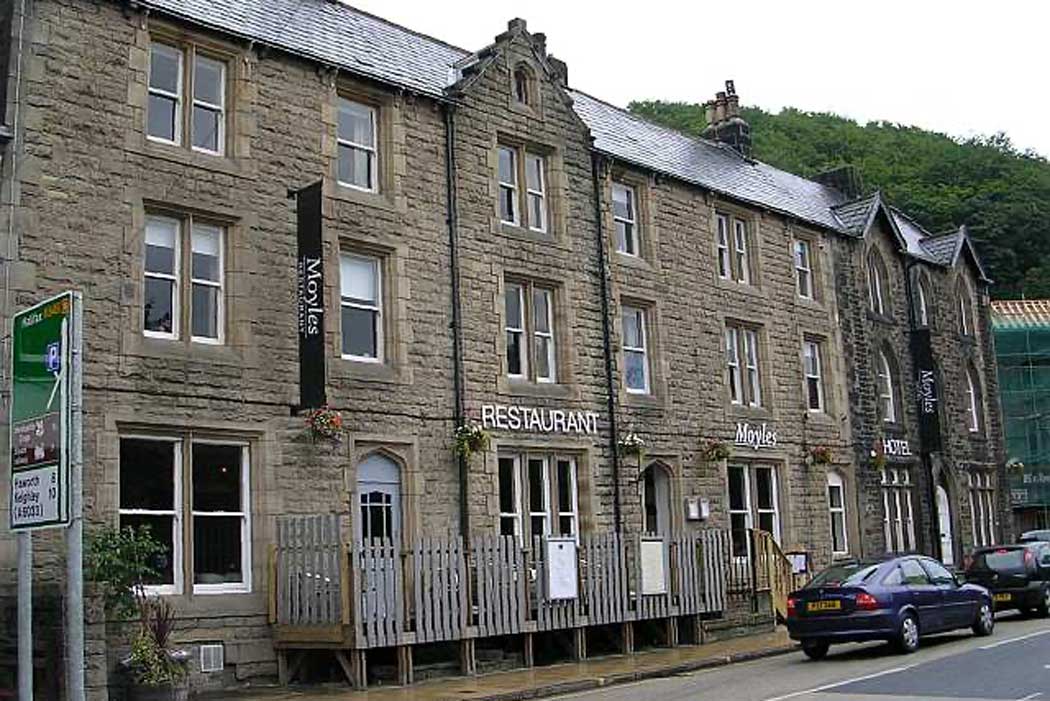 Moyles has a great location in the town centre. There are plenty of places to eat, drink and shop nearby and most points of interest in the town centre are no more than a five-minute walk away.
It is best suited if you're travelling by public transport as it is only a six-minute walk from the railway station and car parking is not available.
Check prices and availability for Moyles
Check prices and availability on hotels.com for Moyles bed and breakfast in Hebden Bridge, West Yorkshire.
We may earn a small commission if you book your hotel after clicking this link.