The Museum of Transport, Greater Manchester has exhibits about public transport in Greater Manchester including old buses and trams.
What to see at the Museum of Transport, Greater Manchester
The museum's collection includes 80 buses with around 70 of these on display at the museum. There are also a couple of trolleybuses, a tram from 1901 and the prototype Manchester Metrolink tram.
Other related exhibits include displays of manuals, posters, signs, timetables and uniforms plus several objects used during the filming of Harry Potter and the Prisoner of Azkaban.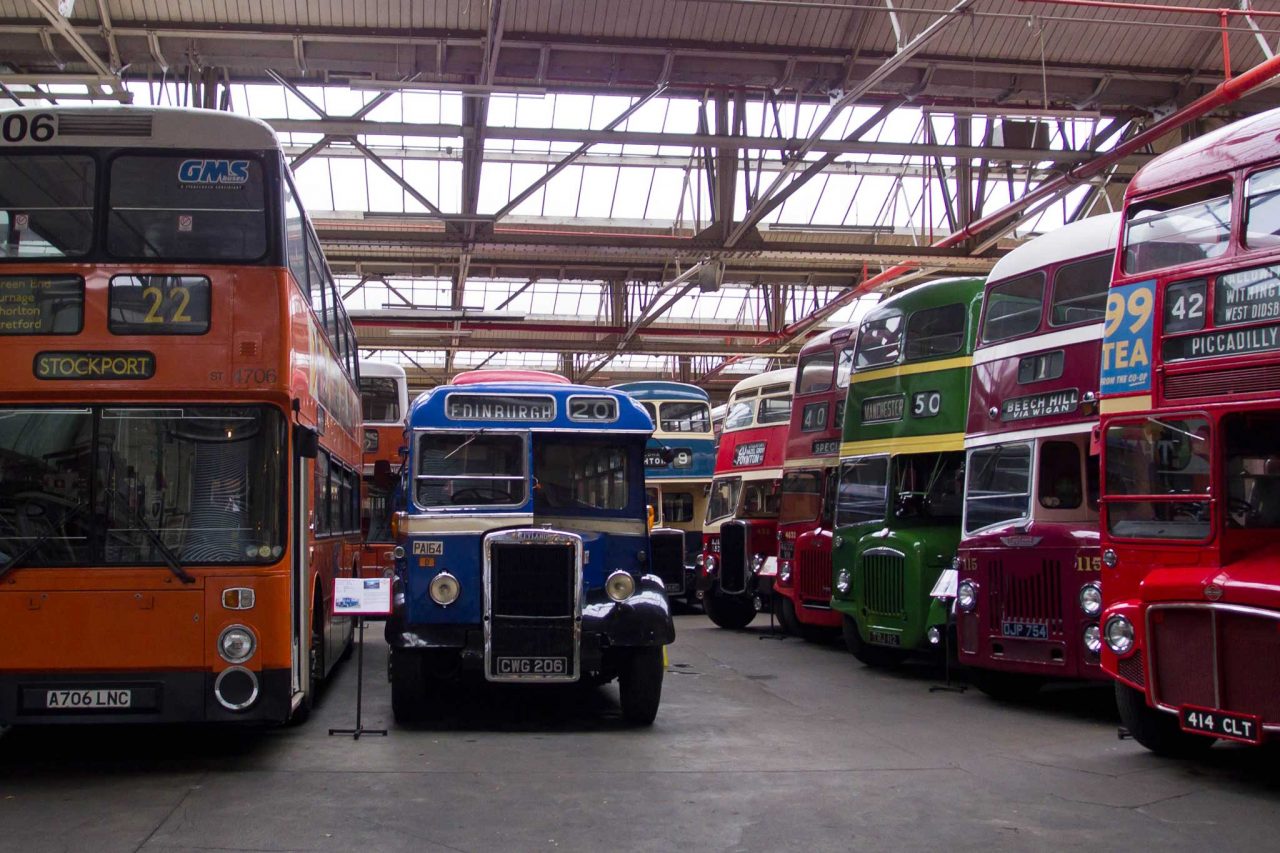 Visiting the Museum of Transport, Greater Manchester
The Museum of Transport, Greater Manchester is located in the Cheetham Hill area of Manchester, around 2.4 km (1½ miles) north of the city centre. It is close to the Manchester Fort Shopping Park and within walking distance (a 12-minute walk) from the Manchester Jewish Museum. Bus routes 42 and 135 run from the city centre to Huxley Avenue and from there it is a four-minute walk to the museum, alternatively take the Metrolink tram (routes 1 or 4) to the Queens Road stop and walk the remaining 10 minutes to the museum. It takes half an hour to walk to the museum from central Manchester.
The regular admission charge is £5, but higher charges apply during special events such as special event days. However, free shuttle buses sometimes operate for special events which compensate somewhat for the higher admission charges.
There is a tea room at the museum that serves tea with cakes and biscuits and light meals such as sandwiches and pies. The museum also has a small gift shop, which is great if you love model buses.
Most people spend between one and two hours exploring the museum.