Premier Inn Faversham is a relatively new three-storey hotel that offers a high standard of accommodation for a reasonable price. Although it is on the outskirts of Faversham, it's still an easy walk into the town centre.
The hotel's guest rooms are split between double, twin and family rooms. All rooms feature comfortable Hypnos beds, a chair, a writing desk, a flat-screen television, tea and coffee making facilities and an en suite bathroom.
The hotel also has Premier Plus rooms, which are a step above a standard room. These rooms feature faster Wi-Fi, a better workspace, a small fridge, a Nespresso coffee machine and in-room ironing facilities.
All rooms have free Wi-Fi wireless internet access (up to 1GB per day).
The hotel also features a Thyme Bar & Grill restaurant, which has a menu comprising casual dining options such as burgers, curries, steaks and pub-style favourites such as pies and fish and chips. The hotel restaurant is open for breakfast and dinner.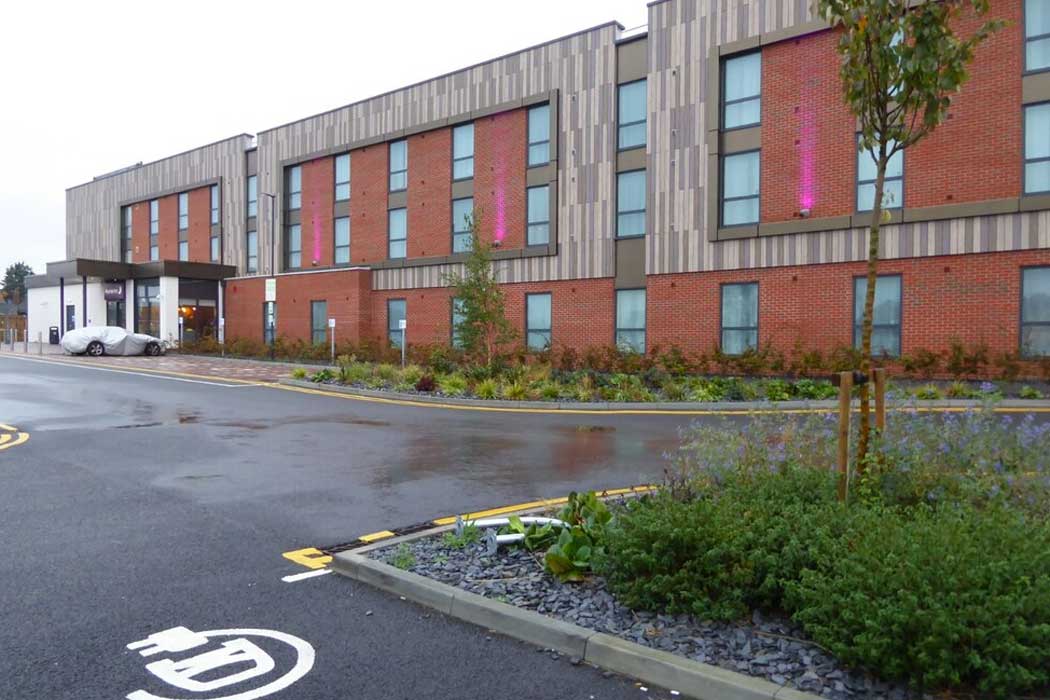 The hotel is just off junction 6 of the M2 motorway. Apart from the Aldi supermarket across the road, there is not a lot in the immediate vicinity around the hotel; however, it's only a 15-minute walk to the railway station and a 20-minute walk into the town centre.
Premier Inn is the largest hotel chain in the United Kingdom and it usually scores very high on customer surveys when compared to other UK hotel chains. It operates at the budget end of the market and provides a reasonably high standard of accommodation for the price, and is comparable to ibis and Travelodge hotels.
Check prices and availability for Premier Inn Faversham
Check prices and availability for the Premier Inn Faversham in Faversham, Kent.
We may earn a small commission if you book your hotel after clicking this link.