The Reading Museum has exhibits relating to Reading and it includes exhibits about local industry, Reading Abbey, Silchester Roman Town plus a copy of the Bayeux Tapestry.
What to see at the Reading Museum
The museum's atrium features two massive mosaics from Calleva Atrebatum (Silchester Roman Town).
One of the museum's highlights is the United Kingdom's only copy of the Bayeux tapestry. The Victorian replica of the famous tapestry was made in 1885 by the Leek Embroidery Society. The Bayeux Gallery, where the tapestry is displayed, also has exhibits about the Norman Conquest, as depicted on the tapestry, including its impact on Reading.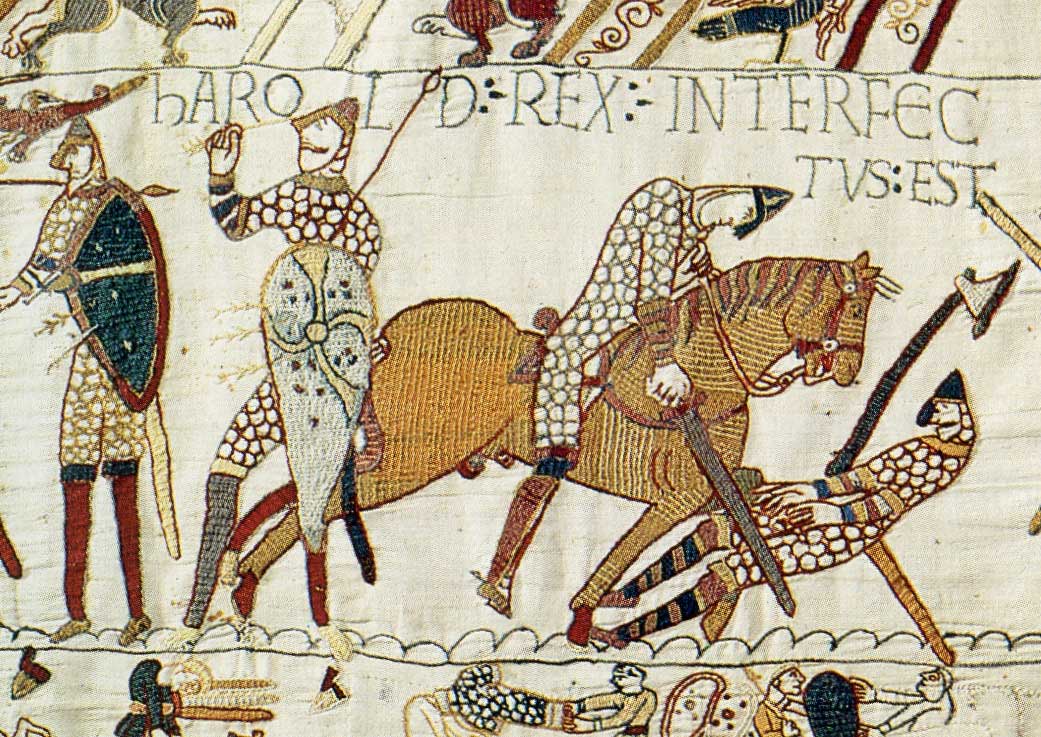 The Green Space gallery has exhibits about the natural environment in the Reading area and it also shows how the local environment has changed over the past 400 million years.
Reading used to be known as the 'biscuit town' when a local company, Huntley & Palmers, pioneered mass production of biscuits and operated what was once the world's largest biscuit factory. The Huntley and Palmers Gallery features a collection of around 300 biscuit tins as well as a biscuit from Captain Robert Falcon Scott's Antarctic expedition.
The Silchester Gallery has artefacts excavated from the Roman town of Calleva Atrebatum (also known as Silchester Roman Town) near Silchester 19.5km (12 miles) southwest of Reading. Highlights of this gallery include the Silchester eagle, the damaged head of Seraphis and a model of the Roman town.
The Story of Reading gallery has exhibits about local history dating from the 6th-century Saxon settlement to the present day. This gallery has a significant focus on the nearby Reading Abbey including a full-sized replica of part of the abbey cloister and artefacts from the abbey's leper hospital. Other exhibits in this gallery include a portrait of Queen Elizabeth I that is believed to have been commissioned in 1575 by Robert Dudley, Earl of Leicester as well as artefacts from Reading Gaol where Oscar Wilde was imprisoned in the late 19th century.
The Window Gallery displays art as well as some artefacts that aren't a good fit for the museum's other galleries. The Window Gallery include ceramics including Delftware plates, Romanesque capitals from Reading Abbey and sculpture by Epstein, Gibbings and Rodin.
Visiting the Reading Museum
The Reading Museum is located inside Reading Town Hall, which is n the heart of the town centre and just a two-minute walk from the railway station.
Admission to the museum is free of charge.
There is a Bayeux Tapestry tour every Saturday afternoon at 2.15pm. The 45-minute tour costs £5.
The museum has a cafe and a gift shop.
Most people allow 1–2 hours to visit the museum.