Established in 1872, the SEA LIFE Brighton Aquarium is the world's oldest operating aquarium. It features lovely Victorian-era architecture coupled with sea life from around the world including clownfish, foxface rabbitfish, seahorses, sharks and turtles.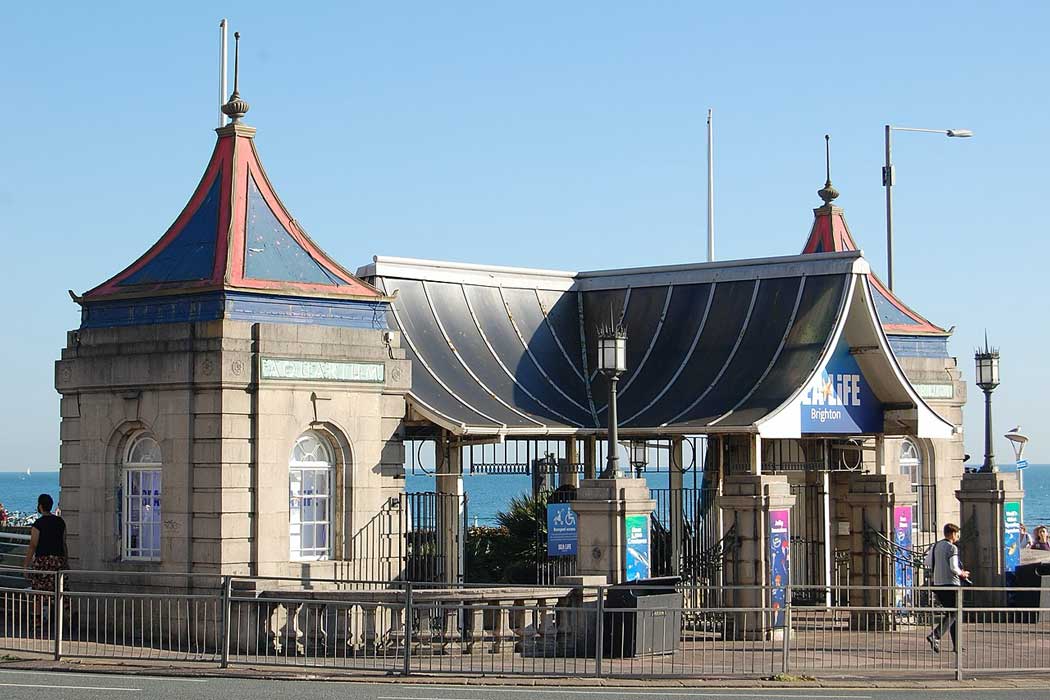 England has more aquariums than any other country and a good deal of those are run by SEA LIFE. With so many aquariums in this country, unless you have children who really, really want to see some fish, an aquarium really needs to offer something unique to warrant your visit.
While a SEA LIFE centre in Birmingham is not much different to one in London or Manchester, because the Brighton SEA LIFE centre is the world's oldest aquarium it is sufficiently unique to warrant a visit. Because it is so old, the aquarum features some impressive Victorian architecture and the main attraction here is the underground hall with its stunning vaulted granite and marble ceiling.
However, being such an old aquarium, it is smaller than many other aquariums and it lacks some features found in more modern aquariums.
The aquarium was extensively renovated between 1927 and 1929 and again in 1991 after it was purchased by SEA LIFE.
It is a popular attraction for children but the architecture means that adults will enjoy it as well.
What to see at SEA LIFE Brighton Aquarium
With the exception of the small entry pavilion, the aquarium is mostly built underground and it is the original Victorian architecture from 1872 that makes this a unique aquarium experience.
The Victorian arcade with its impressive Gothic-inspired vaulted ceilings is the centrepiece with tanks on either side and a rockpool where you can interact with anemones and starfish.
Other zones include:
Conservation Cove, where you can learn about marine conservation.
Rainforest Adventure, a reptile and amphibian house.
Auditorium and Ocean Tunnel, a newer part of the aquarium with a walk-through tunnel where you can have sharks and turtles swimming above you. This zone has been recently renovated and it now shows how sea life adapts to the change from day to night.
Seahorse Nursery, where you can see and learn about seahorses.
Secrets of the Reef, with tropical fish including lots of colourful clownfish.
Sea Stars, a new zone, dedicated to starfish, that was opened in 2018.
In general, SEA LIFE centres are family-friendly attractions that are not always that best place for adults without children. They are sometimes criticised for being too focused on appealing to children and subsequently dumbing down their exhibits. However, this is probably the one SEA LIFE centre that many adults will enjoy, primarily because of the unique Victorian architecture in the main arcade.
Visiting SEA LIFE Brighton Aquarium
SEA LIFE Brighton Aquarium is located on Brighton's seafront near the Brighton Palace Pier.
There are several experiences available for an additional charge. These include the Behind the Scenes tour, glass-bottom boat tours and the Fish Keeper Experience.
The 20-minute Behind the Scenes tour takes you to areas that are normally off-limits to the general public where you can learn about the centre's breeding and research programmes and see staff preparing food to feed the marine life. These tours are an additional charge but are included if you have bought the ultimate ticket package.
The half-day and full-day Fish Keeper Experience where children can go behind the scenes and are able to help prepare food and feed the fish. The Fish Keeper Experience is specifically for children aged nine years and older and the admission charge for this experience also includes the aquarium entry fee for one adult who must be there to accompany their child at lunchtime.
There are also VIP feeding experiences for some larger marine animals such as sharks and turtles but these are currently not available while the ocean display is being upgraded.
The centre has a programme of feeding times and talks about various animals at the centre. There is no additional charge for these talks, nor is it necessary to pre-book.
SEA LIFE Brighton talks and feeding times
| | |
| --- | --- |
| 11am | Talks and feeding in the amphibian and reptile enclosure |
| 12 noon | Talks and feeding in the jellyfish enclosure |
| 1pm | Talks and feeding in the ray enclosure |
| 2pm | Talks and feeding in the shark enclosure (currently closed for refurbishment) |
| 3pm | Talks and feeding in the Octopus display |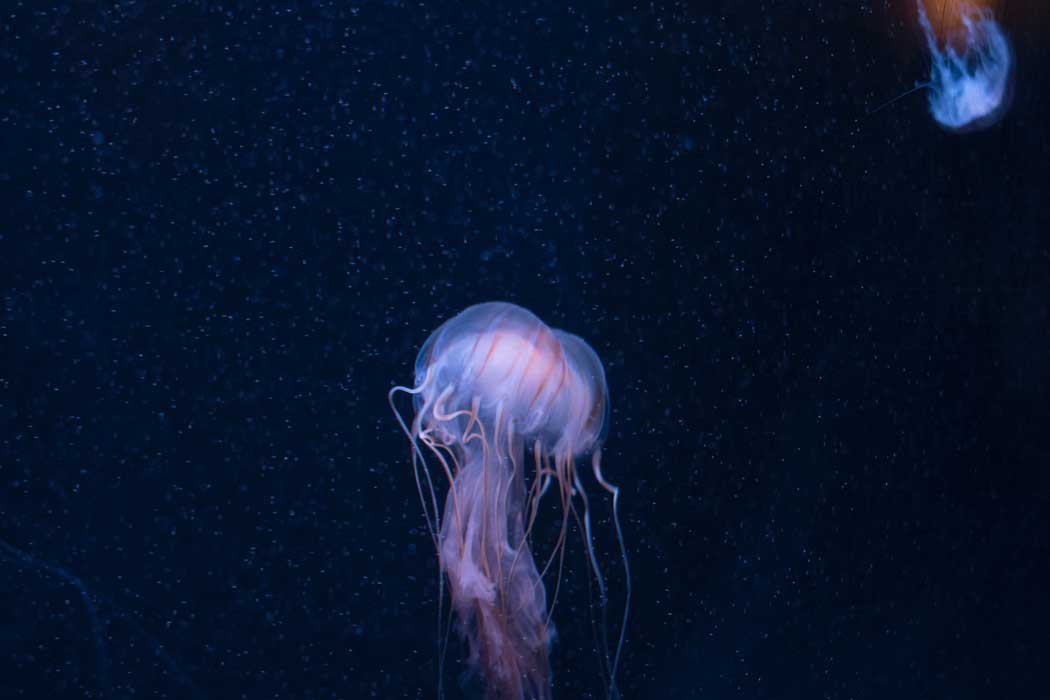 There is a coffee shop near the ray pool in the Victorian Arcade as well as a gift shop near the exit.
Most of the centre is wheelchair-accessible with the exception of the ocean display in the auditorium; however, this display can also be seen from the Ocean Tunnel, which is accessible. This zone is currently closed for refurbishment so everyone else misses out on this area too.
Most people spend 1½–2 hours visiting the aquarium but your ticket lets you stay all day.
Book your tickets to SEA LIFE Brighton
Save time by pre-booking your tickets to the SEA LIFE Brighton aquarium in Brighton, East Sussex. Your tickets will be supplied by Get Your Guide and you may either print your voucher or show your tickets on your smartphone when you arrive at the attraction.
We may earn a small commission if you buy your tickets after clicking this link.