Sefton Park is a large park south of central Liverpool. It comprises 95ha (235 acres) and it is designated as Grade I in the Register of Historic Parks and Gardens.
The park has sports facilities including tennis courts, a bowling green, running tracks and cricket and football pitches. It has also been a site for outdoor concerts and theatre.
Although it is a lovely part of the city, it is not somewhere you're likely to visit unless you're staying at a nearby hotel, such as the Hallmark Hotel Sefton Park or the Sefton Park Hotel.
What to see at Sefton Park
In addition to being a peaceful haven in the city, the park features a Grade II*-listed palm house that dates from 1896. Although damaged during the Second World War, it was recently restored and reopened in 2001. The palm house is surrounded by a series of eight statues of prominent botanists and explorers that were created by the French sculptor Léon-Joseph Chavalliaud.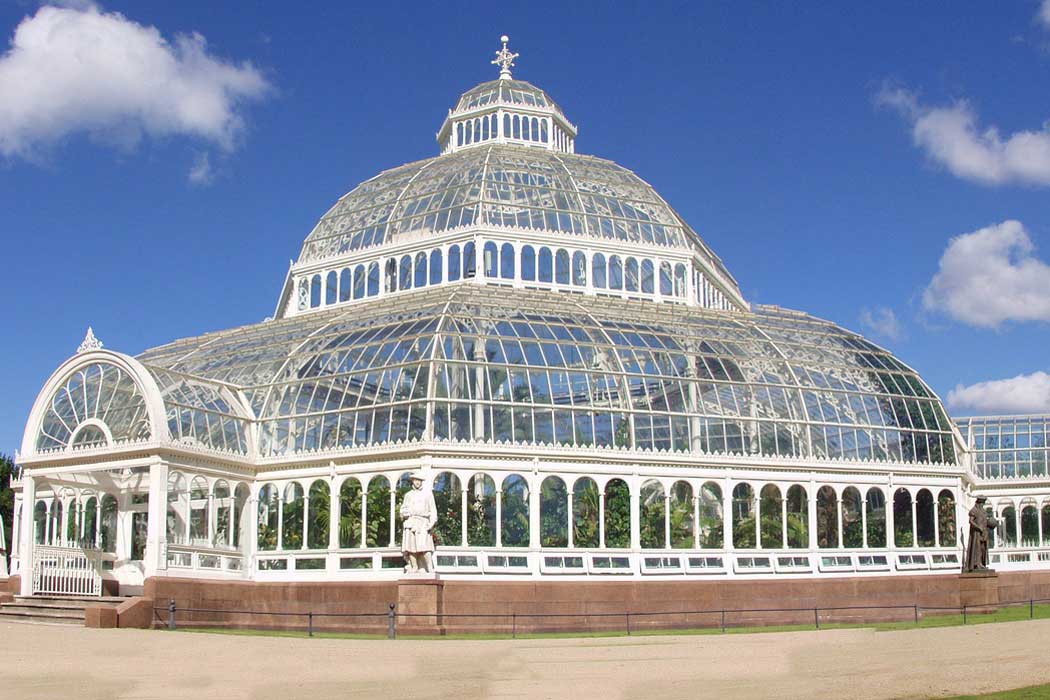 Visiting Sefton Park
Sefton Park is easily accessible by public transport with Peoples Bus routes 4 and 4A running from Liverpool One bus station and running a circular route around the park.
There is a cafe (Oasis in the Park) in the centre of the park and several cafes, pubs and restaurants within walking distance to the park including a shopping strip on Lark Lane (near the southwestern edge of the park) with plenty of places to eat and drink.