St Cuthbert's Church in Wells is an impressive church dating from the 13th century, which was substantially altered in the 15th century. It is the largest parish church in Somerset and it is much larger than you would expect for the second-largest church in such a small city.
St Cuthbert's is well worth a visit as a less touristy companion to Wells' more famous cathedral.
The church played a major part in the 2007 film Hot Fuzz, which was filmed in Wells.
What to see at St Cuthbert's Church
Although the Grade I listed building dates from the 13th century, it is the 15th-century additions that it is best known for. It is particularly noted for its 15th-century roof and the nave's coloured ceiling that was restored and repainted in the 1960s.
St Cuthbert's 46m (151 ft) tower is the third tallest church tower in Somerset.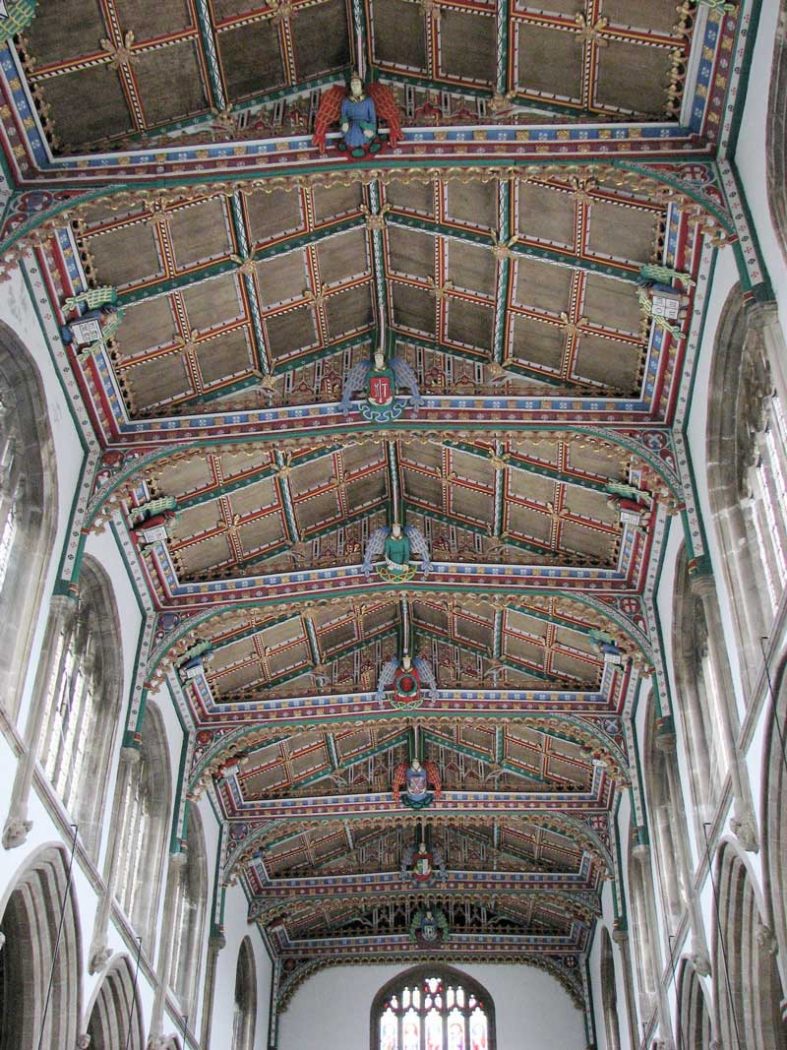 Visiting St Cuthbert's Church
St Cuthbert's Church is located at the southwestern end of High Street. It is a three-minute walk from the bus station and Wells Cathedral, at the other end of High Street, is only a five-minute walk from here.
This is much more of a working church than a tourist attraction so there is no admission charge; however, it may be closed from time to time for events such as weddings and funerals.
Although it is a large church, there is not as much to see here when compared with Wells Cathedral and most visitors pop in, take a look at the ceiling and then leave within around 15 minutes.