The Grade I-listed St Peter's Church dates from the 14th century but it has been considerably altered over the years.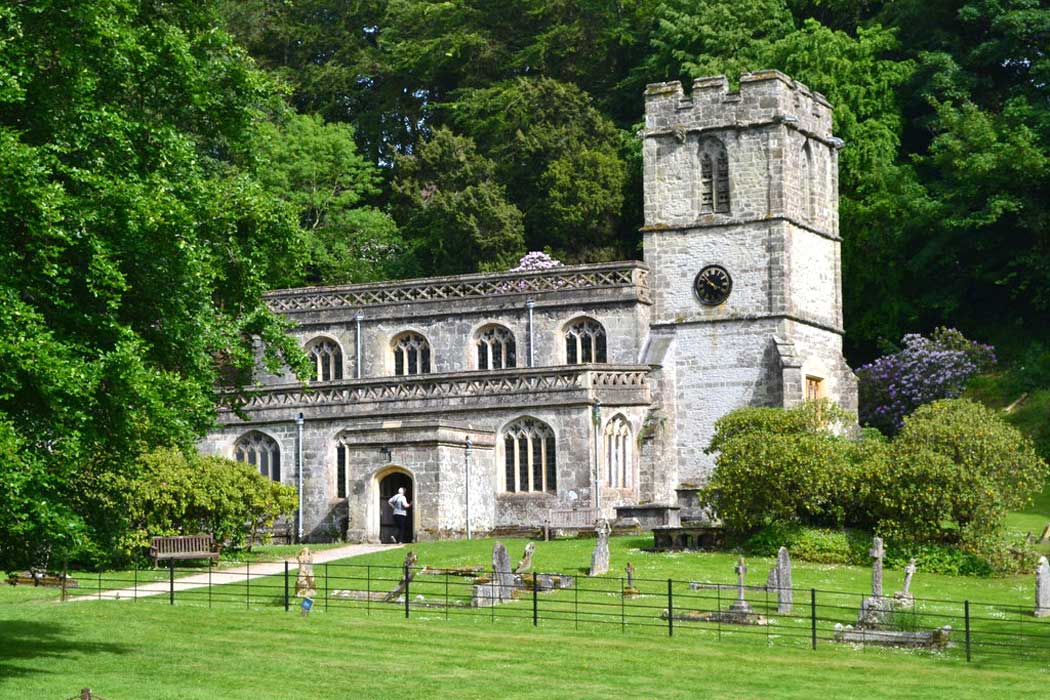 What to see at St Peter's Church
The church has monuments to the Hoare family, who purchased the estate in 1717 and the Stourton family who owned the estate for the prior 500 years. Both families have vaults in the church.
Visitors can see an effigy of Lady Stourton, who died in 1403 and an altar tomb of William Stourton, 5th Baron Stourton, which dates from around 1536. The more recent monuments to the Hoare family are more impressive and these include the 1789 memorial to Henry Hoare II, who is best known for creating the gardens at Stourhead, and an 1838 memorial to Hester Hoare.
Visiting St Peter's Church
St Peter's Church is in Stourton just outside Stourhead Gardens and next door to the Spread Eagle pub.
Admission is free of charge so it is worth popping in for a quick look around. A visit shouldn't take much longer than 20 minutes or so.