Temple Newsam is an estate on the eastern outskirts of Leeds with a Tudor-Jacobean manor house and 607ha (1500 acres) of Capability Brown-designed grounds.
There was a house on this site at the time of the 1086 Domesday Book and the estate has been home to the Knights Templar who extensively farmed the estate. The current house was built between 1500 and 1520 by Thomas, Lord Darcy and its architectural and interior design is influenced mostly by the Tudor and Jacobean periods.
The house has great historical importance and in 1545 Henry Stuart, Lord Darnley was born here and he later married Mary, Queen of Scots and was father to King James VI of Scotland/James I of England.
Temple Newsam was first opened to the public in 1923 as a golf resort and the Great Yorkshire Show was held here in 1932. After a brief closure, it reopened to the public in 1939.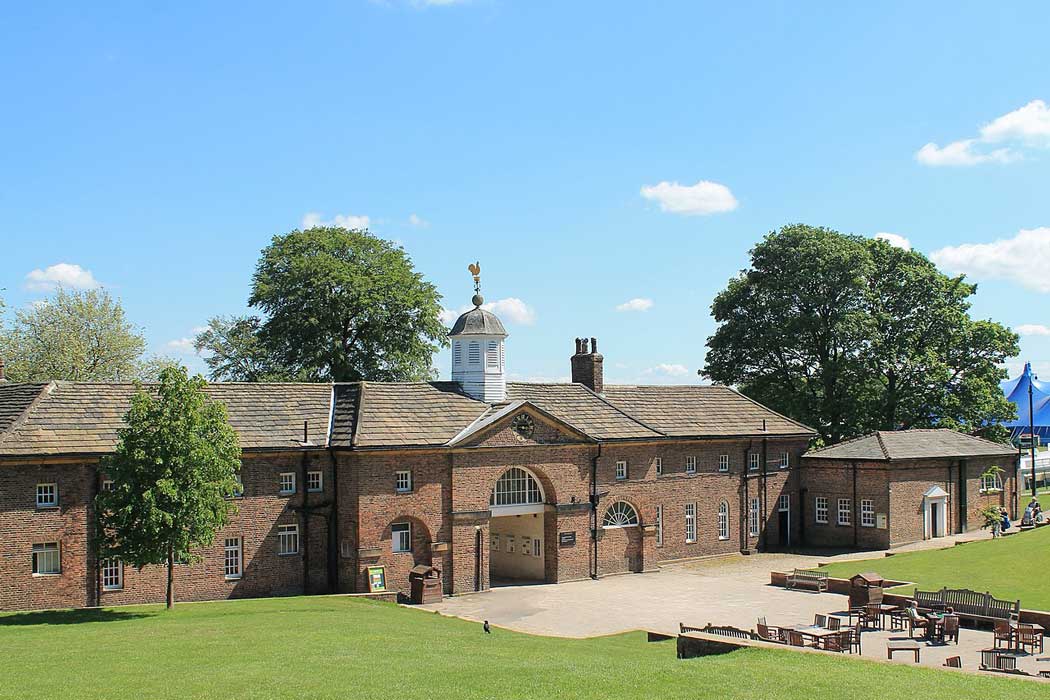 What to see at Temple Newsam
Temple Newsam is a Grade I-listed building that is built in the Elizabethan and Jacobean styles with Flemish and Italian influences.
Visitors to the house can see 20 rooms, which include one of Britain's most significant collections of fine and decorative arts. These include an excellent collection of ceramics, furniture, silver, textiles and wallpaper and the house is home to a leading collection of Chippendale works.
Temple Newsam features landscaping by Capability Brown including a set of distinctive sphinx gate piers based on a 1796 design by Lord Burlington. The gardens include a rhododendron walk and six national plant collections.
The grounds also include the Home Farm with a 17th-century barn that is home to rare breeds of farm animals.
Temple Newsam is also used as a venue for a number of major events including music festivals, outdoor concerts and dog shows.
Visiting Temple Newsam
Temple Newsam is located on the eastern outskirts of Leeds between junctions 45 and 46 of the M1 motorway. Its location means that it is best suited if you're driving. Although you can get here by public transport, it is at least a 20-minute walk from the nearest bus stop.
The Premier Inn Leeds East hotel is around a 25-minute walk from Temple Newsam.
The house and the Home Farm are open Tuesday to Sunday.
Although owned by Leeds City Council and managed as part of Leeds Museums and Galleries, it is also a member of the Historic Houses Association and HHA members get free entry to the estate during the open season.
The Café at Temple Newsam serves hot drinks as well as cakes and light meals.