The Black Fox is a pub in the centre of Bath with accommodation in rooms upstairs.
The building dates from the 18th century and was once the rowdy Hobgoblin pub before being refurbished and opened as the Black Fox pub with accommodation in rooms upstairs.
Accommodation is in nine rooms above the pub. All rooms have comfortable beds, a flatscreen television, tea and coffee making facilities and en suite bathrooms. The king room has a bathtub and the double rooms have showers.
The pub downstairs is a great spot for a drink and a bite to eat. It is a free house and there's no TV so you can enjoy your conversation without being distracted by the telly. The food here is excellent with an emphasis on locally sourced ingredients.
Apart from the pub, there are no other public areas, although free Wi-Fi wireless internet access is available throughout the hotel.
The nature of the old building means that it is not wheelchair accessible as access to the rooms is via a narrow staircase.
It's not everyone's cup of tea and reviews are mixed, however, it is a great option if you want to stay somewhere with a bit more character than your average chain hotel and the pub downstairs is worth a visit, whether you're staying here or not.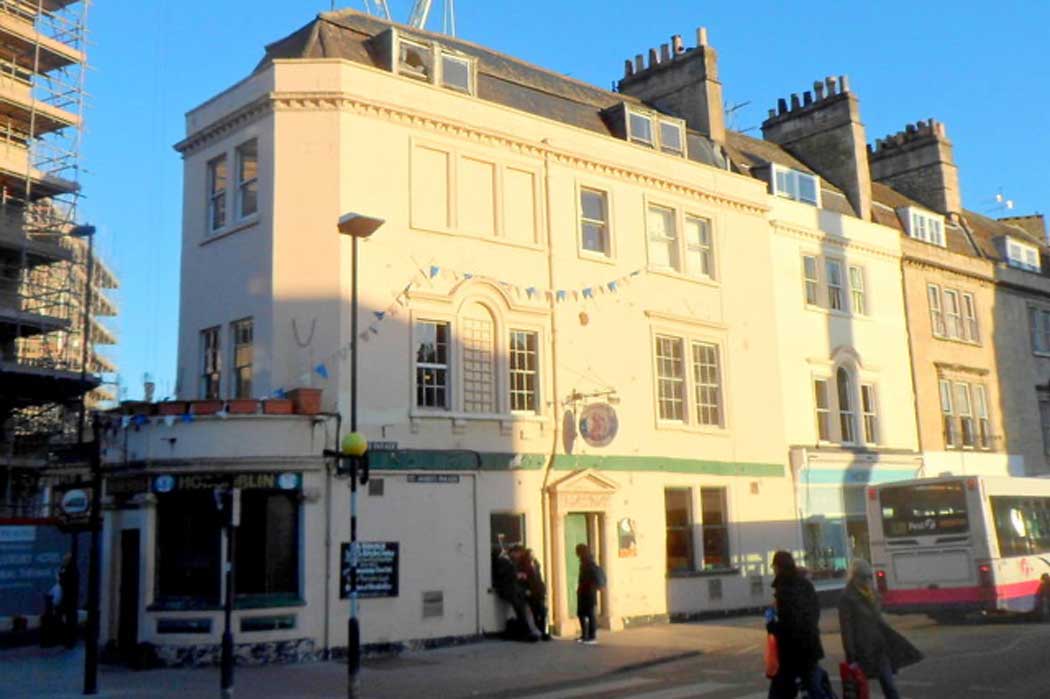 The Black Fox is across the road from the Gainsborough Hotel and it is only a one-minute walk from
Thermae Bath Spa
.
Bath Abbey
and the
Roman Baths
are just a three-minute walk from here and most other points of interest are no more than a 10-minute walk away.
Check prices and availability for The Black Fox
Check prices and availability on hotels.com for The Black Fox hotel in Bath, Somerset.
We may earn a small commission if you book your hotel after clicking this link.