The Bowes Museum is a large museum in Barnard Castle that features an extensive art collection with a particularly impressive collection of Spanish paintings.
The museum is housed in a magnificent French-style château and was founded in the 19th century by John and Joséphine Bowes. The opulent building and its array of world-class exhibits means that the Bowes Museum offers much more than you would expect from a museum in a town the size of Barnard Castle.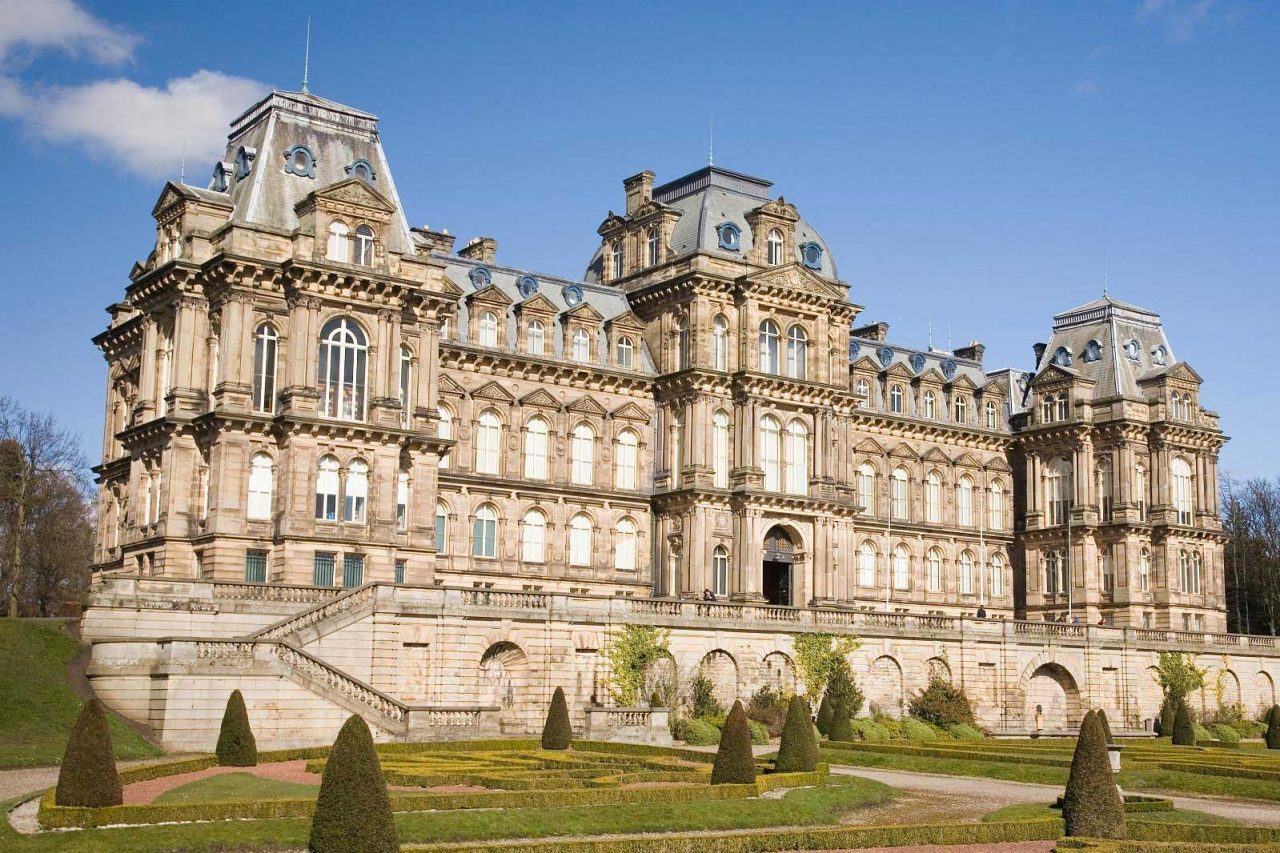 What to see at the Bowes Museum
Visitors to the Bowes Museum can expect to see an extensive collection of fine and decorative arts, spanning various periods and styles. This includes an impressive selection of European paintings, including masterpieces by renowned artists such as Goya, El Greco, and Canaletto. The rich tapestry of art continues with an assortment of sculptures, ceramics, and textiles from around the world, each offering a unique glimpse into diverse cultures and artistic expressions.
The Silver Swan is one of the highlights of the museum's collection. This 18th-century automaton, crafted with intricate precision, is a life-size replica of a female swan with a mechanism comprising 2,000 moving parts that allows for a performance that gives an illusion of the swan in a stream of moving water, complete with swimming fish, turning its head side-to-side and preening itself.
The Silver Swan is currently not performing while it undergoes an extensive restoration, which is expected to be completed by the end of 2023.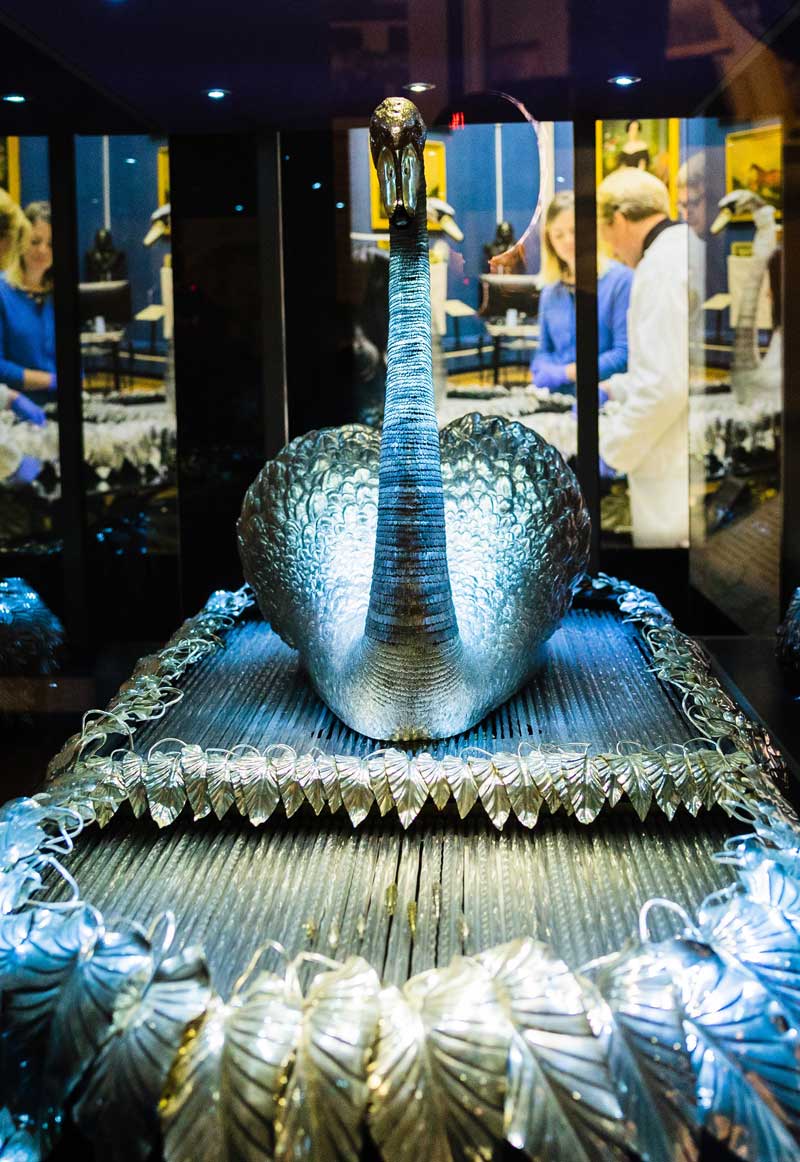 The Bowes Museum also lets visitors explore the world of fashion through its Fashion and Textile Gallery. Showcasing an extensive collection of historic and contemporary garments, textiles, and accessories, this exhibition provides a fascinating insight into the evolution of fashion and style over the centuries.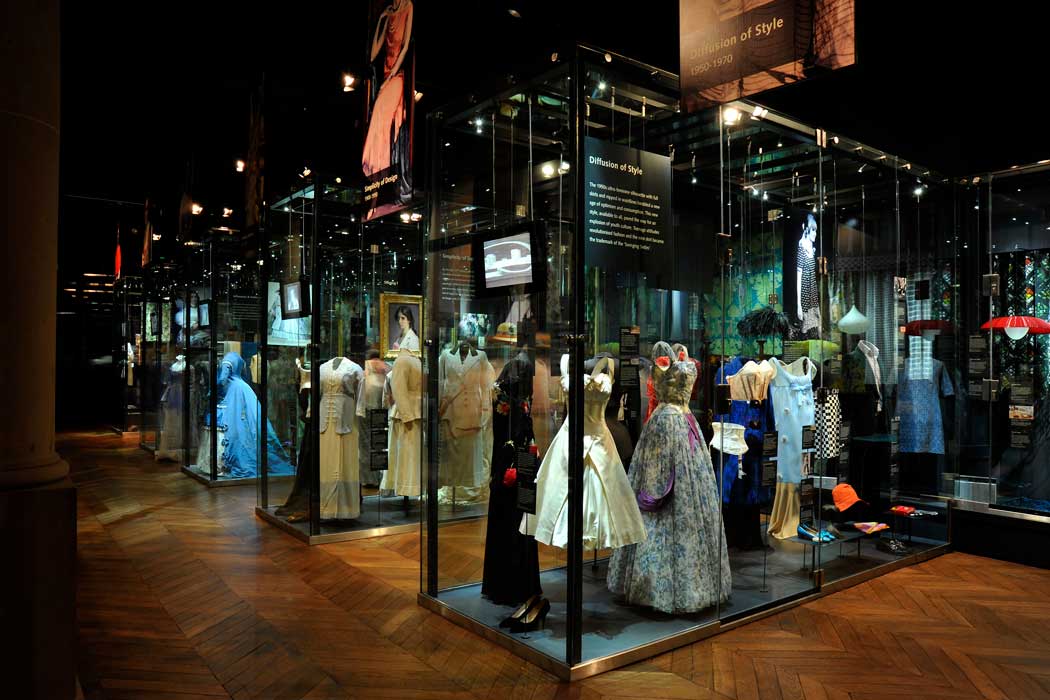 Temporary exhibitions at the Bowes Museum
In addition to its permanent collections, the museum hosts a programme of temporary exhibitions. Current and planned exhibitions include:
The Magic of the Silver Swan
While the Silver Swan is due to undergo an extensive rejuvenation and service, this exhibition (until 7 January 2024) celebrates the museum's star exhibit with displays about the history and technical mastery behind the Silver Swan and other automata. While you won't be able to see the Silver Swan performing if you visit at this time, you will still have the opportunity to learn about this incredible work of art while also seeing objects on loan from other institutions including the Bodleian Library, the British Museum, the Guildhall Library, Kenwood House and the Science Museum.
A Collector's Story: A Private Collection of Vivienne Westwood
This exhibition (until 4 February 2024) showcases the private collection of Peter Smithson, which represents more than 25 years of clothing and fashion accessories produced by Vivienne Westwood.
Visiting the Bowes Museum
The Bowes Museum is around a 10-minute walk from the town centre of Barnard Castle and, while there is a bus stop right outside the main entrance (bus routes 70 and 79 stop here), most people choose to take the short and pleasant walk to the museum.
Admission costs £18 but you can also get unlimited entry with an annual membership, which is only £15.50. Entry is free of charge if you have a National Art Pass.
The museum is open 10am–5pm year round and is only closed on Christmas Day, Boxing Day and New Years Day.
The museum's Cafe Bowes is a great place to stop for a late breakfast or lunch with a menu that includes traditional British dishes such as a full English breakfast, ploughman's lunch or Welsh rarebit.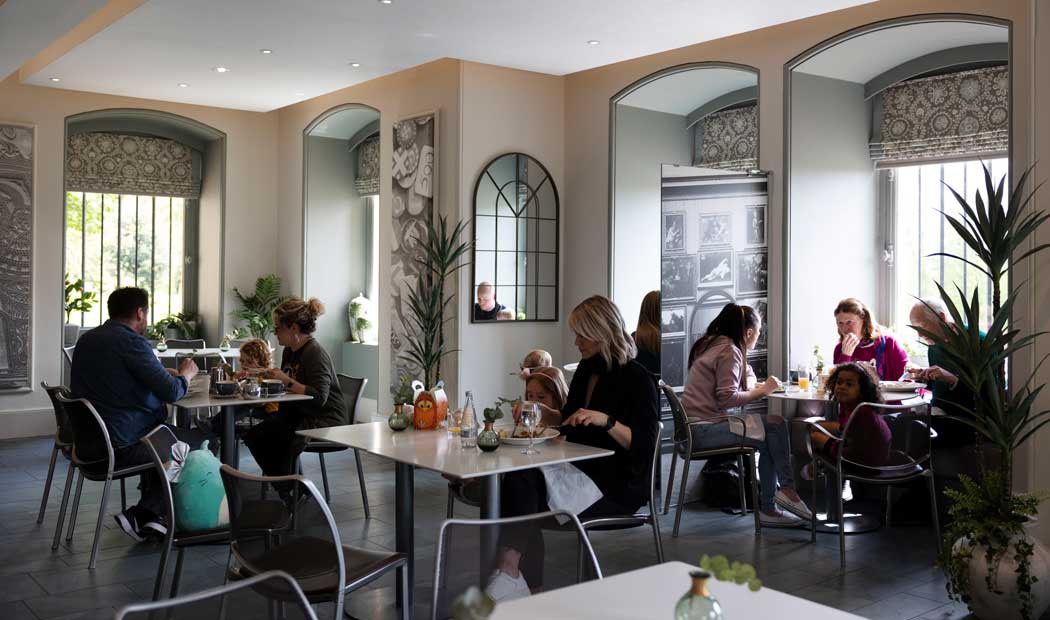 It is a much larger museum than you would expect to find in a relatively small town and you should allow 3–4 hours for your visit.