The George Inn is a pub with accommodation in Longbridge Deverill, which is a small village around 5km (3 miles) south of Warminster and around 10km (6 miles) east of Longleat.
There are 12 guest bedrooms, which all have a flat-screen television, tea and coffee making facilities and en suite bathrooms.
The adjoining pub has a great atmosphere and it is a lovely place for a drink. It has an extensive menu of pub classics although the food gets mixed reviews. However, the overall opinion of their Sunday carvery lunch is more positive than their standard a la carte menu.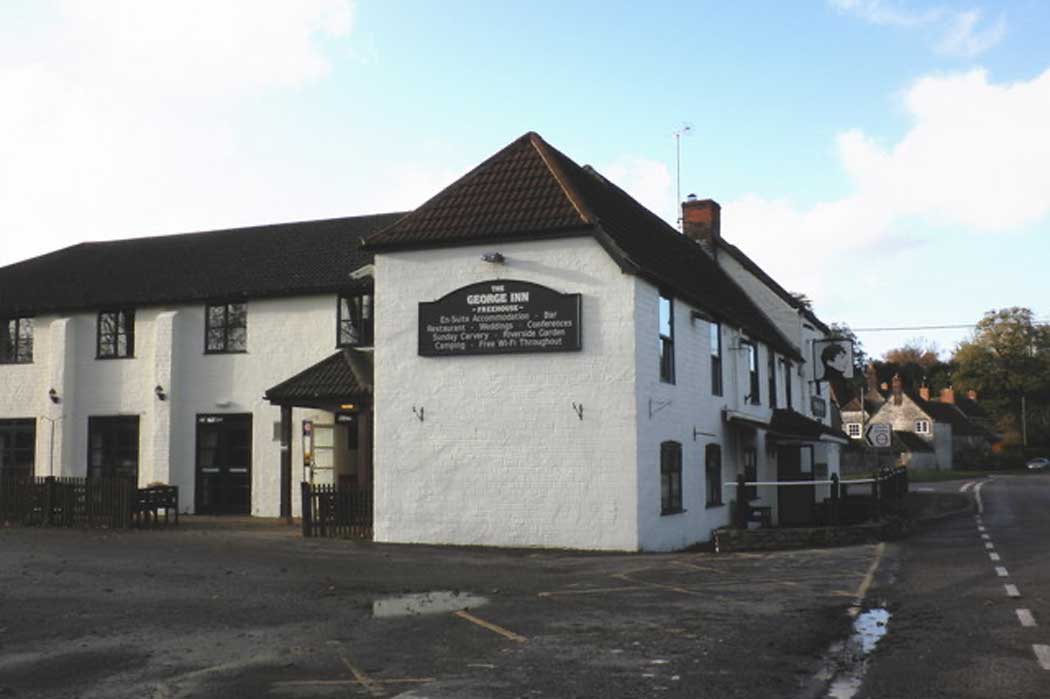 There is not a lot in the immediate neighbourhood, other than a BP petrol station across the road with a small convenience store.
Although The George Inn is accessible by public transport, buses are not particularly frequent and its location means that it is best suited if you are driving. It is located around a five-minute drive from the centre of Warminster and just over a 10-minute drive from Longleat House and Longleat Safari Park.
There are not any local buses into Warminster but bus route 83 runs into Horningsham and from there you can walk to Longleat in around 20 minutes. Well, you would expect to be able to walk as there is a direct road to the estate. Unfortunately, this is an exit road and all traffic (even pedestrians) is one way. This means that you would theoretically walk to Horningsham and then catch a bus to the George Inn after a day visiting Longleat but you would not be able to get to Longleat in the first place unless you paid for a taxi.
Check prices and availability for The George Inn
Check prices and availability on HotelsCombined for The George Inn near Warminster, Wiltshire.
We may earn a small commission if you book your hotel after clicking this link.