Bath's Theatre Royal is a Grade II* listed building in the centre of Bath that has been described as 'one of the most important surviving examples of Georgian theatre architecture'.
The theatre, which holds around 900, opened in 1805 and was a focal point for Bath's society during the Georgian period. The interior was rebuilt shortly after the theatre was destroyed by a fire in 1862 and it also underwent major renovations in 1902, 1982 and 2010.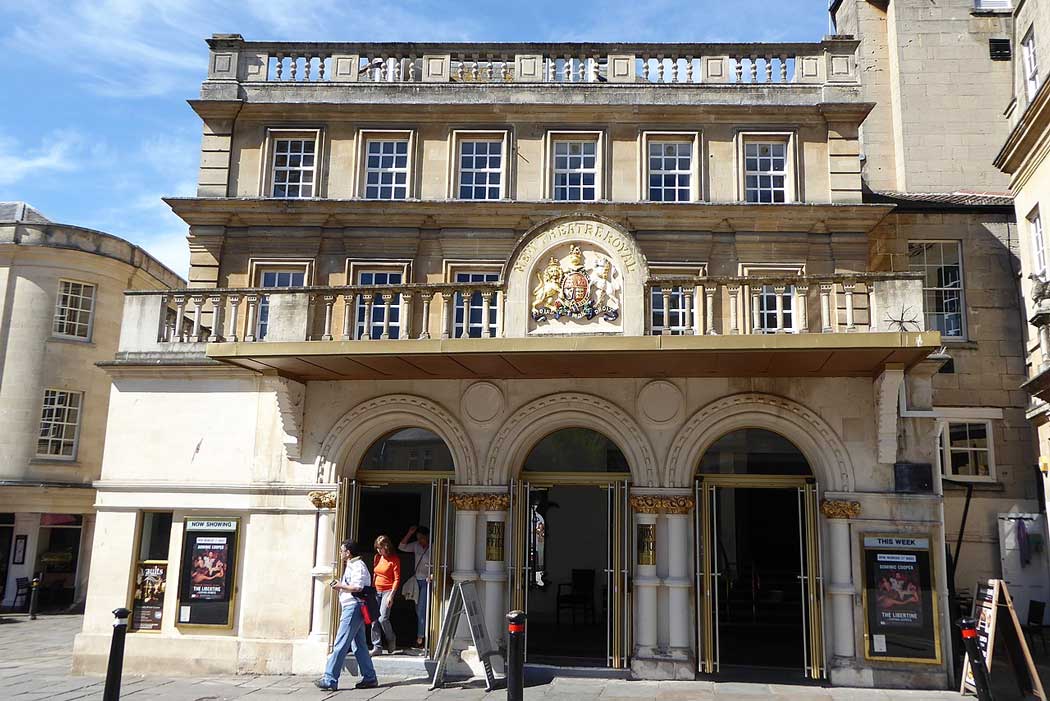 What to see at Theatre Royal Bath
Theatre Royal Bath is a working theatre as opposed to a tourist attraction, which means that you can either see the exterior as you're walking past or you can visit to watch a play, However, it is not possible to take a tour.
The theatre has a varied programme of events. Tickets for shows start at just £5.75 for standing tickets and go up to around £45 for the best seats.
The theatre complex includes bars and restaurants plus two newer theatres, the 120-seat Ustinov Studio, which opened in 1997, and The Egg, a children's theatre opened in 2005. The main 900-seat theatre is known as the Main House.
Visiting Theatre Royal Bath
The theatre is located in the historic centre of Bath right near the Z Hotel. From here, most points of interest in Bath are no more than a 10-minute walk away.
The Main House and Ustinov theatres are wheelchair accessible with discounted tickets available for patrons in wheelchairs.
There are several bars within the theatre complex as well as The Garrick's Head pub, which is open to the public. The theatre's central location means that there are also plenty of other places to eat and drink nearby.
It will only take a few minutes to stop and admire the building if you're walking past, although it is worth spending the evening here to watch a show if you have the opportunity.