Travelodge Dover is a modern budget hotel next to a retail park close to the heart of Dover's town centre. It's a great value accommodation option with a central location.
Rooms at the Travelodge Dover hotel are a mix of double and family rooms. All rooms include comfortable king-size beds, a television, a work desk, tea and coffee making facilities and an en suite bathroom with a shower. Some wheelchair-accessible rooms are also available.
All rooms are air-conditioned; however, it is not possible to open the windows.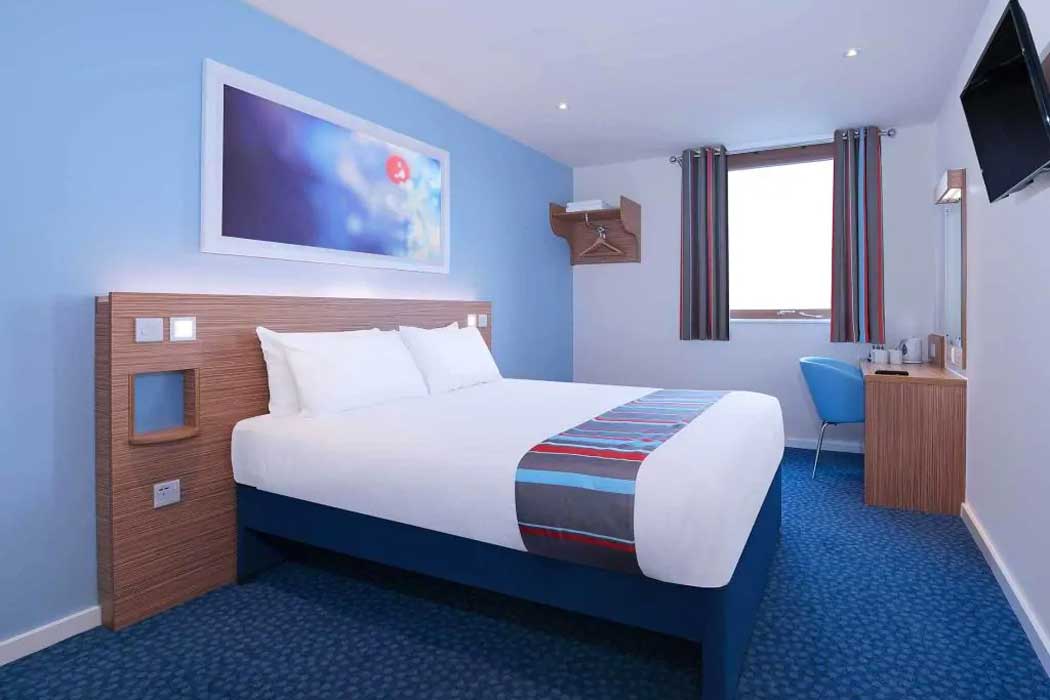 It is a modern hotel that is nicer than many older Travelodge hotels. It also has a small lounge bar/cafe in the hotel; however, the hotel's location in the town centre means that most guests go elsewhere for a drink and a bite to eat.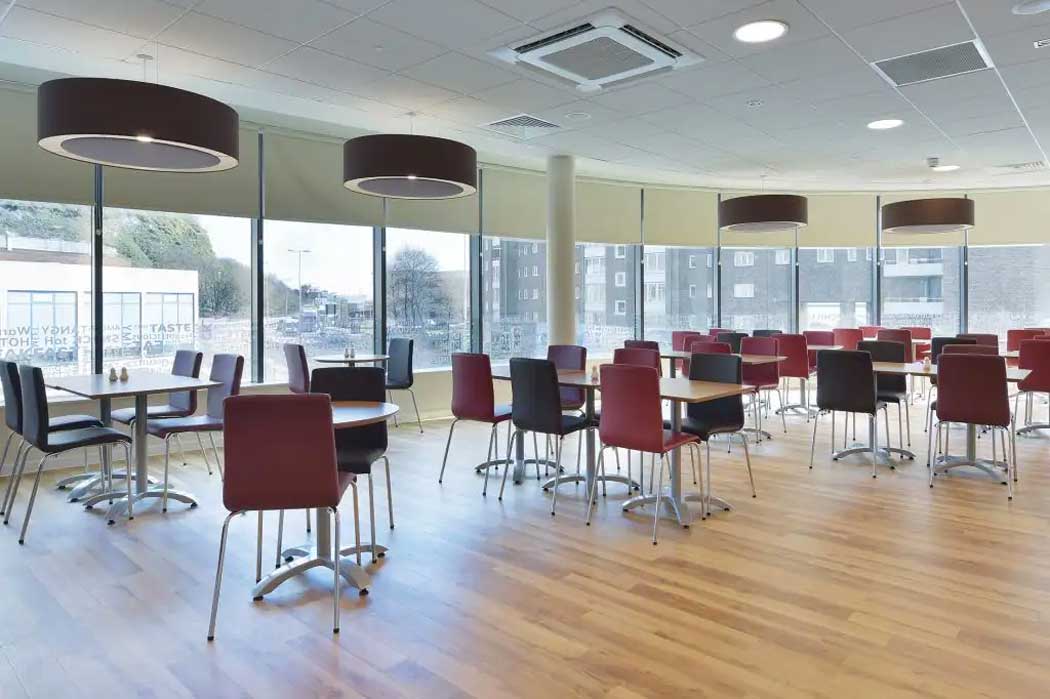 Unlike most other hotels, only your first 30 minutes of Wi-Fi wireless internet is free. If you need more internet you have to pay £3 for 24 hours.
Although this is a budget hotel, prices can fluctuate depending on demand and it can be more expensive staying here during peak periods although in most cases this hotel is a cheaper alternative to more centrally-located hotels.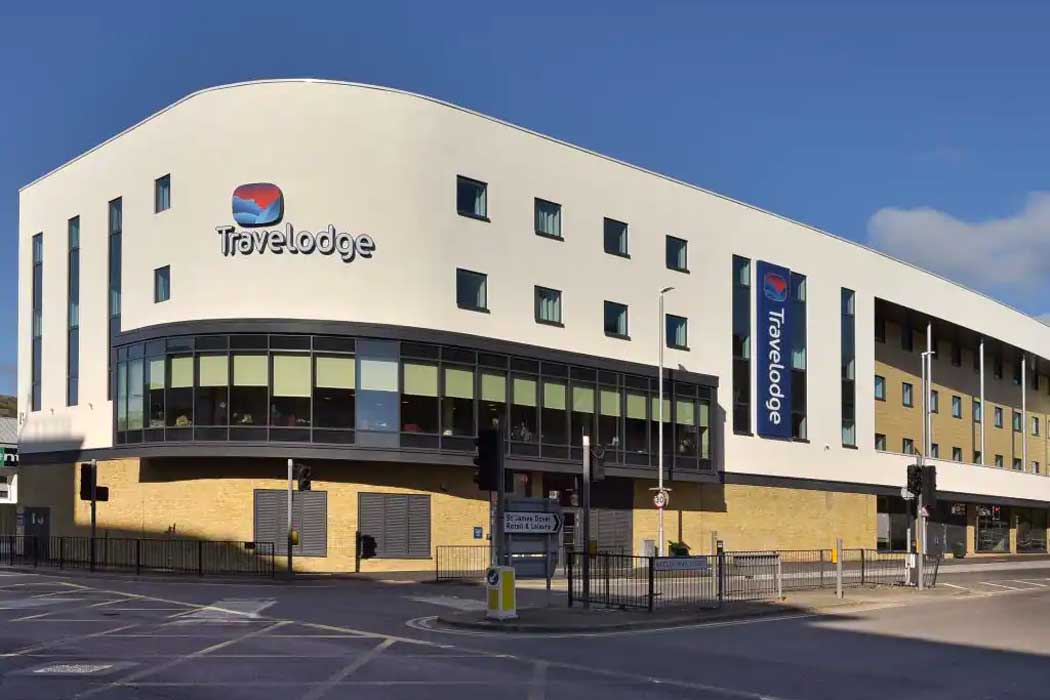 Travelodge Dover is the most centrally located of Dover's hotels. It is in St James Leisure and Retail Park, and most points of interest within the town centre are no more than a 5–10-minute walk from the hotel. From here you can walk to Dover Museum in five minutes and Dover Castle is less than a 15-minute walk away.
If you're travelling by public transport, the hotel is only a six-minute walk from Pencester Road bus station and a 14-minute walk from Dover Priory railway station. Parking is available if you're driving; however, there is a charge for parking between 9am and 6pm Monday to Saturday.
There are over 500 Travelodge hotels in the United Kingdom. Travelodges in Great Britain, Ireland and Spain are a separate business to the Travelodge hotels that operate in Canada and the USA (which are run by Wyndham) and the Travelodge hotel chain in Australia and New Zealand (which is part of TFE Hotels). Although all Travelodge hotels worldwide serve the same 'quality budget' end of the market, if you're used to Travelodge hotels in Australia, New Zealand or North America their hotels in the UK may be a little different to what you are used to.
Check prices and availability for Travelodge Dover
Check prices and availability for the Travelodge Dover hotel in Dover, Kent.
We may earn a small commission if you book your hotel after clicking this link.