Only 3.2km (2 miles) northeast of Stonehenge, Woodhenge is a Neolithic henge and wood circle that is part of the Stonehenge World Heritage Site.
Woodhenge was discovered in 1926 from an aerial photo and it is considered to be the world's first archaeological site to have been discovered using aerial photography. After Woodhenge was discovered, it was the site of an archaeological excavation that took place between 1926 and 1929. It is believed to date from around the same time as Stonehenge and radiocarbon dating shows that it was still in use around 1800 BC.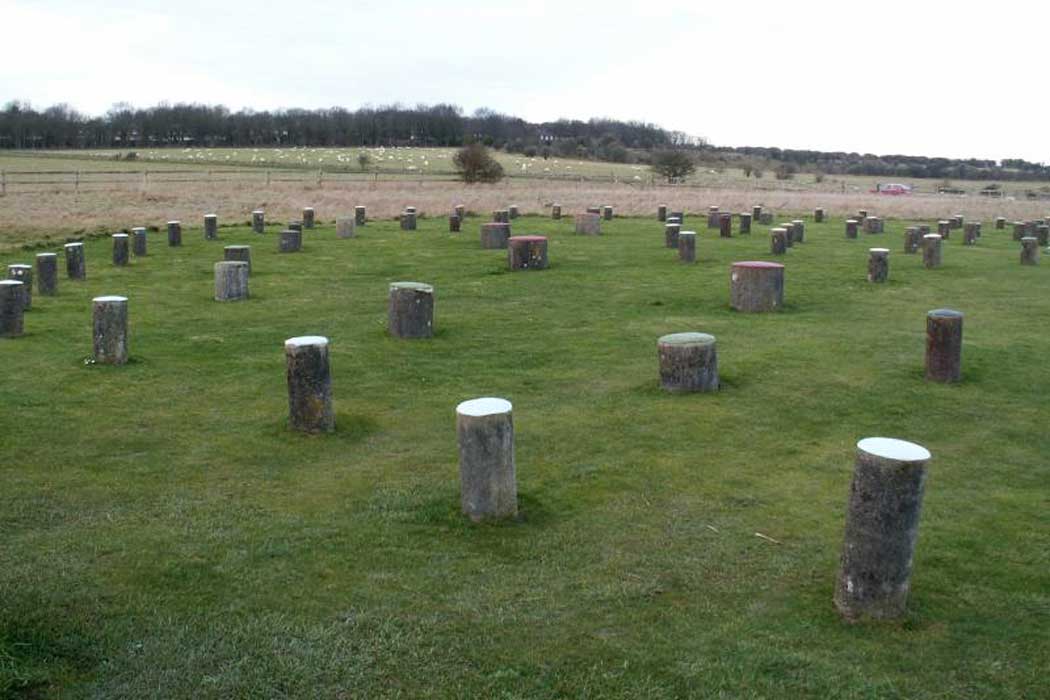 What to see at Woodhenge
The site consists of six concentric rings of post holes surrounded by a henge with a 2.4m (7.9 ft) ditch and a 10m (33 ft) outer bank.
The 168 post holes would have originally held wooden posts, some of which are believed to have been as high as 7.5m (25 ft). The position of these posts is now marked by concrete posts, however, the modern addition of concrete posts only indicates the position but not the actual size of the original timber posts.
There is some speculation as to the site's purpose, with some people believing that it may be the foundations of a large circular-shaped building, however, it is arranged in a similar fashion to Stonehenge with both sites having entrances that face the midsummer sunrise.
Visiting Woodhenge
Woodhenge is 3.2km (2 miles) from Stonehenge as the crow flies but it closer to 8km (5 miles) if you are walking or driving. The proximity to Stonehenge means that it is possible to walk between the two sites in a little over 1½ hours.
It is served by the Active8 and X5 local bus routes. Both routes go to Amesbury and Salisbury with the Active8 continuing east towards Andover and the X5 continuing northwards to Marlborough and Swindon.
Admission to Woodhenge is free of charge and access is available during any reasonable time during daylight hours.
Free car parking is available next to the site.