For a relatively small city, Nottingham has an excellent public transport system that is comprised of tram and bus services, which makes it easy for visitors to the city to get around town.
Bus
Nottingham City Transport (NCT) runs most bus services in Nottingham with over 300 bus routes in the Nottingham area. Trent Barton also operates local and regional buses in Nottingham as well as regional services to nearby towns and cities.
Single tickets cost £2.20 (£1.40 for a short hop) and several good value travel passes are available that include a one-day bus pass (£4), which is good for one day of unlimited bus travel and the Robin Hood Day Ticket (£5), which is good for one day unlimited bus, tram and train travel in the Nottingham area.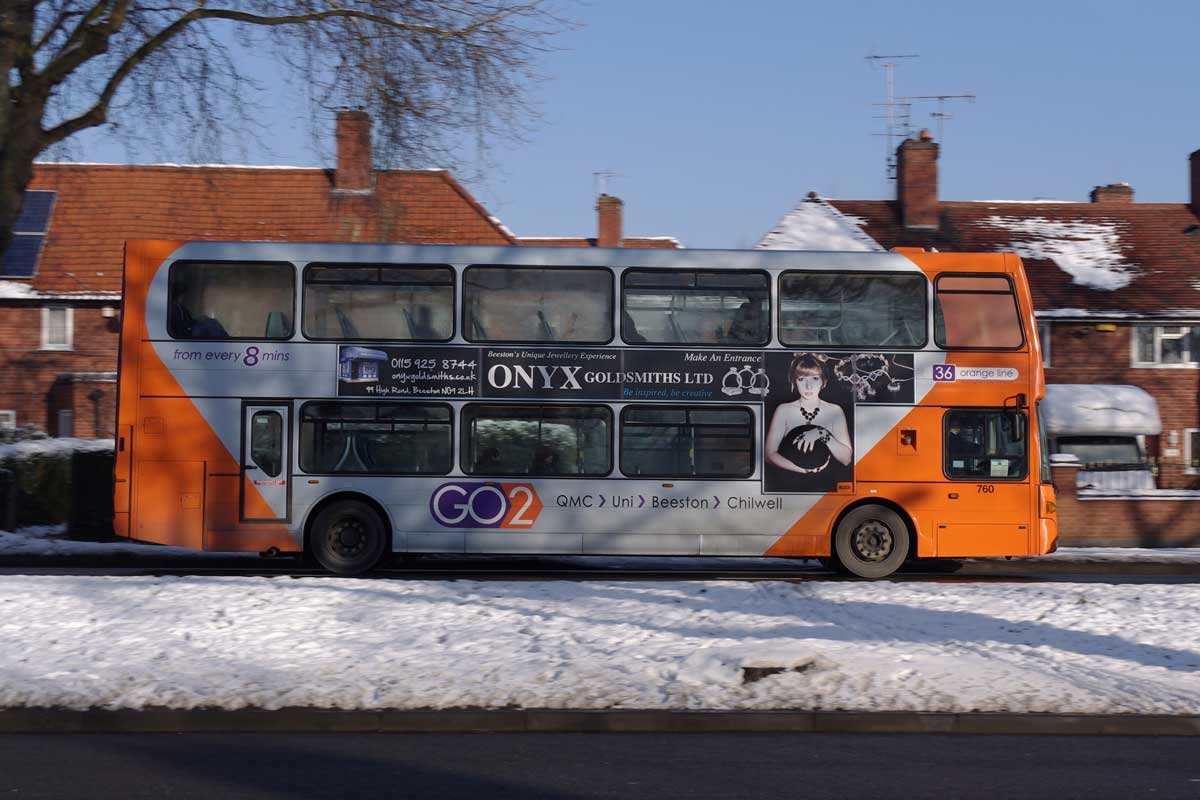 Tram
Nottingham Express Transit (NET) runs Nottingham's trams. Trams depart from Station Street, near the train and bus stations, and stop at Lace Market, Old Market Square, Royal Centre and Nottingham Trent University in the city centre and run to park and ride car-parking areas in the suburbs.
One-way tram fares cost £2.20. Other options include an all-day tram pass that costs £4 and the Robin Hood day ticket (£5) which also lets you travel on buses and trains in the Nottingham area.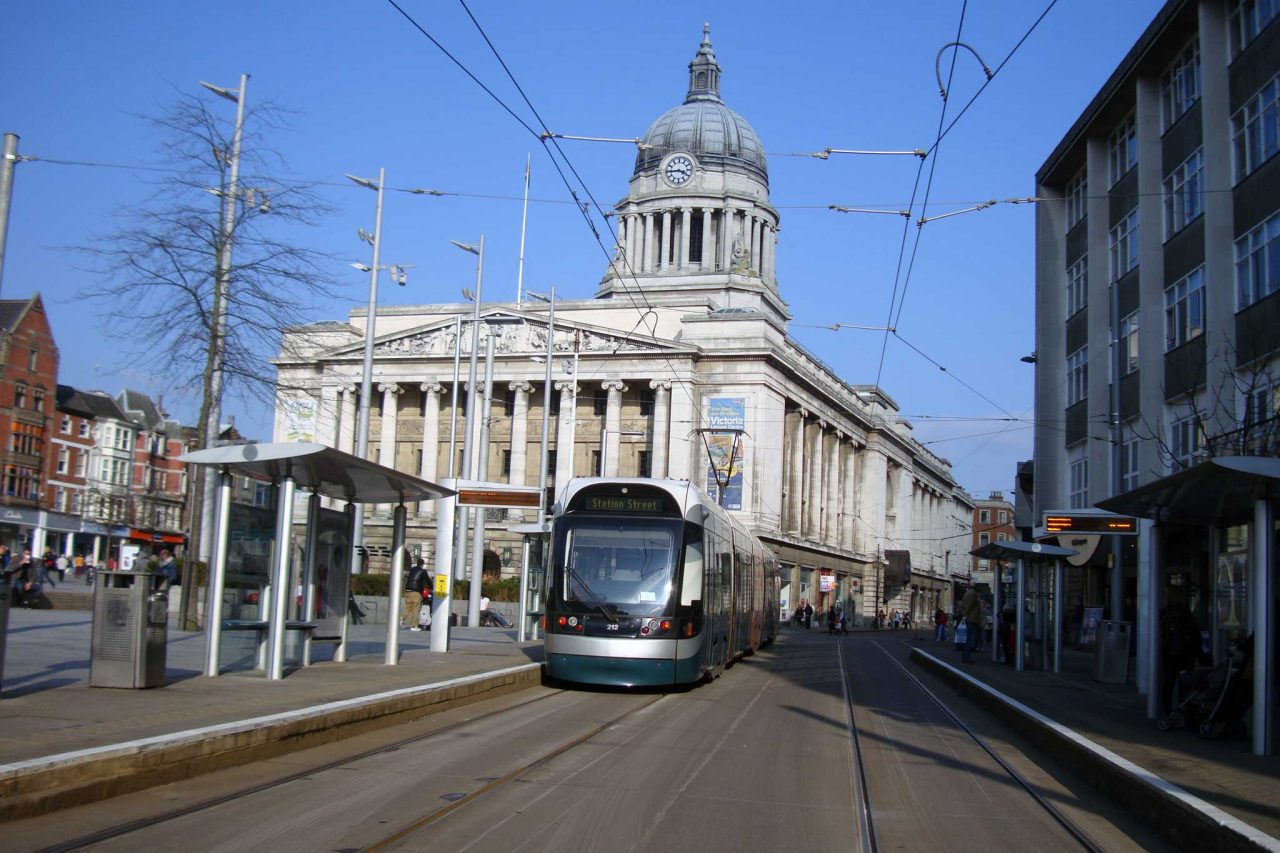 Fares
If you're spending a lot of time in Nottingham you may want to buy either a Mango Card or a Robin Hood Card (both are stored-value smartcards similar to London's Oyster card), although these generally aren't worth it for the average person who is only spending a day or two in Nottingham.
In addition to the bus-only and tram-only travel passes outlined above, you can also buy the Robin Hood Day Ticket which lets you hop on and off buses, trams and trains in the Nottingham area and costs £5 for one of unlimited travel.