Britannia Hotel Leeds is a cheap place to stay but it is a little run down and its location on the edge of town means that it is a not particularly convenient place to stay.
Like other Britannia hotels, it feels tired and in need of a major renovation. Although the hotel is built around a 19th-century windmill, it is mostly in the style of the 1960s and 70s and the interior decor doesn't appear to have been updated much since it was originally opened.
Rooms at the Britannia Hotel Leeds are simple with a bed, a television, a few chairs and a small writing desk plus tea and coffee making facilities and an en suite bathroom. The decor feels a little dated, although it is not quite as bad as some other hotels in the Britannia chain.
The hotel has its own restaurant and bar, although the food options are not particularly well regarded and many guests pop across the road to the nearby shopping centre if they're hungry.
Wi-Fi wireless internet access is free in public areas and in the rooms guests get two free 20-minute Wi-Fi sessions per day, or you can pay £7 for 24 hours unlimited access.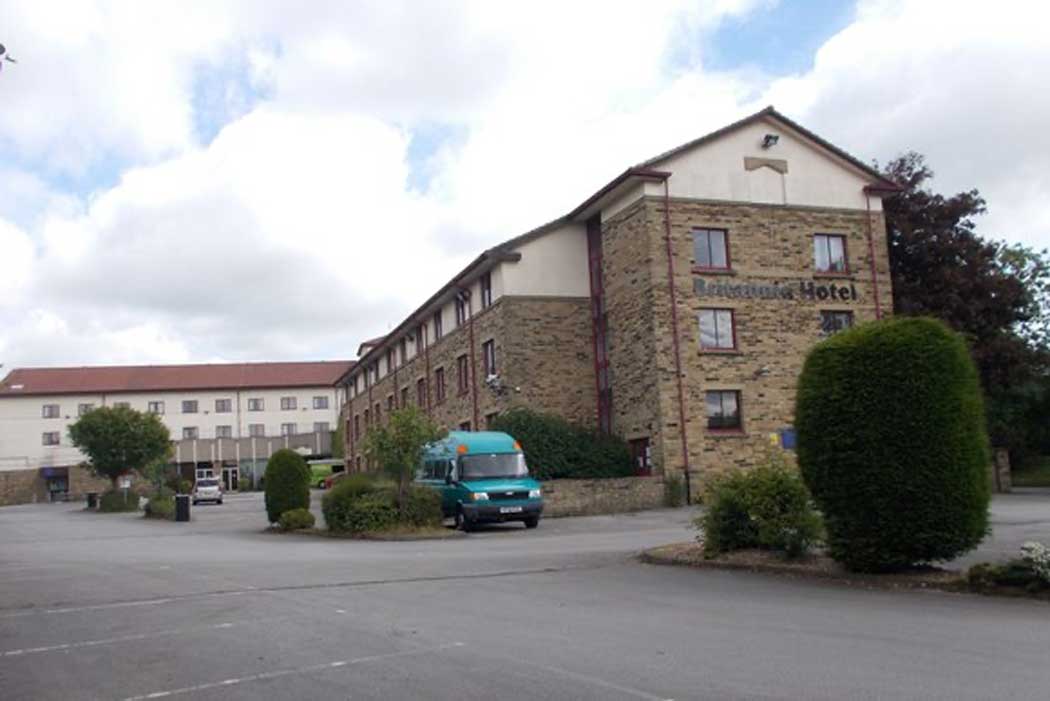 The hotel is in Swarcliffe, a suburban area around 8km (5 miles) east of Leeds city centre. It is around a half-hour bus ride into the city centre or a 15-minute drive. Although the location is not very centrally located, there is a large 24-hour Tesco Extra supermarket and a small shopping centre around an 8–9-minute walk from the hotel.
The hotel has free on-site car parking with 100 spaces and its location on the busy A64 gives you easy access to the motorway network.
Check prices and availability for Britannia Hotel Leeds
Check prices and availability for Britannia Hotel Leeds in Leeds, West Yorkshire.
We may earn a small commission if you book your hotel after clicking this link.