Village Hotel Leeds South is a large modern hotel that is good value considering the standard of accommodation offered; however, its location on the outskirts of Leeds means that it isn't a particularly convenient place to stay.
The hotel has 115 guest rooms, which are split between standard and club rooms. All rooms have comfortable beds, a work desk, a flat-screen television, an Alexa virtual assistant, ironing facilities and an en suite bathroom with a rain shower. Club rooms cost an additional £20 and give you access to the gym and a co-working space plus premium TV channels.
It is a particularly good accommodation option if you're travelling on business and don't really need to stay near the city centre. In addition to a nice workspace inside your room, guests staying in the club rooms also have access to VWorks, which is the hotel's own co-working space. This gives you a more vibrant working environment for those times when you simply don't want to be stuck in your room.
The Village Pub & Grill is the hotel restaurant and although it has a touch more character than you would expect from a bar in a modern hotel, it certainly doesn't have the cosy atmosphere that you would normally expect from a place that calls itself a pub. The hotel also has a branch of Starbucks coffee.
The hotel also has an excellent fitness centre with a 25m (82 ft) heated swimming pool, a spa pool, steam room and a sauna. Access to the gym comes at an additional £5 charge if you're staying in a standard room but it is free for guests staying in the hotel's club rooms.
Free Wi-Fi wireless internet access is available throughout the hotel.
Village Hotels is a chain of hotels located mainly in suburban locations on the outskirts of large UK towns and cities. Village Hotels have a more upmarket image than most other suburban hotels and everything at the chain's Leeds hotel is clean and well maintained.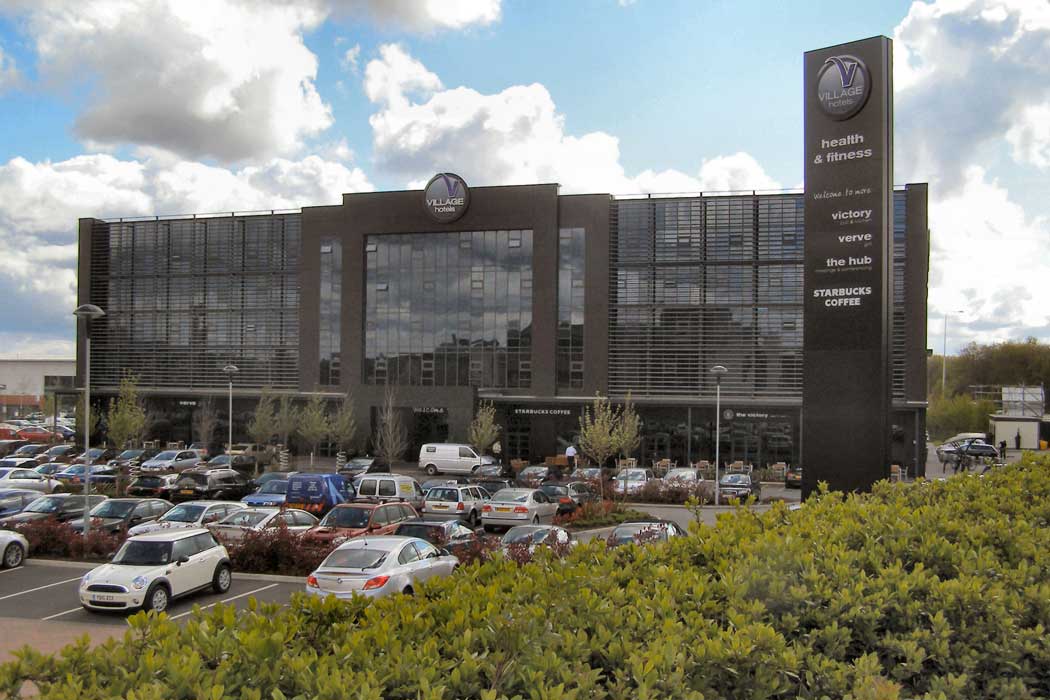 The hotel is in an office park just off junction 28 (the Tingley Interchange) of the M62 motorway, around midway between Morley and Tingley in Leeds southern suburbs. It is around a 45-minute bus ride into Leeds city centre (or a 15–25-minute drive).
The office park location is not particularly vibrant and there is little of interest within walking distance of the hotel. However, its easy access to the motorway network means that it can be a handy place to stay if you're driving.
There is plenty of parking but it costs £5 per day (free between 5pm on Fridays and 3pm on Sundays or if you're staying in a club room).
Check prices and availability for Village Hotel Leeds South
Check prices and availability on hotels.com for the Village Hotel Leeds South in Leeds, West Yorkshire.
We may earn a small commission if you book your hotel after clicking this link.