The Brontë family lived in this Georgian Parsonage in Haworth between 1820 and 1861. The Brontë sisters wrote many of their most famous novels here and the parsonage is where Charlotte Brontë wrote Jane Eyre and where Emily Brontë wrote Wuthering Heights.
The parsonage is a Grade I-listed building that is home to the Brontë Parsonage Museum, which is run by the Brontë Society, one of the world's oldest literary societies.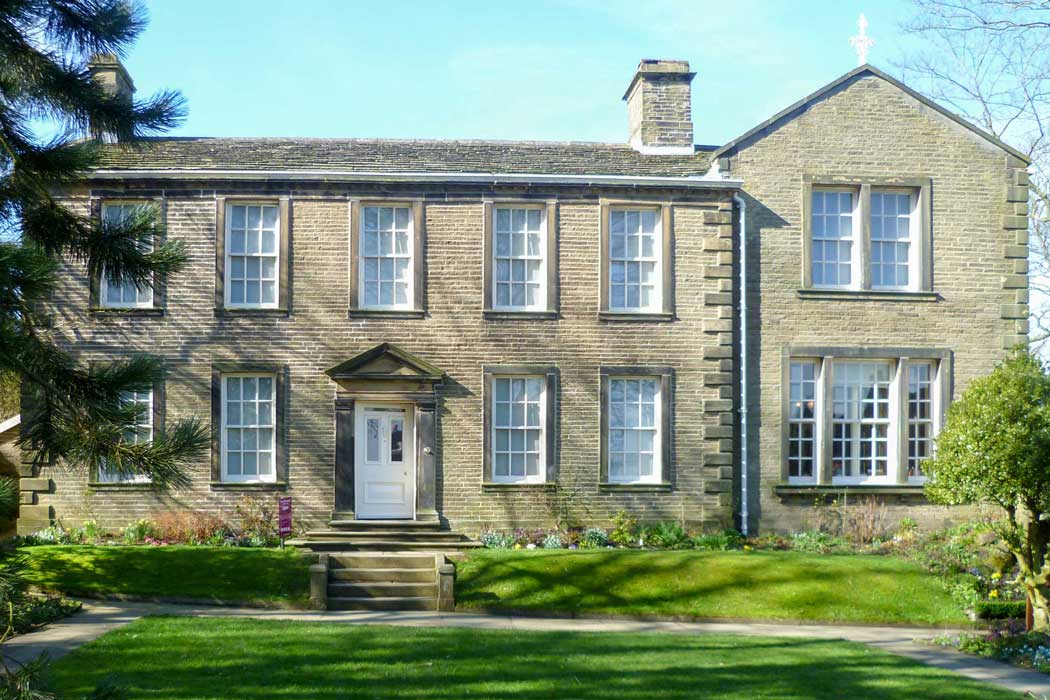 What to see at the Brontë Parsonage Museum
The Brontë Parsonage Museum is set up by the Brontë Society as a writer's house museum showing how the Brontë sisters lived with an exhibition room with displays from the Brontë collection that include a collection of Charlotte Brontë's letters and many of the Brontë sisters' manuscripts.
Other artefacts on display include Emily Brontë's paint box, pebbles collected by Anne Brontë, Emily's comb, the bonnet worn by Charlotte Brontë on her wedding day and the mahogany desk where Charlotte wrote her novels.
Visiting the Brontë Parsonage Museum
The museum is in the centre of Haworth, just a short walk from Main Street. You can get to Haworth either by the heritage railway from Keighley or on one of the frequent Brontë Bus routes B1, B2 or B3 that run between Keighley and Haworth. Keighley is easily accessible by train from Bradford and Leeds and you can use the West Yorkshire Metro day tickets to travel there.
Entry to the Brontë Parsonage Museum is by a pre-booked timed ticket.
Admission is free of charge with the National Art Pass.
The parsonage was built between 1778 and 1779 when wheelchair accessibility was not a priority; however, there is a wheelchair ramp that provides access to the ground floor of the museum. Unfortunately, the upper floor is inaccessible to wheelchair users and the steep streets in Haworth make it difficult to push a wheelchair to the village centre from the railway station at the bottom of the hill.
The museum includes a gift shop and its location in the village centre means that there are plenty of places to eat and drink nearby including several charming pubs.
Most visitors spend between one and two hours at the museum.