The Keighley and Worth Valley Railway is an 8km (5-mile)-long heritage railway with steam trains running between Keighley and Oxenhope via Haworth in West Yorkshire's Brontë country. It is popular with daytrippers visiting Haworth from Bradford and Leeds.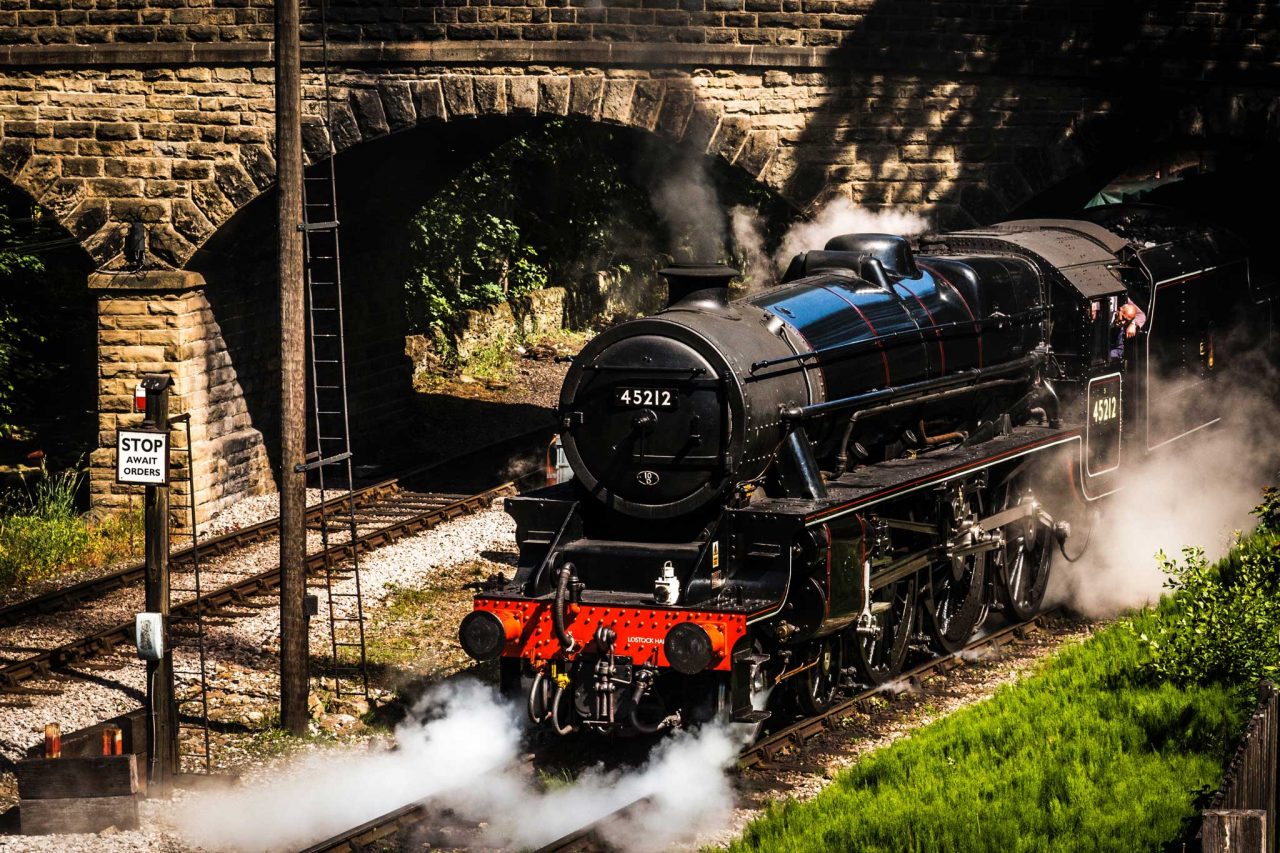 Stations along the line include the following stations, which have been restored to how they would have appeared in the 1950s:
Keighley
Ingrow West
Damems
Oakworth
Haworth
Oxenhope
The line has appeared in film and television including the 1970 film The Railway Children and more recently Peaky Blinders (2013), The Great Train Robbery: A Copper's Tale (2013), Testament of Youth (2014) and Swallows and Amazons (2015).
Riding the Keighley and Worth Valley Railway
Trains operate throughout the year with a daily service during summer, although the line only operates on weekends in winter and there is a diesel-only service on some weekends in December.
You can connect with trains for Bradford, Ilkley, Leeds and Skipton at Keighley at the northern terminus of the line. Oxenhope, the southern terminus, has bus connections to Hebden Bridge.
The most popular route for tourists is between Keighley and Haworth, although railway enthusiasts can get off at Ingrow West for the Museum of Rail Travel and Oxenhope, where there is an exhibition shed with locomotives and carriages not currently in use by the railway.
If you're getting off the train at Haworth, the station is around a 10-minute walk from the town centre and the Brontë Parsonage Museum.
A rover ticket (£21) gives you unlimited travel for the entire day, letting you get on and off at any station. The rover ticket also gives you free entry to the Museum of Rail Travel at Ingrow West railway station.
The full line return ticket (£14) allows you to make a complete round trip of the line starting and finishing at any station. This ticket does not let you hop on and off en route and does not include entry to the museum at Ingrow West.
All the stations on the line are wheelchair accessible but not all trains have wheelchair access as they're all historic carriages built in the 1950s or earlier. However, there is a modified carriage with capacity for up to three wheelchairs that is hitched to the buffet car trains and the guard's compartment on other trains can usually accommodate a wheelchair.