Canterbury Castle is a Norman castle that was built in 1066 shortly after the Battle of Hastings.
It started out as a simple motte and bailey castle built to defend the route from Dover to London and it was rebuilt in stone between 1086 and 1120 by Henry I as one of the three Royal castles of Kent (the others are Dover and Rochester Castles).
Canterbury Castle declined in importance after Henry II built Dover Castle after this point it was then used primarily as a gaol and it had fallen into disrepair by the 19th century when the castle was used as a coal storage depot.
Although it was partially restored during the 20th century, it is in a much worse condition than the castles in Dover and Rochester.
What to see at Canterbury Castle
Although the castle is in ruins, visitors can form an impression of the scale of the castle by walking around the grounds. However, there is not a lot to see here, especially when compared with other castles from around the same period such as Dover Castle and the Tower of London.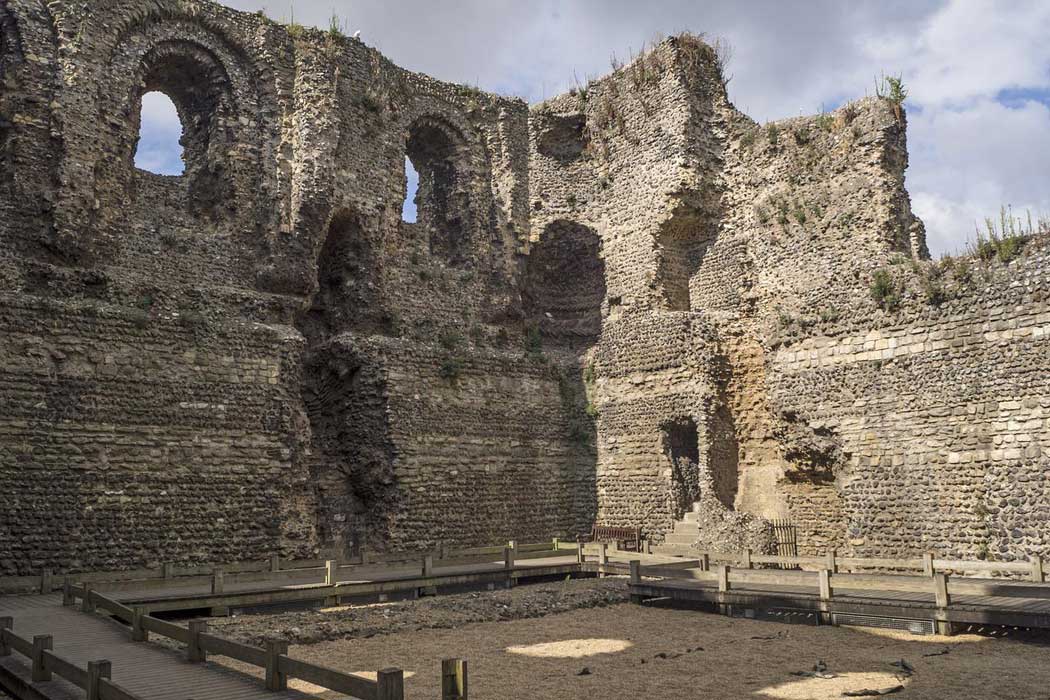 Visiting Canterbury Castle
Canterbury Castle is part of Canterbury's city walls on the southwestern edge of the city centre, not far from Canterbury East railway station. Most points of interest in Canterbury are no more than a 10–15-minute walk from here.
Canterbury Castle is temporarily closed so work can be undertaken to make it safer for visitors.
The castle has recently been closed to the public so work can be undertaken to make it safer for visitors; however, you can still see its exterior from the street while walking along Castle Street or Rheims Way.
When it is open to the public, there is no admission fee and you can visit at any reasonable time during daylight hours.