The Cartwright Hall Art Gallery is a Baroque-style art gallery that is home to mostly 19th and 20th-century British art, although it also has a notable South Asian collection plus pop art from Andy Warhol and Roy Lichtenstein.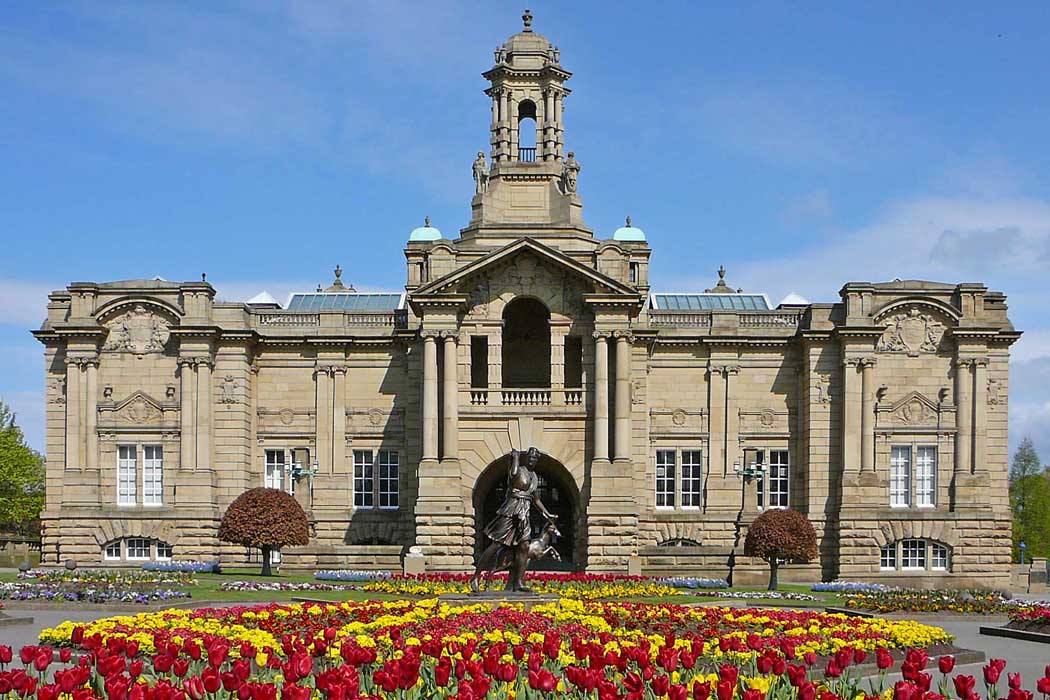 What to see at the Cartwright Hall Art Gallery
Cartwright Hall consists of four permanent galleries with an emphasis on 19th- and 20th-century British art. The gallery also features works by international artists including Francisco Goya and pop artists like Roy Lichtenstein and Andy Warhol.
The highlight of Cartwright Hall is the David Hockney Gallery, which focuses on the life and work of the Bradford-born artist who used to visit Cartwright Hall as a child. The gallery features many of Hockney's early works and it also has a display about the artist's life.
Hockney has been quoted as saying "I used to love going to Cartwright Hall as a kid, it was the only place in Bradford I could see real paintings".
Visiting the Cartwright Hall Art Gallery
The Cartwright Hall Art Gallery is located in Lister Park, around 2.5km (1½ miles) north of Bradford's city centre. It is around a half-hour walk, or a 7–8-minute bus ride, north from the city centre.
The park surrounding the art gallery is also worth a visit and it includes a lake and lovely gardens.
Admission to the art gallery is free of charge and it is closed on Mondays.
Cartwright Hall is wheelchair accessible with wheelchair access at the rear of the building.
There is a small on-site gift shop as well as the Refreshment Room Cafe in the Cartwright Hall's original 1904 refreshment room.
Most people spend a little over an hour visiting the gallery.