Centre Parcs Longleat Forest is a large holiday park in a lovely woodland setting on the Longleat estate.
Centre Parcs is a self-contained holiday park that is aimed at the family market. In terms of the standard of accommodation offered, it is a big step up from Butlins or Pontins but it is still the sort of place that could only appeal to families who need to stay somewhere that offers lots of activities for their children. Centre Parcs caters to a more middle-class clientele than Butlins or Pontins and everything from the resort layout to the activities is generally more tasteful at a Centre Parcs resort.
The Longleat Forest Centre Parcs resort is set among 148ha (365 acres) of woodland that includes giant Redwood trees, a lake with a beach and cycle paths. If you're not keen on cycling or walking, you can take a land train to get around the resort.
A lot of the activities at Centre Parcs come at an additional charge but there is no extra cost to use the swimming pool complex. These pools are the heart of a Centre Parcs resort and include giant lake-sized pools, water slides and moving water features such as rapids and lazy rivers.
Outside the pools, there is a wide range of activities including mini-golf, swimming and sailing lessons, an aerial ropes course, bicycle rental, the Aqua Sana spa and two different escape room experiences.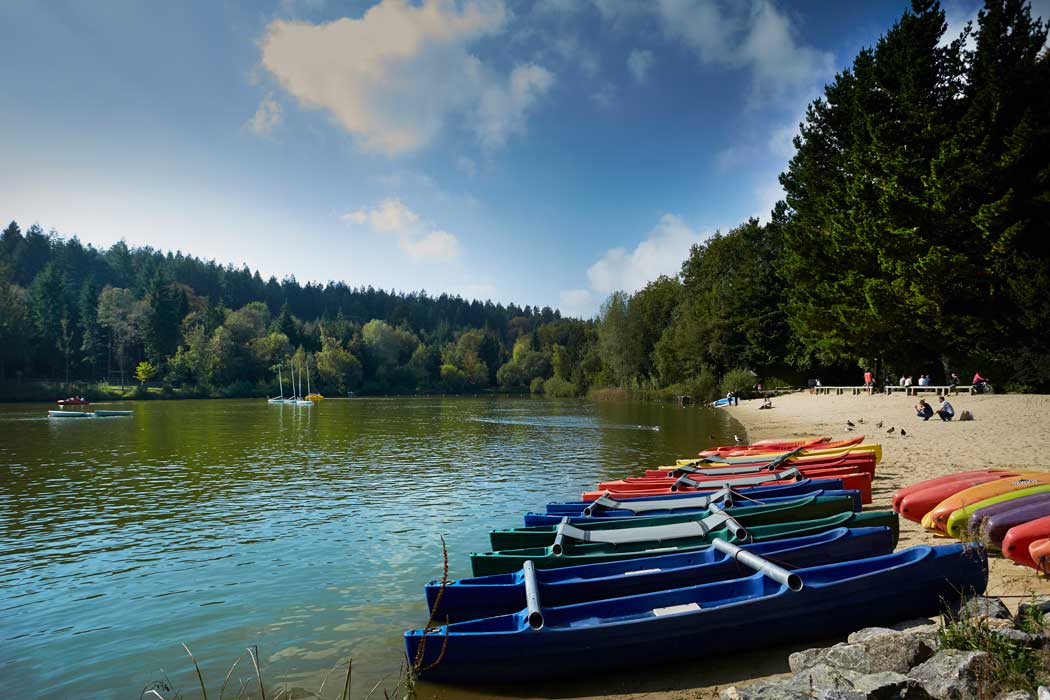 Accommodation is in self-contained lodges that have between one and six bedrooms. These all come with an open-plan living area with a TV and DVD player and a log-burning fireplace, a fully-equipped kitchen (with a fridge, kettle, microwave, an oven and four cooking hobs). Each lodge also has its own ironing facilities and a private patio area with a barbecue. Because each unit is like a little house, it is a home away from home for even the largest family.
There are several standards of accommodation at this Centre Parcs resort starting with the Woodland Lodges and moving up to the Executive Lodges, the Exclusive Lodges and Treehouses. The premium lodges are furnished to a higher standard and some of these have little extras such as hot tubs, a sauna and games rooms.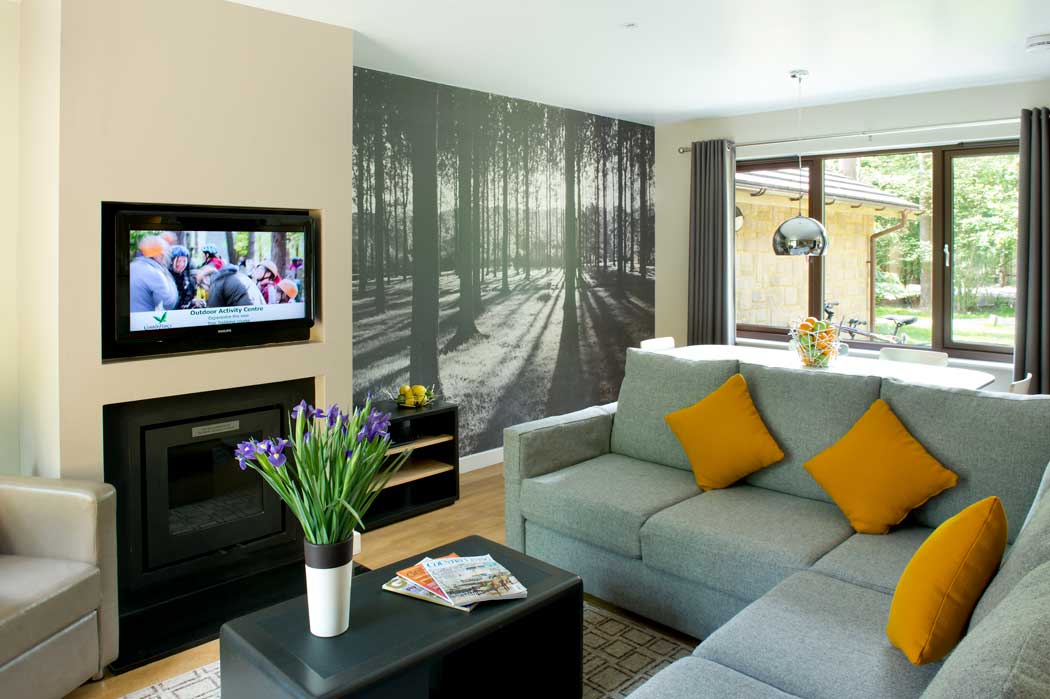 The self-contained nature of the resort means that it has its own small supermarket as well as several family-friendly restaurants including a pancake house, Indian and Italian restaurants, cafes, burger restaurants and a gastropub plus well-known chains like Bella Italia, Cafe Rouge and Starbucks.
Centre Parcs resorts in Belgium, France and the Netherlands are considerably cheaper than those in the UK so it would make sense to go there instead, if your kids simply want to have a holiday at Centre Parcs but are not fussy about the location, however, if your main goal is to find a family-friendly place to stay close to Longleat, then this is the place for you.
Because this place is so focused on the UK family market, it can get quite expensive if you stay here during UK school holidays but we've been told that last-minute bookings midweek in the off-season can be good value if you book four nights in a row.
You can also save money by bringing your own bikes and your own towels (there is a charge to rent these) and it is a good idea to buy your food at a supermarket before you get to the resort (the on-side Parc Market is notorious for its high prices).
The Centre Parcs Longleat Forest resort is located on the Longleat estate between Warminster and Longleat Safari Park. It is a little under a 10-minute drive into the centre of Warminster and it is around the same distance to Longleat House and Longleat Safari and Adventure Park. If you're up for it, you could walk to either of these in around an hour or cycle there in around half that time.
The lack of public transport and the fact that there is plenty of parking means that this is an accommodation option that is best suited if you're driving.