The Crowne Plaza London Battersea hotel offers a high standard of accommodation with a nice location on the River Thames. However, public transport connections into Central London are not as good as hotels elsewhere in the capital.
The hotel's 78 air-conditioned guest rooms all have comfortable beds, a flat-screen television, a work desk, ironing facilities, a minibar, tea and coffee making facilities and en suite bathrooms. Four of the rooms are wheelchair accessible.
Rooms range from 24m² (269 sq ft) to 33m² (355 sq ft) and the hotel's suites are larger, between 41m² (441 sq ft) and 76m² (818 sq ft), and offer better amenities and separate living and sleeping areas.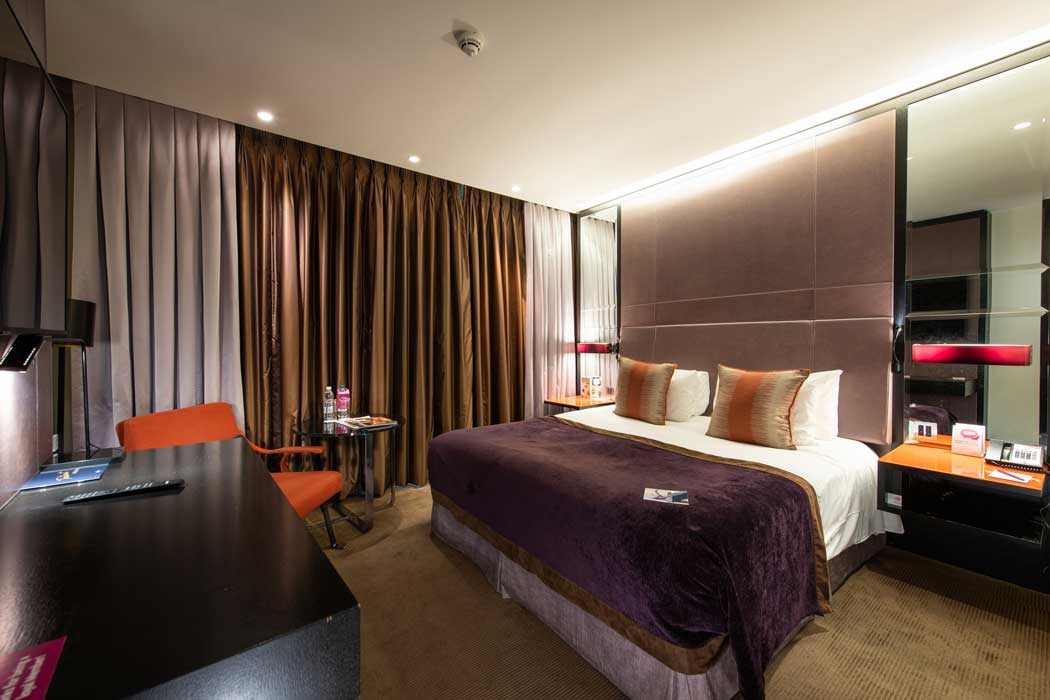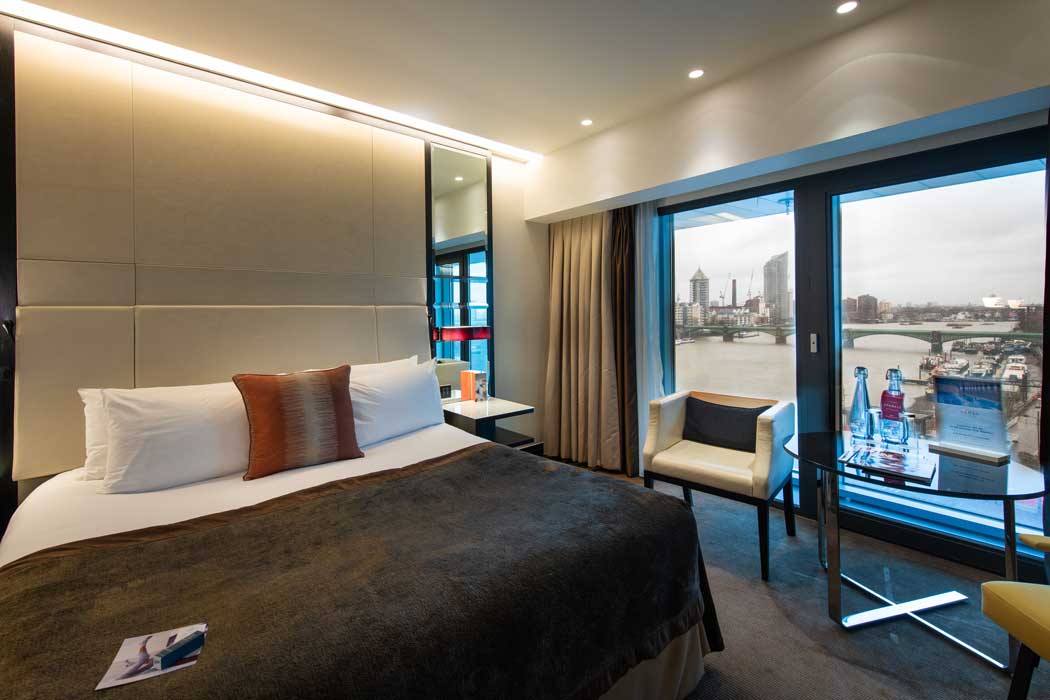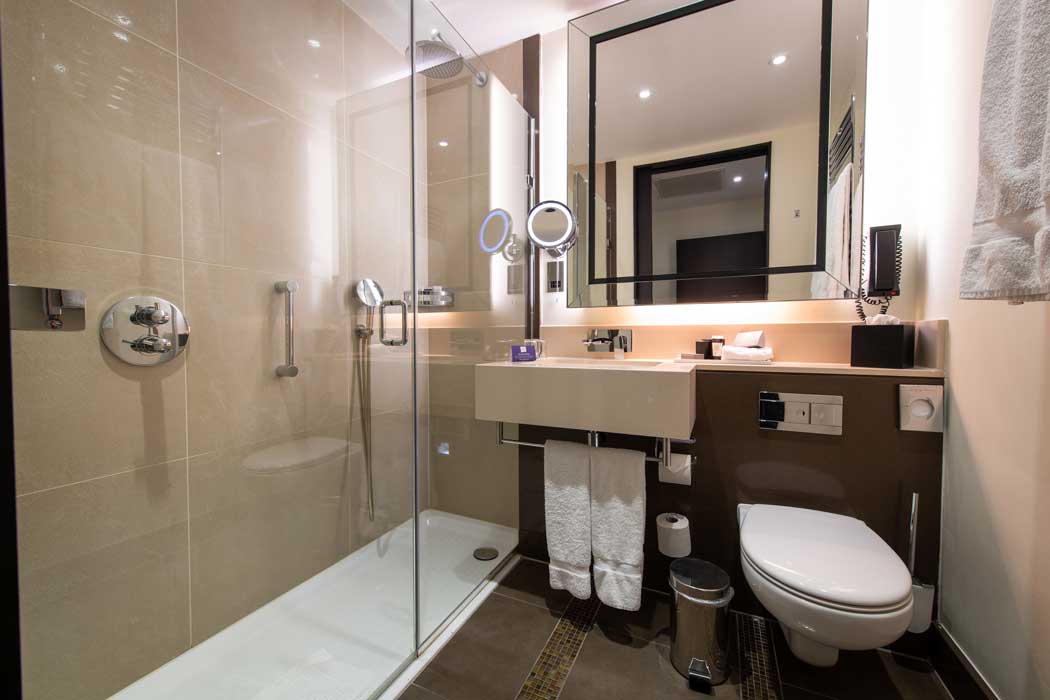 Some guests complain about noise from the nearby helipad with helicopters landing right outside the hotel.
The ground-floor Jospa bar and restaurant is open for breakfast, lunch and dinner and includes an international menu with steak cooked in a Jospa oven.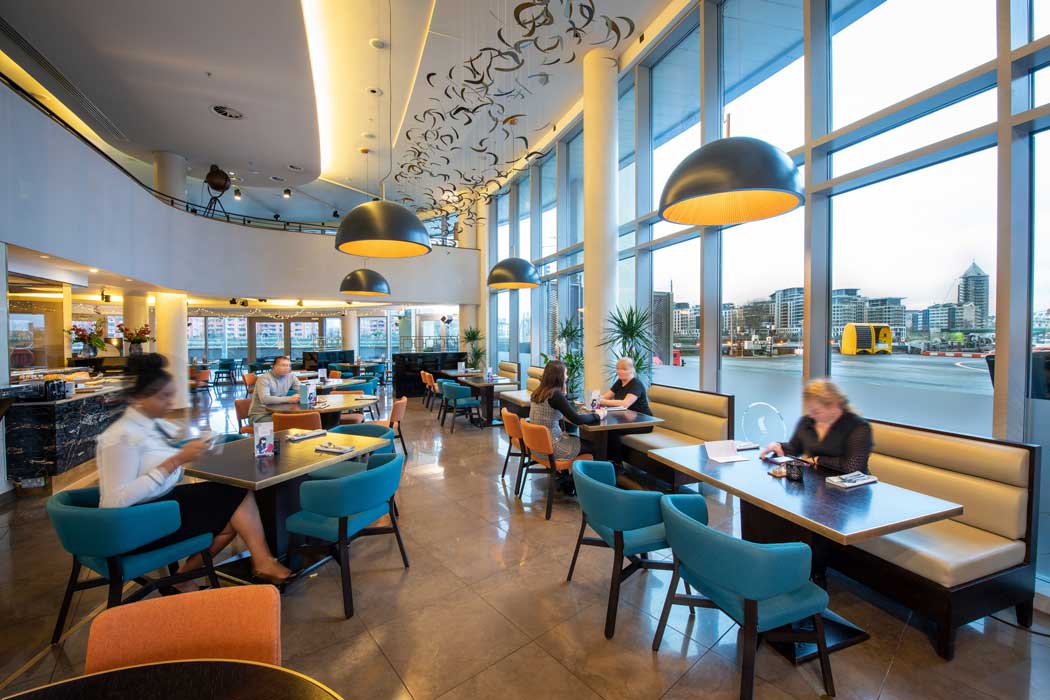 Guests have access to the hotel's health club, which includes a gym, a heated indoor swimming pool, a steam room, sauna and spa treatment rooms.
Free Wi-Fi wireless internet access is available throughout the hotel.
It is located on the southern bank of the River Thames in a newly redeveloped area with modern flats and offices. There is a lovely riverside pathway that runs alongside the River Thames and there are quite a few places to eat and drink nearby, although these can be difficult to find as they're scattered throughout the neighbouring residential buildings.
Although the hotel is reasonably close to Central London (it is possible to walk from here along the riverside to Westminster in less than 1½ hours), it does not have the best public transport connections and it takes more than 15 minutes to walk to the closest station. However, there are buses (to Clapham Junction and Victoria) stopping near the hotel and Clapham Junction station is a 17-minute walk from here.
Clapham Junction sees 2000 trains a day with a train departing every 30 seconds; this makes it the world's busiest station by train movements (but not by passengers). From here it takes only seven minutes to get to London Victoria (with trains every two minutes) and 11 minutes to get to London Waterloo (with trains every three minutes). You can also get direct trains to Gatwick Airport from here with a journey time of 25 minutes (and trains every 10 minutes).
The Thames Clipper riverboat is another transport option. Although it is more expensive than the bus, tube or train, it is only a five-minute walk to Plantation Wharf pier and from here it is a very pleasant 38-minute cruise to Blackfriars.
So, while a 17-minute walk to the station is not particularly good when compared to other hotels elsewhere in London, once you get to the station you have excellent transport connections into Central London and you also have the option of paying a little more to commute into Central London by boat.
Car parking is available but it costs £25 per night.
Check prices and availability for Crowne Plaza London Battersea
Check prices and availability on Expedia for Crowne Plaza London Battersea hotel in London.
We may earn a small commission if you book your hotel after clicking this link.