Built in the 16th century, Deal Castle is a masterpiece of military architecture and one of the finest examples of coastal defences from the Tudor period.
The castle was constructed between 1539 and 1540 by Henry VIII as part of his coastal defence programme to protect England from invasion by the French and the Holy Roman Empire.
The castle was designed with concentric circles of walls and towers, a moat, and a central keep. It was intended to be one of the strongest and most advanced forts in England, and it played a significant role in the country's defence for many years.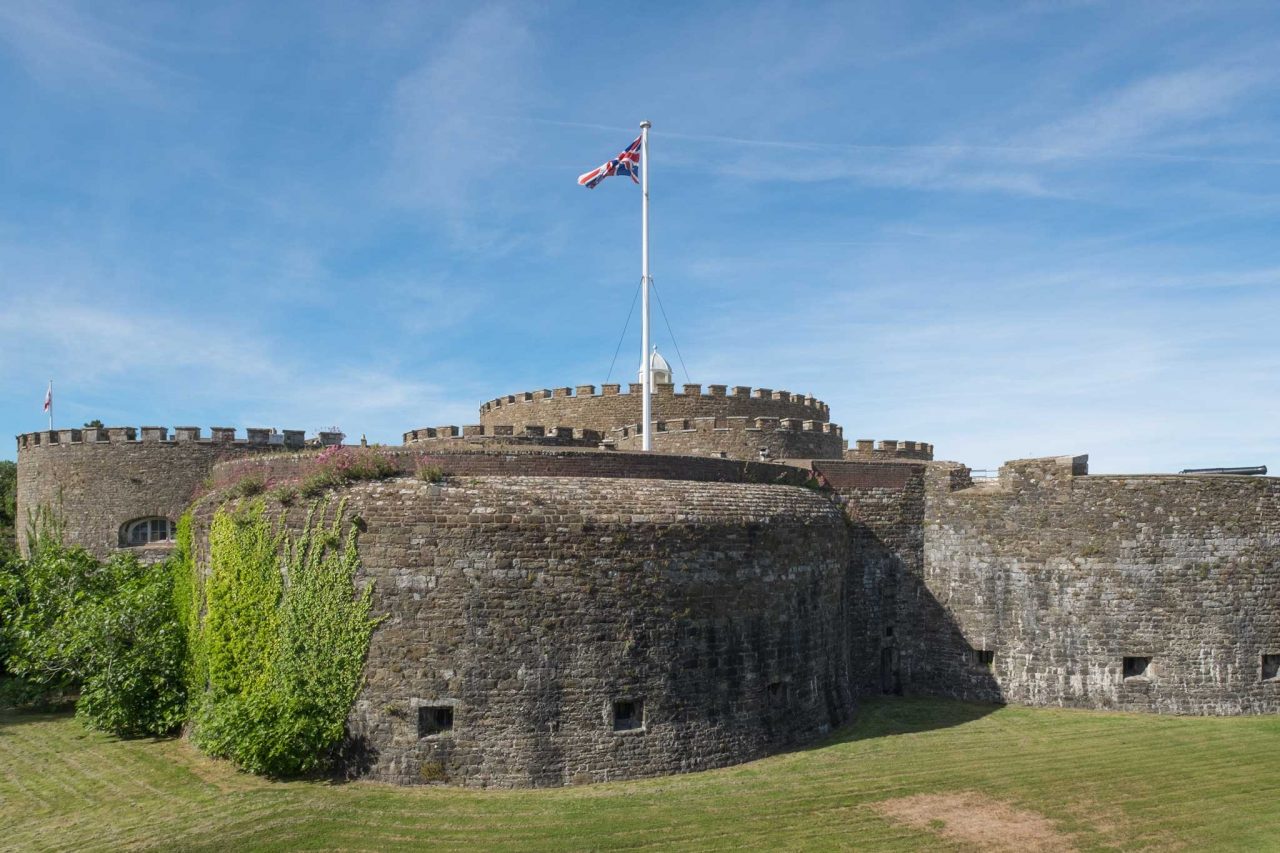 What to see at Deal Castle
Today, Deal Castle is a popular tourist attraction maintained and operated by English Heritage. Visitors can explore the castle's interior and learn about its history and architecture through informative displays and exhibits. There is also an audio guide available that provides an in-depth look at the castle's history, including its role in the English Civil War and its use as a military prison during the 18th and 19th centuries.
One of the most impressive features of Deal Castle is its circular design. The castle is arranged in a series of concentric circles, with a central keep surrounded by an inner and outer wall. The walls are lined with gun ports and battlements, and there are towers at strategic points around the perimeter. The moat, which was originally filled with sea water, adds an extra layer of defence to the castle's already impressive structure.
Visitors can explore the castle's interior, which includes a number of interesting rooms and exhibits. One of the most impressive rooms is the Great Hall, which was used as a dining and reception room for the castle's officers. The room is decorated with ornate plasterwork and features a large fireplace and a minstrel's gallery. There are also a number of other rooms to explore, including the Governor's quarters, the gun room, and the chapel.
The castle's museum also includes Tudor weapons found at Camber Castle in East Sussex and there is an interactive exhibit showing the geopolitical situation in Europe at the time that Deal Castle was constructed and also exhibits showing what it would have been like to have lived and worked at Deal Castle during the Tudor period.
Visiting Deal Castle
Deal Castle is around a five-minute walk south of Deal town centre. The castle is open to the public year-round, and there are a number of special events and activities that take place throughout the year.
Admission is free for English Heritage members and visitors with an English Heritage Overseas Visitors Pass.
Walmer Castle is a pleasant half-hour walk along the seaside and many people visit both Deal and Walmer Castles on the same day.
Allow around two hours for your visit to Deal Castle.
Free entry to Deal Castle with the English Heritage Overseas Visitor Pass
The English Heritage Overseas Visitor Pass gives you free entry to Deal Castle and over 100 other historic buildings and monuments in England.
We may earn a small commission if you purchase an English Heritage Overseas Visitor Pass after clicking this link.