Walmer Castle was first built as a coastal fortress in the early 16th century during the reign of Henry VIII. Over the years, it was expanded and modified to reflect changing military tactics and technologies.
The castle is remarkably well preserved and is an excellent example of defensive architecture from the Tudor period.
Walmer Castle was also used as a residence by several prominent figures, including the Duke of Wellington, who used it as his official residence during his time as Lord Warden of the Cinque Ports. Other notable former residents of the castle include former British prime minister William Pitt the Younger, William Henry Smith, who is best known for founding the WHSmith newsagent chain, Sir Winston Churchill and former Australian prime minister Sir Robert Menzies. Queen Victoria and Elizabeth the Queen Mother have also stayed at Walmer Castle.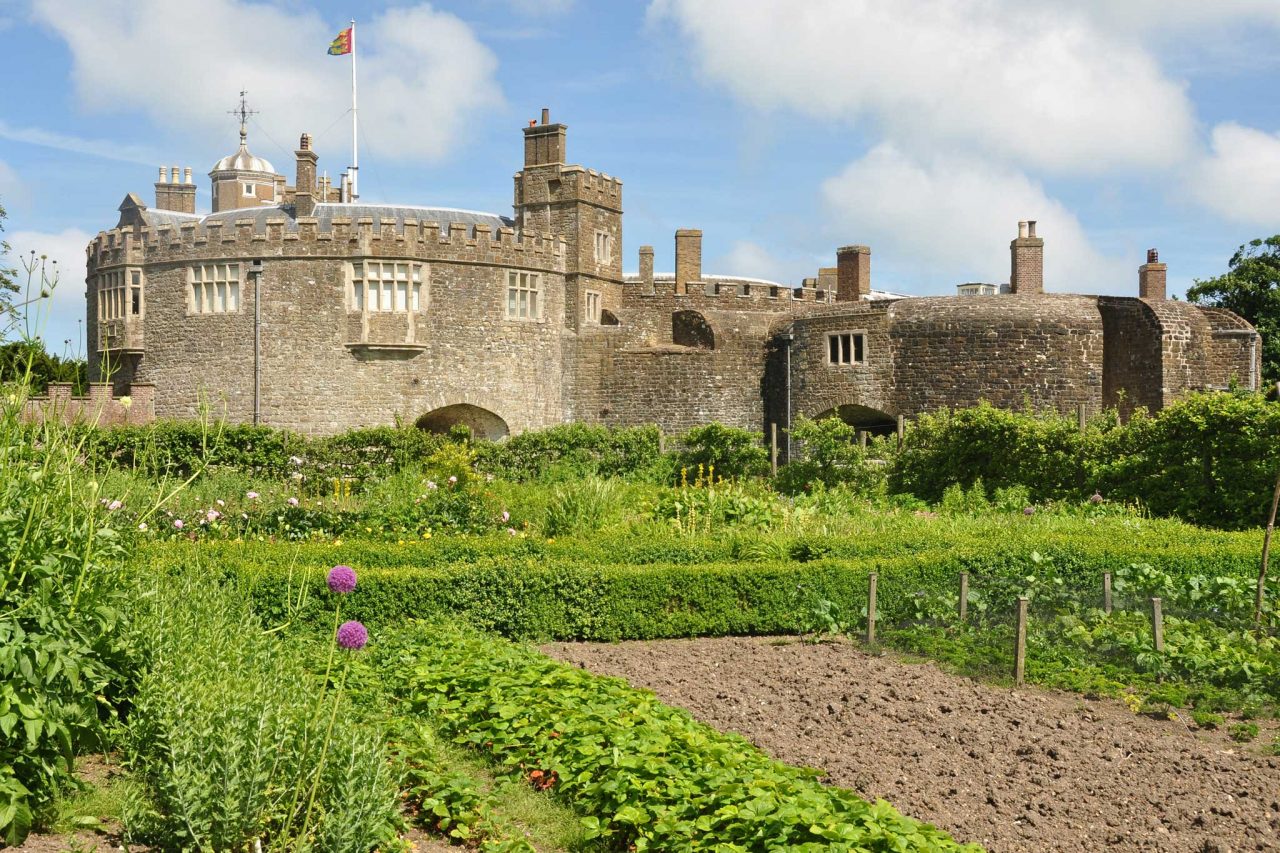 What to see at Walmer Castle
One of the most notable features of Walmer Castle is its impressive architecture. The castle is built from local flint and has a distinctive hexagonal shape. It features a range of architectural styles, including Tudor, Georgian, and Victorian, which reflect the different periods of its history. Visitors to the castle can explore the various rooms and learn about the castle's history and architecture through interactive displays and exhibitions.
Visitors to Walmer Castle can expect to see a range of fascinating artefacts and exhibits that bring the castle's history to life. One of the highlights is the Wellington Room, which showcases the Duke of Wellington's personal effects and provides insight into his life and accomplishments. The castle also houses a collection of historic weaponry and military equipment, as well as a range of artwork and decorative items.
In addition to its indoor exhibits, Walmer Castle also boasts 3.25ha (8 acres) of beautiful gardens. The gardens feature a range of plants and flowers, including a variety of roses, and is divided into different sections, each with its own unique character and style.
Visiting Walmer Castle
Walmer Castle is a pleasant half-hour-walk south of Deal Castle and many people visit both castles on the same day.
Visitor facilities include a gift shop and a couple of places to enjoy a drink and a light snack. These include the Lord Warden's Tea Room, which serves afternoon tea and meals made with locally-sourced ingredients and the Glasshouse Café where you can enjoy coffee and a light meal overlooking the gardens.
Ample car parking is available and parking is free for English Heritage members.
Allow around two hours for your visit.
Free entry to Walmer Castle with the English Heritage Overseas Visitors Pass
The English Heritage Overseas Visitors Pass gives you free entry to Walmer Castle and over 100 other historic buildings and monuments in England.
We may earn a small commission if you purchase an English Heritage Overseas Visitors Pass after clicking this link.