Regular train services connect Eastbourne with other towns and cities along the south coast including direct services to Brighton, Hastings and Ashford International. All trains serving Eastbourne railway station are operated by Southern.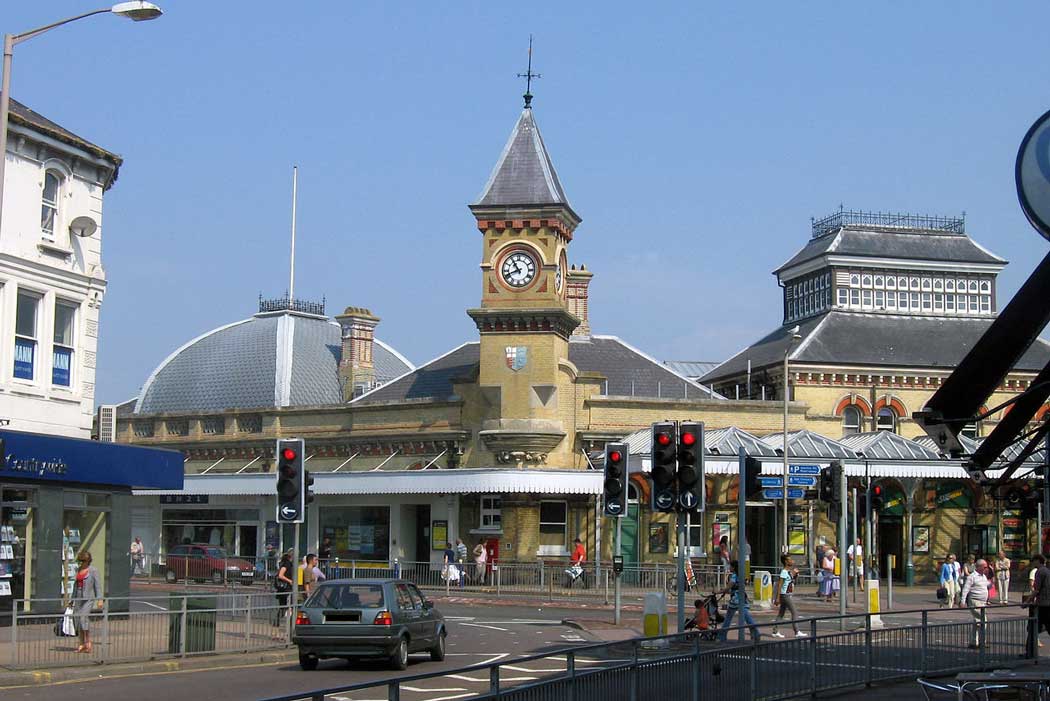 There are two trains per hour connecting Eastbourne with London Victoria. Most trains stop at Gatwick Airport en route to London.
From Eastbourne, there also an hourly train to Ashford International, two trains per hour to Brighton and four trains per hour to Hastings.
Check trains to and from Eastbourne
Check prices and availability for rail tickets to and from Eastbourne. Tickets are issued by Omio as a mobile ticket that you can show on your mobile phone.
We may earn a small commission if you purchase a coach or rail ticket after clicking this link.
Eastbourne's train station is at the western end of the town centre near the intersection of Ashford, Gildredge and Terminus Roads.