Glastonbury Tor is a hill within walking distance from Glastonbury's town centre. It is steeped in legend with links to Celtic mythology and the myths surrounding King Arthur and the Holy Grail.
The Saxon and early medieval periods saw the construction of buildings on the summit of the tor, which are believed to have been used for religious purposes. The original wooden church was destroyed by an earthquake in 1275 and in the 14th century it was replaced with the stone Church of St Michael and the ruins of this church remain today.
The hill is noted for its lynchets (terraces); however, their origins are unknown and experts have not been able to confirm whether these are artificial or natural formations. Some theories suggest that these lynchets are Iron Age fortifications while others suggest that they were created for agricultural purposes or as a spiral walkway for pilgrims to reach the summit.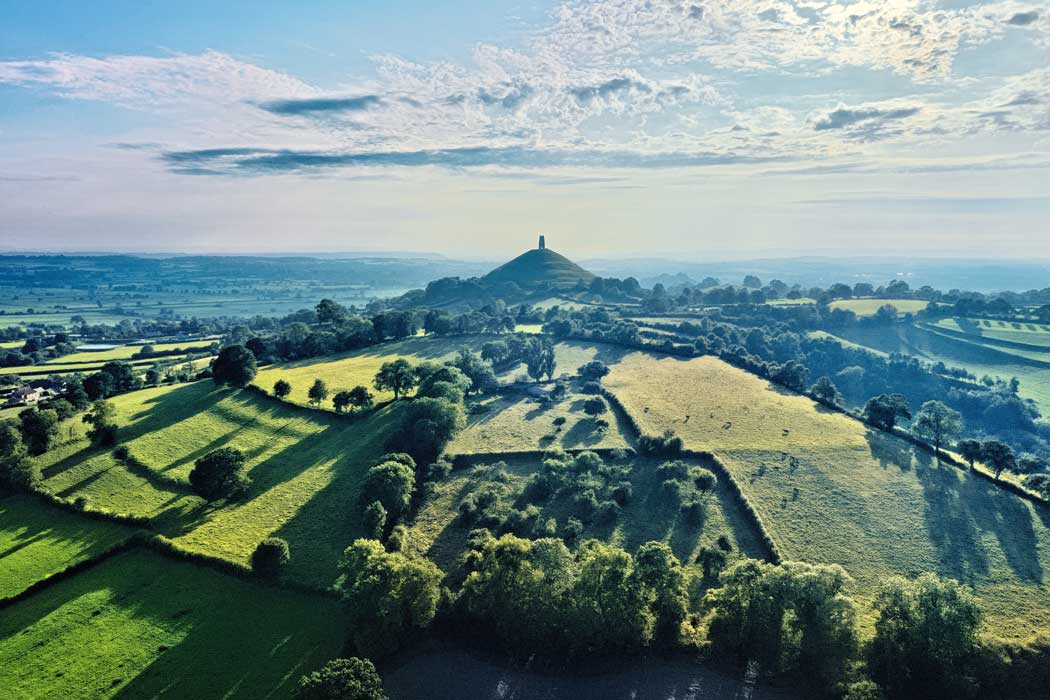 What to see at Glastonbury Tor
The 158m- (518 ft)-high hill offers panoramic views of Glastonbury, Street and the surrounding Somerset countryside. From the summit, you can see Cadbury Castle, Cheddar Gorge, Taunton, and on a clear day, you can see as far as the coast.
Apart from the view, the main attraction of Glastonbury Tor is the ruin of the bell tower of the 14th-century St Michael's Church.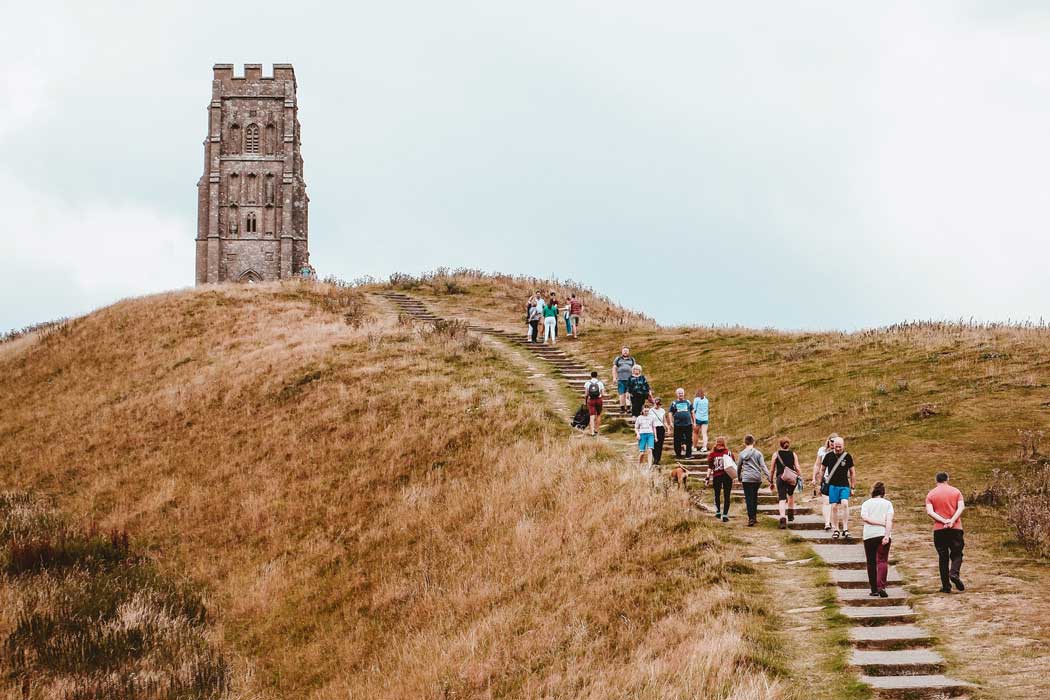 Visiting Glastonbury Tor
Glastonbury Tor is just a short walk from Glastonbury town centre and there are several paths to the summit.
Most people follow the path that leaves from Wellhouse Lane near the Chalice Well, which has the gentlest incline. The path from Stone Down Lane is a shorter walk but it is much steeper and many visitors return back to Glastonbury along this route. It takes 15–20 minutes to walk up to the summit and a little less to come back down again.
The main route leaves from the bottom of Wellhouse Lane (the footpath joins Wellhouse Lane before you get to the White Spring).
Glastonbury Tor is free to visit and is accessible 24 hours a day.
You should allow 1​​½–2 hours to visit Glastonbury Tor.