Great Chalfield Manor is a manor house just a short distance outside Bradford on Avon.
A moated manor house was built here in the 15th century for Thomas Tropenell, a wealthy clothier, who also build the adjoining parish church. It underwent a major renovation during the 19th century and in 1943, the property came under the control of the National Trust.
The gardens are Grade II-listed and both the house and the barn are Grade I-listed.
Great Chalfield Manor has been used as a film location for a number of films and television series including Wives and Daughters (1999), The Other Boleyn Girl (2008), Tess of the d'Urbervilles (2008) and Wolf Hall (2014). It was also used as Killewarran House in Poldark (2015).
What to see at Great Chalfield Manor
It is only possible to see inside the manor house by guided tour and tours only take you to the unoccupied parts of the house, as it is still lived in.
There are beautifully kept gardens, which are laid out in the Arts and Crafts style with topiary houses, a pond and a rose garden.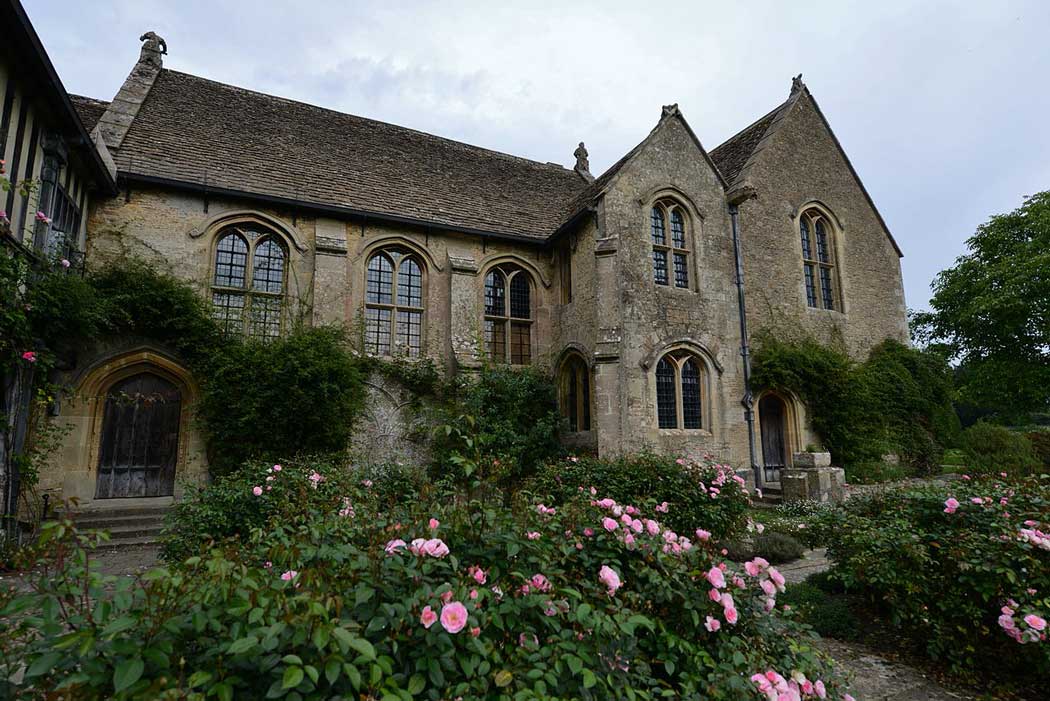 Visiting Great Chalfield Manor
Great Chalfield Manor is located around 5km (3 miles) northeast of Bradford on Avon. It is around a 10-minute drive or you can walk there in around an hour. Unfortunately, it is not served by public transport.
It is around 2.5km (1½ miles) north of the Courts Garden, which is around a half-hour walk from here.
The house and gardens are open from April until October.
Guided tours of the house are highly recommended as they provide a wonderful historical background and they're the only option if you want to go inside the house. The 45-minute tours run Tuesday to Thursday at 11am, noon, 2pm, 3pm and 4pm and at 2pm, 3pm and 4pm on Sundays.
Photography is not allowed inside the house but you can take photos in the garden.
There is no cafe or tea room on-site, however, there is a spot where you can make your own tea and coffee for £1.50 including a little packet of biscuits. It is in a rural location with nothing else in the immediate area and the closest places to eat and drink are around a half-hour walk away.
Most people spend a little over an hour visiting the property including the 45-minute guided tour plus some time wandering around the gardens.