The Courts Garden is a Grade II-listed country garden just a few kilometres outside Bradford on Avon. It is a lovely spot that doesn't get too many visitors.
What to see at the Courts Garden
The Courts Garden is a delightful English country garden that is styled into individual 'rooms' each with its own unique design. The gardens are well presented an include water gardens, shaped topiary and lots of little hideaways.
The Orchard Room near the arboretum has an exhibition about the gardens and the mill that once occupied the site.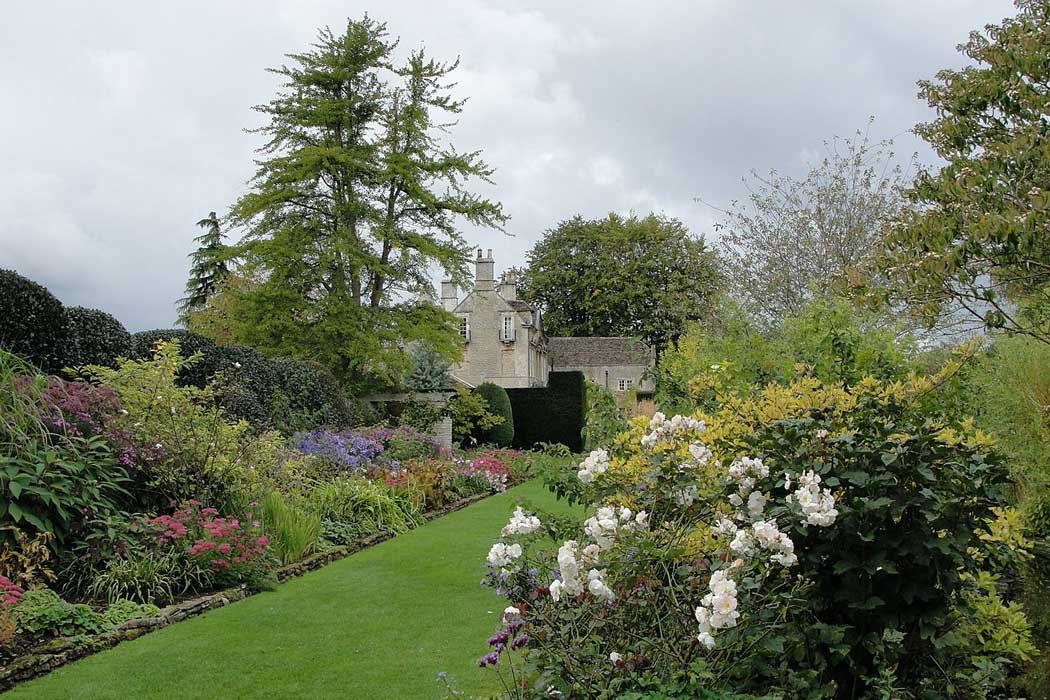 Visiting the Courts Garden
It is located in the village of Holt, which is 4km (2½ miles) east of Bradford on Avon.
Holt is around a five-minute drive from the centre of Bradford on Avon or you could walk there in around 50 minutes. Although buses stop in Holt en route between Trowbridge and Melksham, they are infrequent and there are no direct buses to Bradford on Avon.
The National Trust are great at having low-key signage that doesn't detract from the local environment. However, this can make the gardens difficult to find. If you're having trouble finding the place, look for the village hall and then cross the road.
It is open from February to October. It is only open on weekends in February and it's closed on Wednesdays throughout the year.
The admission fee is quite expensive for a relatively small property. But it is well worth the visit for National Trust members (who get free entry) who are in the area.
There is a small gift shop as well as the Rose Garden tea room, which serves tea, coffee and cakes.
Although some visitors do spend a couple of hours here, the gardens are compact and it is entirely plausible to be in and out within an hour including time for tea and scones.