The Great Victoria Hotel is a centrally located accommodation option in a grand Victorian-era building in the heart of Bradford.
Although the hotel is trying to position itself as an upmarket accommodation choice, the interior decor is a mish-mash of different styles that can come across looking a little cheap.
The 70 spacious guest rooms all have comfortable beds, a flat-screen television, tea and coffee making facilities and an en suite bathroom.
It gets mixed reviews with some guests saying that it is poorly maintained and others saying that it is an elegant accommodation option. I guess it just comes down to the luck of which room you end up staying in.
The Avenue Restaurant is a nice spot for a meal and the adjoining bar is a relaxing spot for a drink. Afternoon tea is served here daily between noon and 5pm.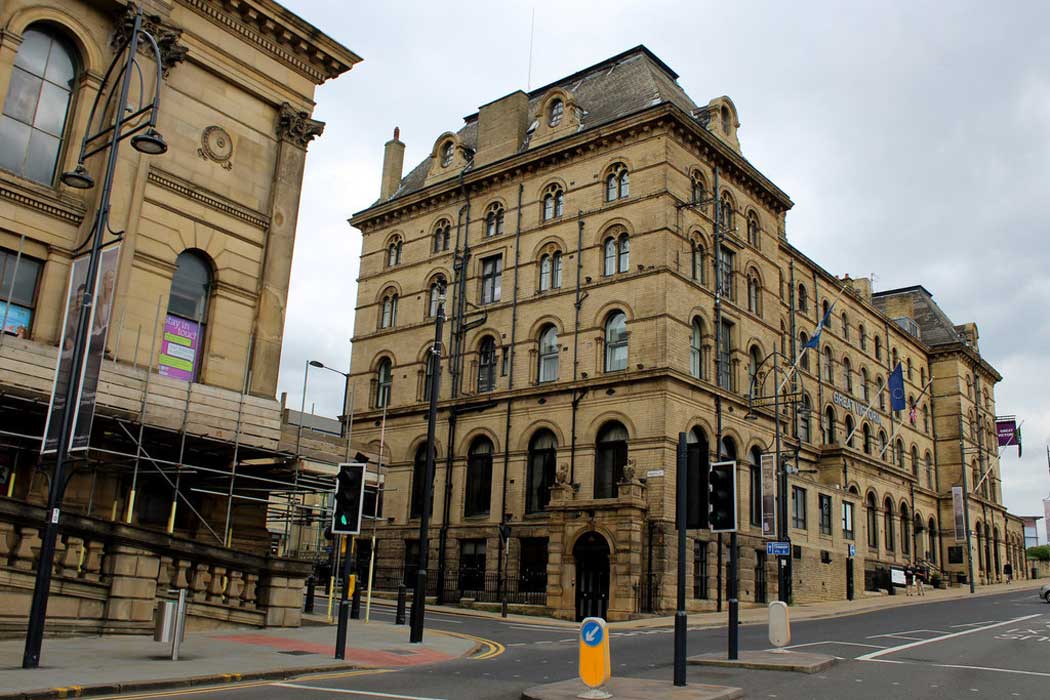 The hotel has a very central location in Bradford's city cent
re. Although it is not the most attractive part of the city centre, it is only a two-minute walk to Centenary Square, where you can find the Bradford Police Museum and both Bradford Cathedral and the National Science and Media Museum are a seven-minute walk from the hotel.
It is the perfect location if you're travelling by coach or train as it is just a one-minute walk to Bradford Interchange station.
Check prices and availability for the Great Victoria Hotel
Check prices and availability on hotels.com for the Great Victoria Hotel in Bradford, West Yorkshire.
We may earn a small commission if you book your hotel after clicking this link.