The Guild Chapel of the Holy Cross is a 13th-century chapel opposite Shakespeare's New Place in Stratford-upon-Avon. The chapel is best known for its medieval wall paintings and for its connection with Shakespeare's family.
It was founded in 1269 by the Guild of the Holy Cross, a medieval religious foundation that was a powerful force in Stratford at the time. Members of the guild benefited from a number of services including a hospital and a school.
Its wall paintings were paid for by Hugh Clopton, whom later sold New Place to William Shakespeare. However, the paintings were painted over by John Shakespeare (William's father) less than 70 years later under the direction of Elizabeth I's 1559 Royal Injunction that demanded the "removal of all signs of superstition and idolatry from places of worship".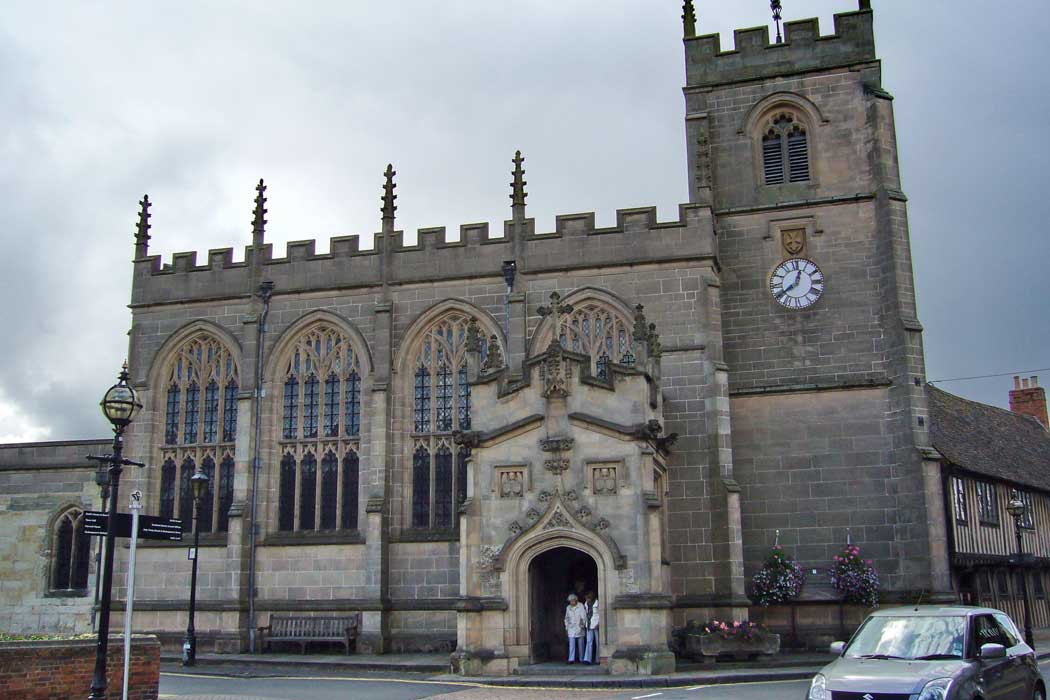 What to see at Guild Chapel
The Guild Chapel features rare medieval wall paintings that depict the afterlife. Most of this type of painting was destroyed during the Reformation, and in 1563 John Shakespeare (William's dad) painted over the chapel's paintings but in this instance, the paintings were not destroyed and the limewash that he used has actually helped to preserve them.
The restoration of the wall paintings is an ongoing process but enough has already been restored to give you an idea of what it would have looked like in the 16th century.
It is one of Stratford's most iconic buildings, yet it is also one of the town's least-visited attractions.
Visiting Guild Chapel
The Guild Chapel is right across the street from Shakespeare's New Place and next door to his old school at the southern edge of Stratford's town centre. Most points of interest in Stratford-upon-Avon are no more than a 7–8-minute walk from here.
It is open daily and is free to visit.
Although the wall paintings are historically significant, it is not a large chapel and a visit shouldn't take much longer than 15–20 minutes.