Hardcastle Crags is a wooded valley in the Pennine Hills around 3.2km (2 miles) north of Hebden Bridge. The valley is home to the 19th-century Gibson Mill, which produced cotton during the Industrial Revolution.
The site is off-the-grid with no mains power, water or sewage connections and all visitor facilities are powered by renewable energy harnessed from solar panels and from water turbines on the nearby river.
What to see at Hardcastle Crags and Gibson Mill
Hardcastle Crags and Gibson Mill are managed by the National Trust, which maintains the mill and the walking trails.
Hardcastle Crags
Hardcastle Crags is comprised of almost 162ha (400 acres) of woodland and 24km (15 miles) of footpaths and many of these pass by tranquil streams and waterfalls.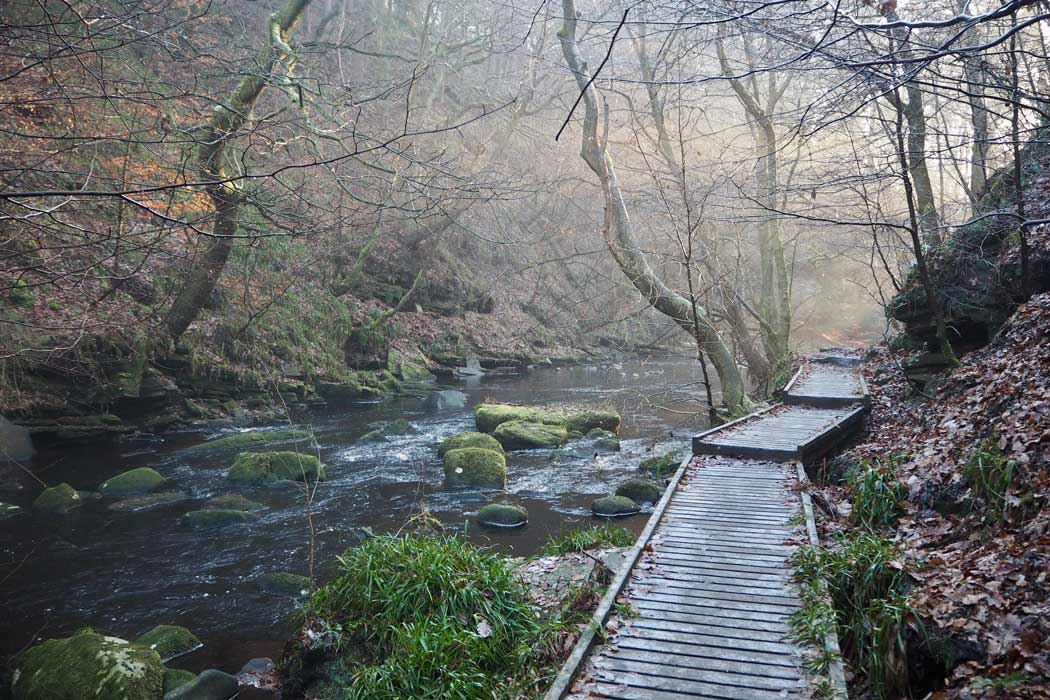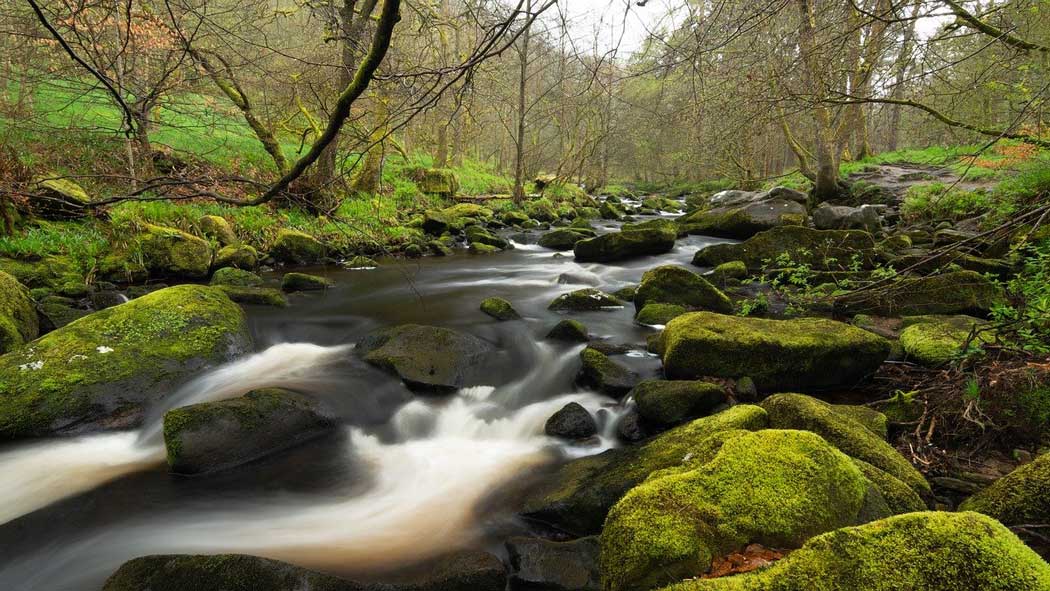 Gibson Mill
Gibson Mill is a cotton mill dating back to the 19th-century. The mill was one of the first water-powered mills built at the beginning of the Industrial Revolution. The mill was reopened to the public in 2005 and includes an exhibition about the mill and the people who worked there.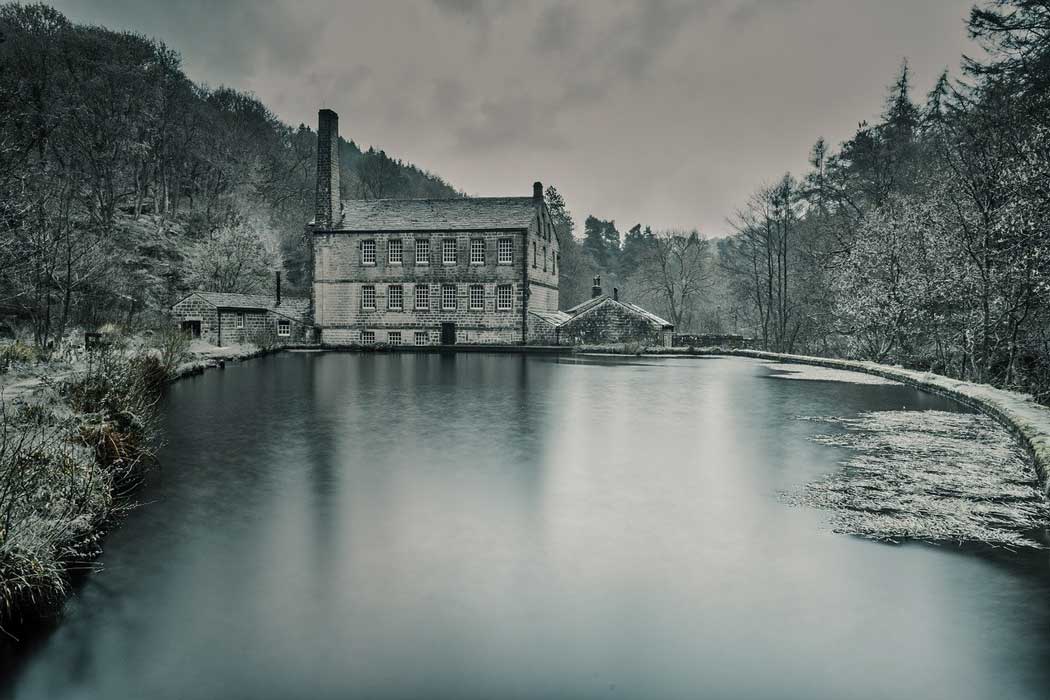 Visiting Hardcastle Crags and Gibson Mill
The main entrance to Hardcastle Crags is around a half-hour walk north of the town centre, although it is a further 20-minute walk to Gibson Mill.
If you're driving, it is around a 20-minute walk to Gibson Mill from the Midgehole Road car park but less than half that if you park at the Clough Hole car park.
Admission to the site is free of charge but car parking costs £5 and is payable by coin only.
You can enjoy tea, coffee and light snacks from the Weaving Shed Cafe and this is complemented by a pizza van during busy periods.