Hebden Bridge is on the Calder Valley line, which links Leeds with Manchester Victoria and Blackpool. This is the less direct, but more scenic, of the two railway lines linking Leeds and Manchester.
Despite being the slower of the two lines linking Leeds and Manchester, it has regular services with trains running every 20 minutes in each direction. From here, it takes 11 minutes to get to Halifax, 23 minutes to get to Bradford, 50 minutes to Leeds and it is 40 minutes from Manchester.
The station also has an hourly service to Blackpool, running via Blackburn and Preston.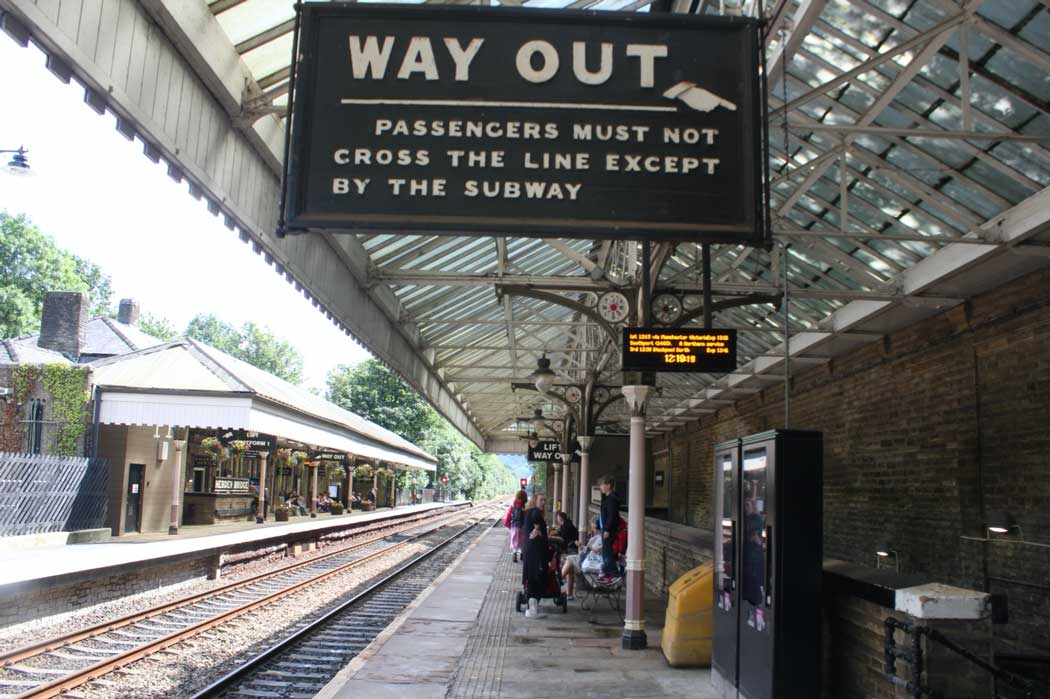 Hebden Bridge railway station has step-free access to both platforms and facilities that include a ticket office, toilets and a small coffee shop.
The station is on the southern side of the River Calder, around a 5–10-minute walk from the town centre.
Check trains to and from Hebden Bridge
Check prices and availability for rail tickets to and from Hebden Bridge. Tickets are issued by Omio as a mobile ticket that you can show on your mobile phone.
We may earn a small commission if you purchase a coach or rail ticket after clicking this link.