The Helicopter Museum in Weston-super-Mare is home to over 80 helicopters and autogyros and it is the world's largest museum devoted solely to helicopters.
Like many British museums, it started out as a personal collection and grew from there. The museum's origins date from 1958 when historian Elfan ap Rees started to build a collection of helicopter artefacts, although he did not acquire his first complete helicopter until 1969 and the museum did not open to the public until 1978.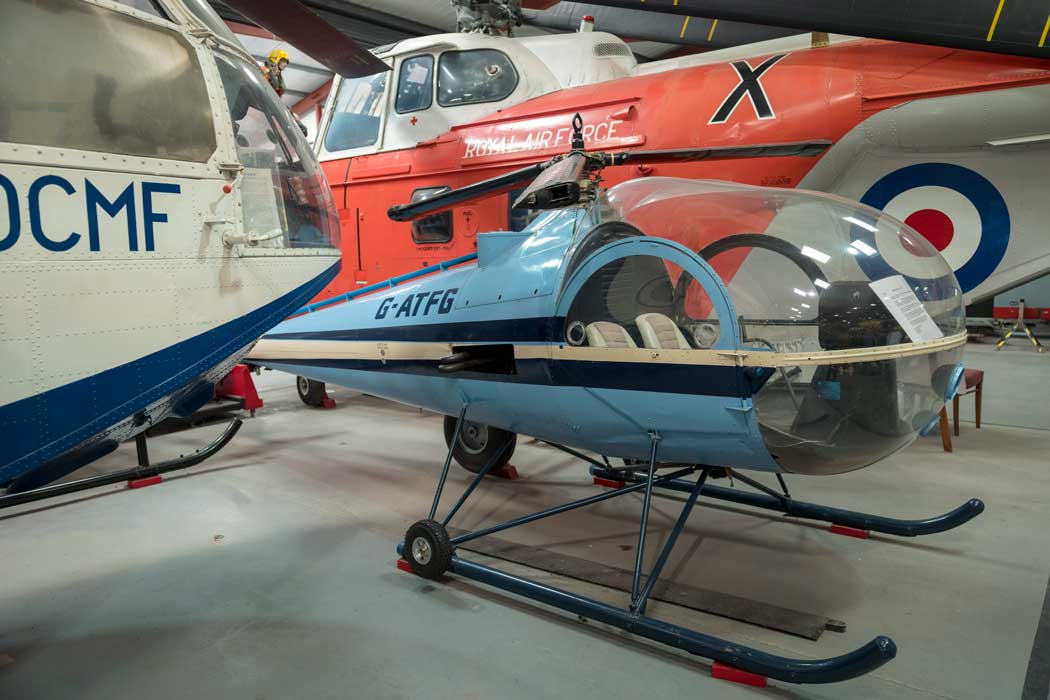 What to see at the Helicopter Museum
The museum is home to over 80 helicopters, which include both civilian and military craft and the collection includes many prototypes and several of the museum's helicopters are the only example of the craft in the country.
The collection includes two of the Queen's Royal Flight helicopters, the Westland Lynx G-LYNX, which has held the helicopter speed record since 1986, the first Aerospatiale Dauphin, which holds the London–Paris speed record, and the actual Mi8 helicopter from the 2021 Marvel film Black Widow.
The museum also hosts a programme of regular open cockpit days when visitors are able to sit inside a helicopter and have the controls explained by a guide. Open cockpit days are generally held between June and October with most open cockpit days occurring in August.
Visiting the Helicopter Museum
The Helicopter Museum is located at the former Weston-super-Mare Airport, which is around 4km (2½ miles) east of the town centre. There is not a lot in the immediate area, although it is only a short walk from the Travelodge hotel and Weston Milton railway station is around a 20-minute walk from here.
It is around a one-hour walk (or a seven-minute drive) from the town centre or you can get here by taking bus routes 51, 126 or 134.
The museum is open from Wednesday to Sunday. The admission price is rather high, however, the collection is unrivalled and your entry ticket lets you make return visits for 12 months.
There is a small cafe on-site and there is a pub (Landing Light) around a six-minute walk from the museum.
There is quite a lot to see here and you can easily spend a few hours in the museum.
If you enjoyed visiting the Helicopter Museum, you may also want to visit Aerospace Bristol, the Boscombe Down Aviation Collection, the Royal Air Force Museum and the Yorkshire Air Museum.