The Grand Pier is a pleasure pier on a sandy beach in the centre of Weston-super-Mare.
The pier opened in 1904 and originally had a 2000-seat theatre at the end, which was used to host ballet, plays and opera; however, this burnt down in 1930 and was replaced by an undercover funfair.
The pier changed ownership in February 2008 and immediately underwent a multi-million-pound restoration, and unfortunately, a major fire destroyed the pavilion only a few months later. A new £39,000,000 pavilion was constructed shortly afterwards, re-opening in October 2010.
The Grand Pier has featured in the 1992 film The Remains of the Day as well as the 2017 television series Bliss.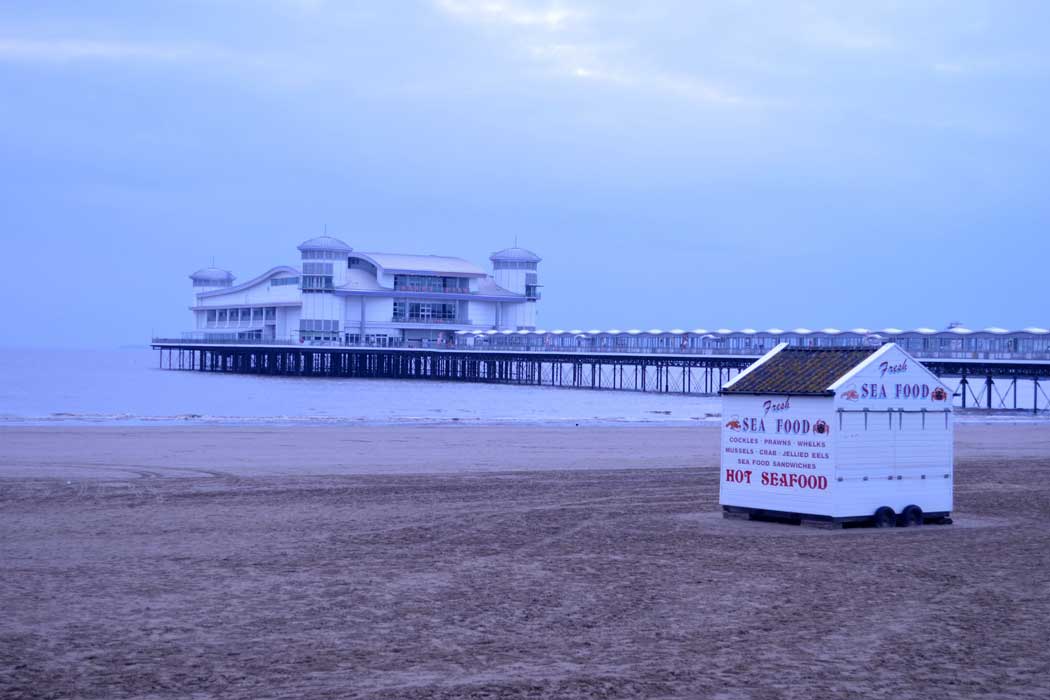 What to see at the Grand Pier
The 366m- (1,201 ft)-long pier has been a Grade II listed building since 1983 and it features a pavilion with a funfair as well as several places to eat and drink.
The pavilion at the end of the pier is home to an indoor funfair that includes several rides, a laser maze and the House of Horrors ghost train. Rides include the Robo-Coaster (which they boast as being 'Britain's smallest ever rollercoaster'), a freefall ride and the Sidewinder pendulum ride. There is also a large amusement arcade with over 500 games plus the Museum of Memories, which has thousands of items on display highlighting popular culture throughout the 20th century with exhibits about food, toys and television programmes.
Visiting the Grand Pier
The Grand Pier is on a sandy beach close to the town centre of Weston-super-Mare. Most points of interest in Weston are not much more than a 10-minute walk from the pier and it is a seven-minute walk to the Weston Museum, a nine-minute walk to the Lambretta Museum and a 12-minute walk to the railway station.
Admission is £1 per person with free entry for children in pushchairs and for people attending a private function or ticketed event. Unlimited ride wristbands include the £1 admission fee.
Rides come at an additional cost and it is better value if you buy an unlimited ride wristband for £17.50 if you are taller than 1.2m (3 ft 11 in) or £9.50 if you are shorter. The price difference is primarily because many rides require that you are taller than 1.2m (3 ft 11 in) so people with the cheaper pass do not have access to as many rides.
In addition to the height requirements, many rides also require that you weigh no more than 113kg (18 stone).
There are several eating and drinking options on the Grand Pier including the Boardwalk Cafe and Tiffany's restaurant. The food choices are mostly lowbrow options such as doughnuts, burgers and fish and chips; although, you can also enjoy a reasonably priced afternoon tea.