This Hilton Garden Inn is handy if you're visiting Manchester for a match at the Old Trafford cricket ground. It is so close to the action that you can watch a cricket match from your balcony.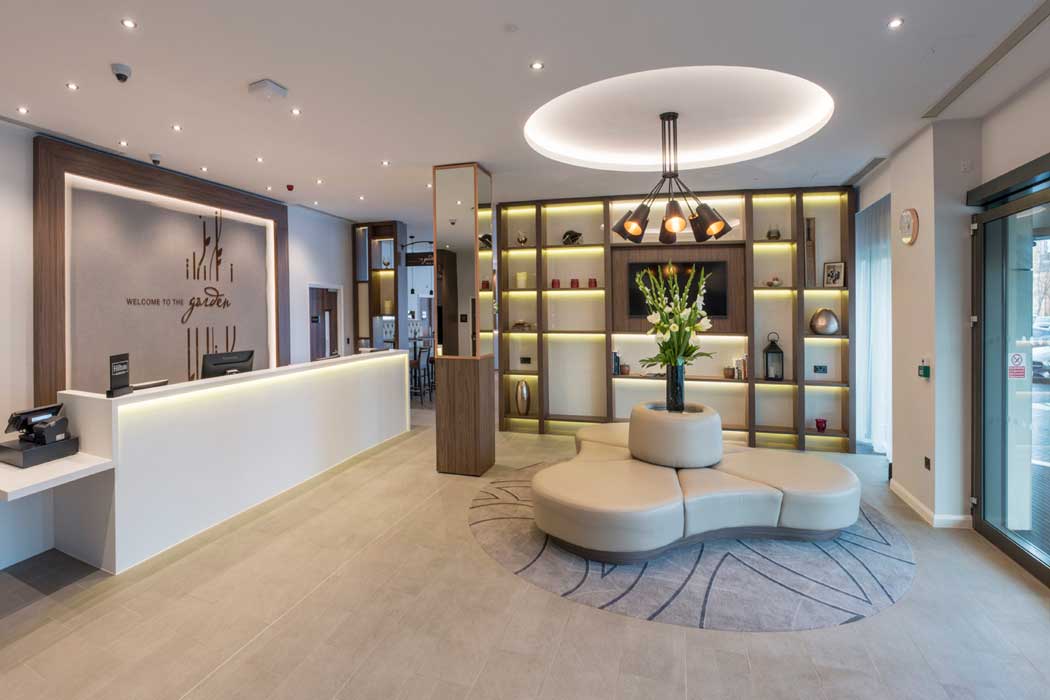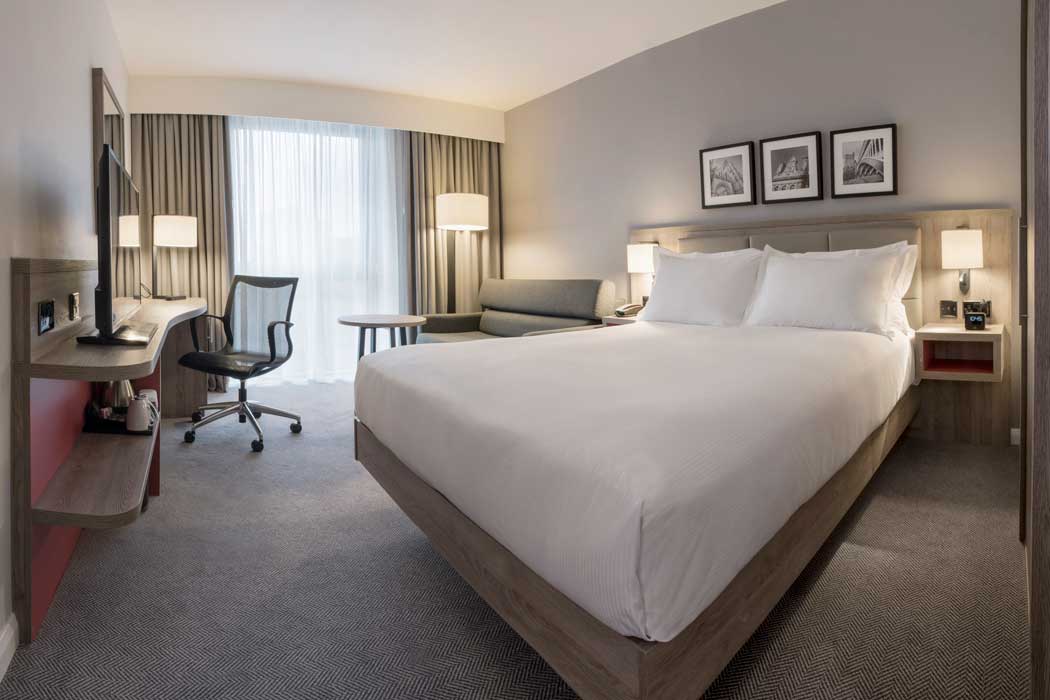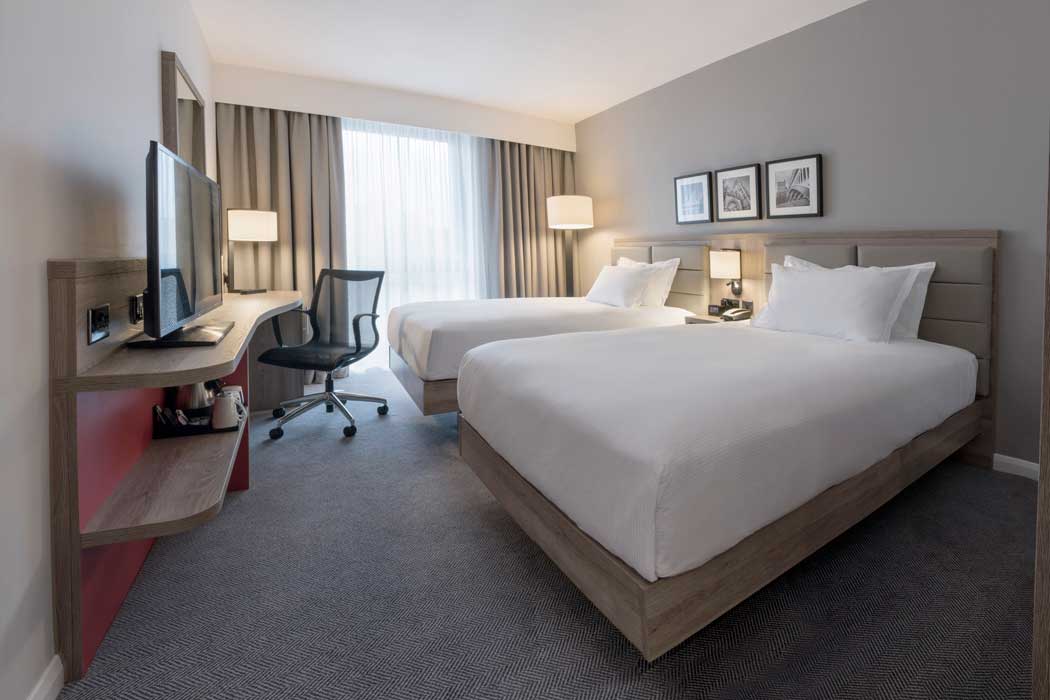 The hotel has 85 rooms facing the pitch, most with balconies. All rooms have comfortable beds, 40-inch flat-screen televisions, a work desk with an ergonomic chair, tea and coffee making facilities, a mini-fridge and en-suite bathrooms. All rooms have free Wi-Fi wireless internet access. There are eight wheelchair-accessible bedrooms in the hotel.
The Garden Grille and Bar has a basic menu with burgers and pizza and there is a breakfast buffet with a self-service waffle machine. There is also a branch of Caffe Nero next to the reception area. The hotel has a laundry room on the first floor with free washing and drying machines and there is also has a fitness centre.
This hotel is a top choice if you're a cricket fan visiting on a match day as the pitch-facing rooms (especially those with balconies) give you the best seat in the ground. Although prices go up on match days, you save by not needing to buy a ticket to see the game. It is much cheaper when there are no games on, and parking is free on non-match days making it a good option if you're driving.
The hotel is right next to the Emirates Old Trafford cricket ground and it is only a 10-minute walk to Old Trafford football stadium. It is only a five-minute walk to Old Trafford Metrolink tram stop which has trams into both Manchester Piccadilly and Manchester Victoria railway stations.
If you're coming by tram from the airport, get the tram to Cornbrook and then change for an Altrincham-bound tram and get off at Old Trafford. Although you would expect it to be quicker to change trams at Trafford Bar, the transfer is much easier (especially if you have a lot of luggage) if you go one stop further to Cornbrook.
Check prices and availability for Hilton Garden Inn Manchester Emirates Old Trafford
Check prices and availability on Expedia for the Hilton Garden Inn Manchester Emirates Old Trafford hotel in Manchester.
We may earn a small commission if you book your hotel after clicking this link.