The Holiday Inn Express Oxford Kassam Stadium hotel is a reasonably-priced hotel located near Kassam Stadium, 6.4km (4 miles) south of Oxford's city centre. Although free parking makes it a handy option for motorists, it suffers from poor public transport connections into central Oxford.
The Holiday Inn Express Oxford Kassam Stadium hotel has 162 guest bedrooms on four floors. Each room comes with a comfortable bed plus a sofa bed, a flatscreen television, a work desk, ironing facilities and tea and coffee making facilities.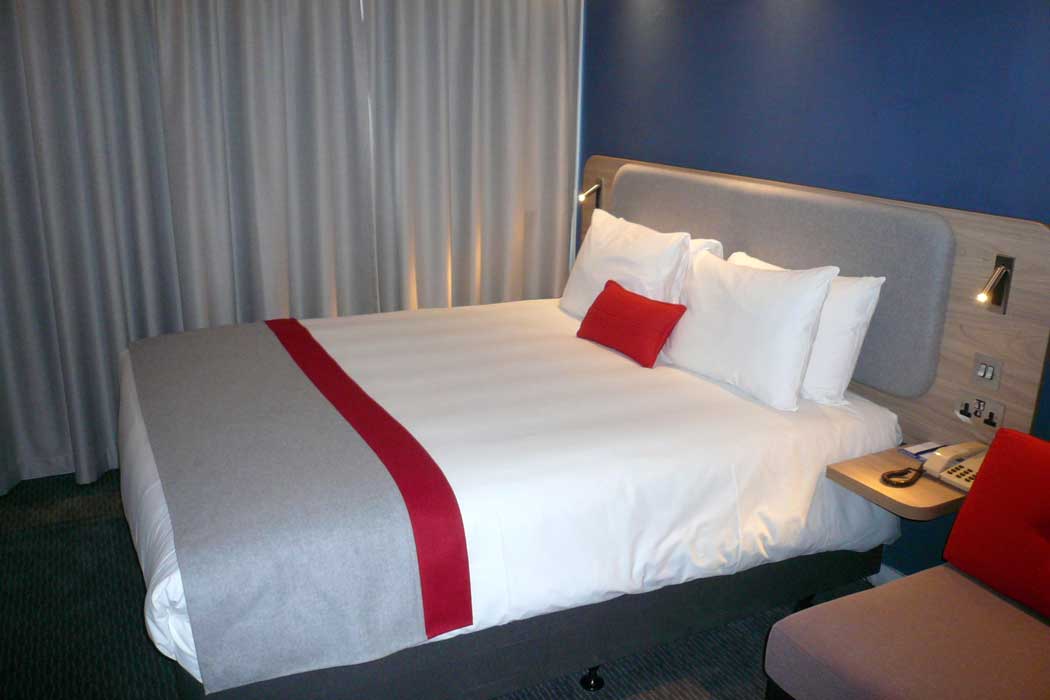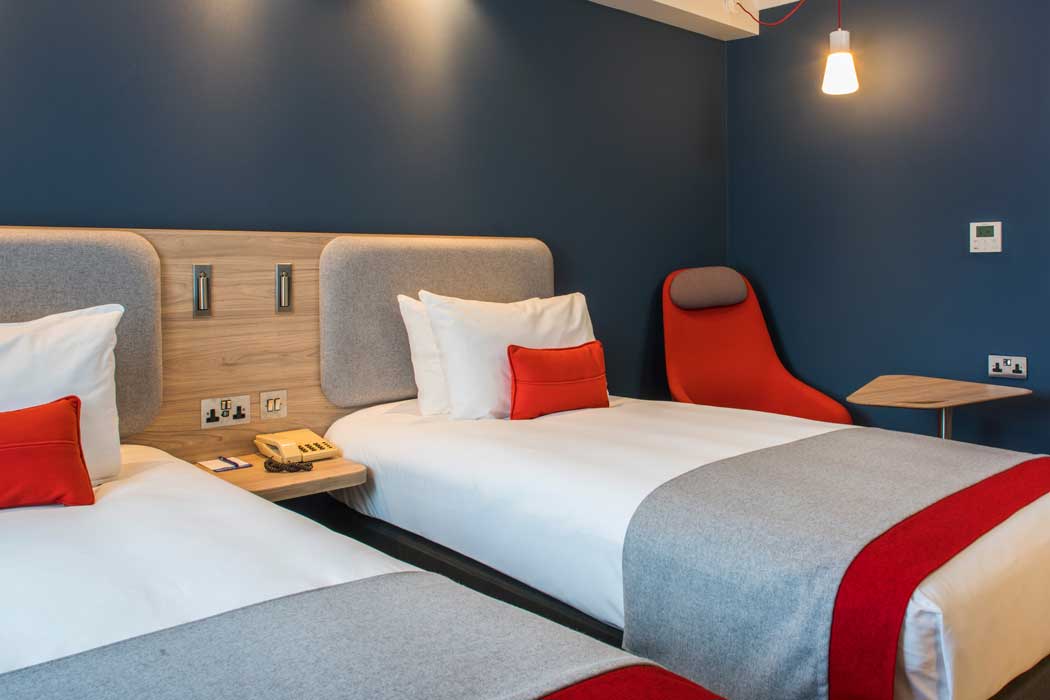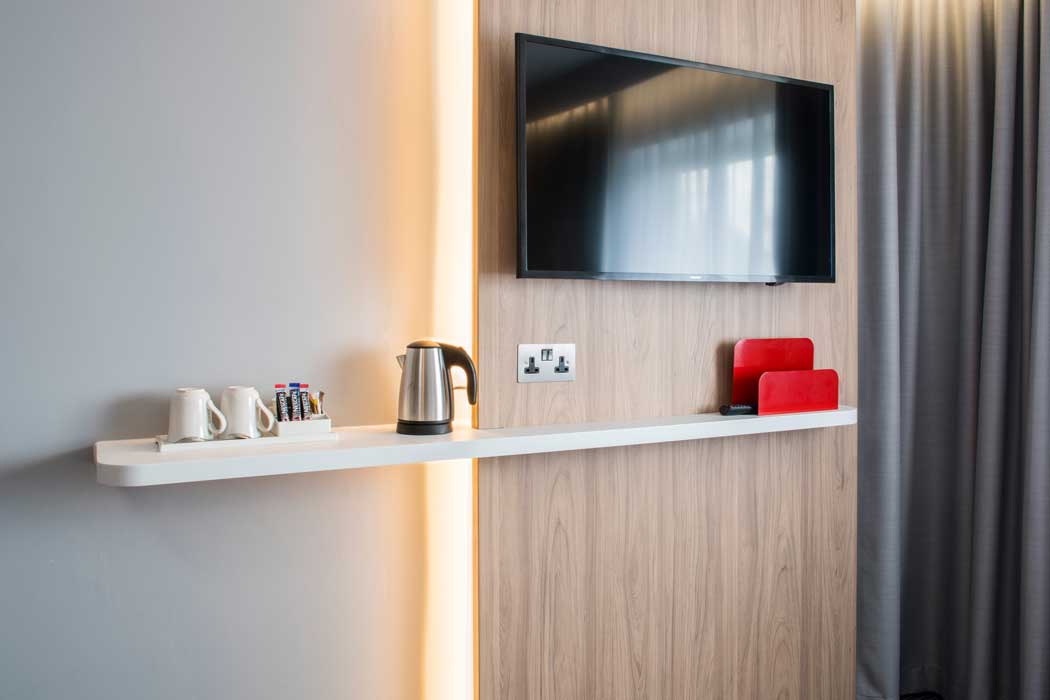 The hotel also has a lounge area adjacent to the ground floor reception area where breakfast is served each morning. Although a bar operates here in the evening it is not really a proper restaurant but guests can order food delivery from nearby restaurants to eat in this lounge area.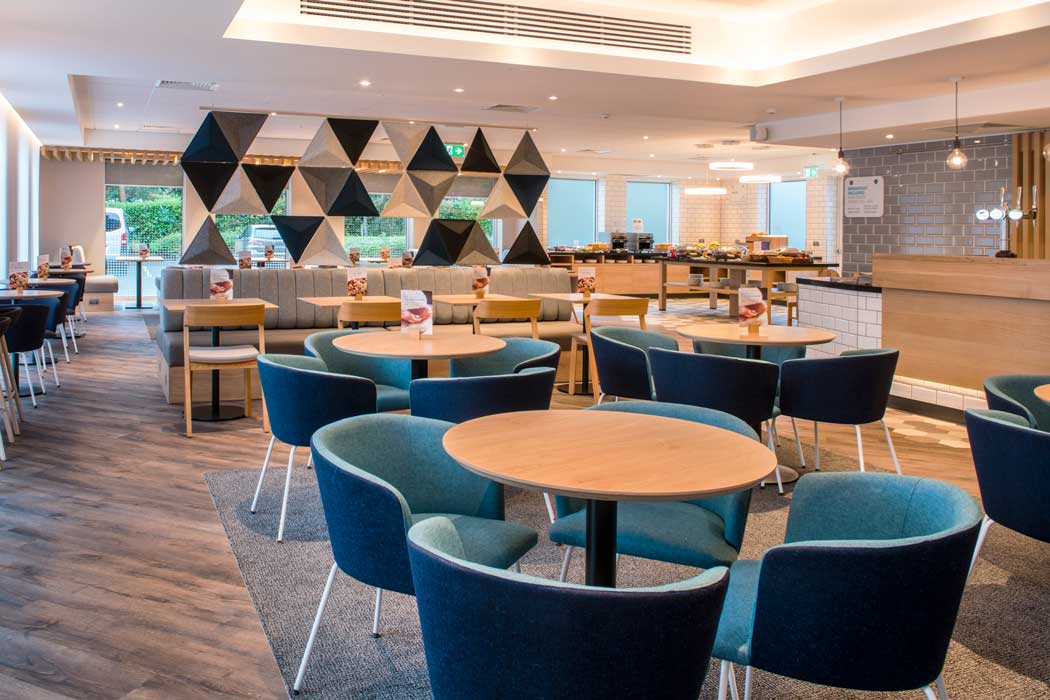 The standard room rate includes buffet breakfast as well as free parking and free Wi-Fi wireless internet access.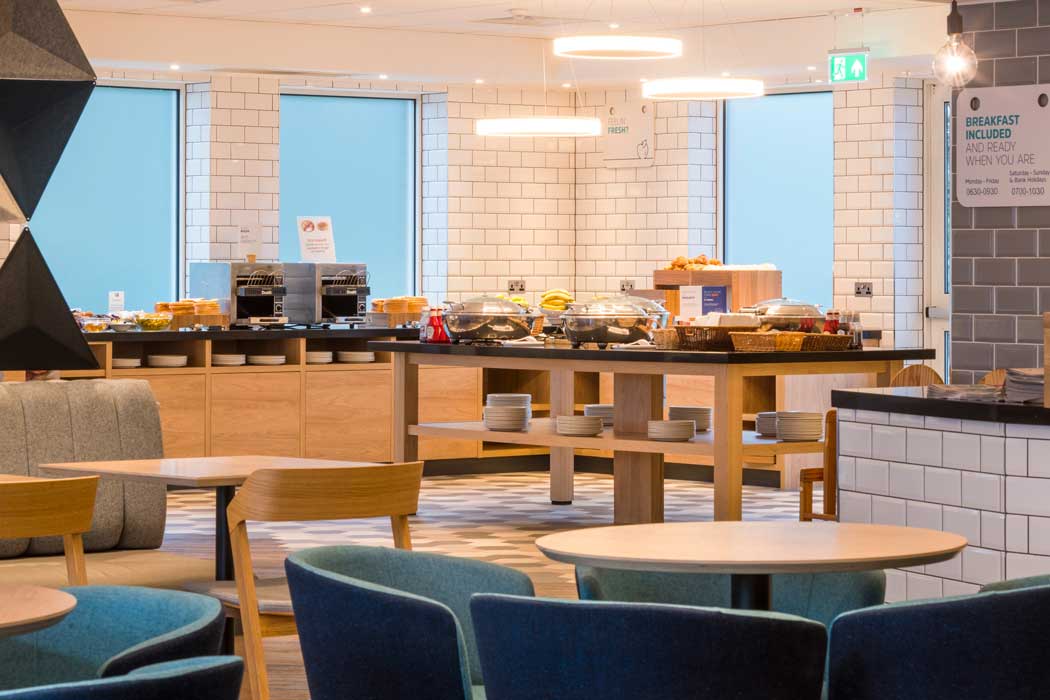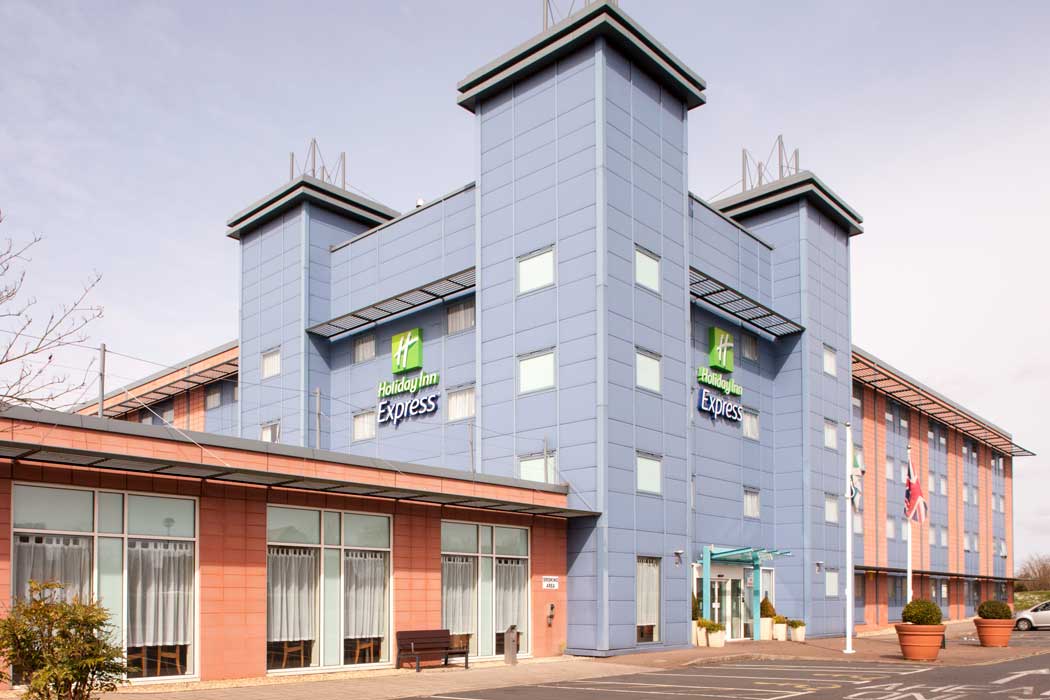 This hotel's main drawback is its location at the southern edge of Oxford. Although Oxford has several other hotels on the edge of town, most of these have excellent public transport connections and while this hotel does have a bus stop outside the front door (for the Oxford Bus Company's route 3A), it is only served by buses on Saturdays. On other days you have to walk 10–14 minutes to the Oxford Science Park to catch a bus into the city centre.
The hotel is close to Kassam Stadium and the Ozone Leisure Park which has a couple of restaurants plus a big multiplex cinema complex but there is little else in the immediate vicinity.
Like other Holiday Inn Express hotels, it is a clean modern hotel with a high standard of accommodation but without the extra amenities that you would find in a higher rated hotel. Holiday Inn Express hotels are usually slightly nicer than other hotels catering to the same market, such as ibis, Premier Inn and Travelodge, although Holiday Inn Express also tends to be more expensive than other hotels in the same category.
Check prices and availability for the Holiday Inn Express Oxford Kassam Stadium
Check prices and availability on hotels.com for the Holiday Inn Express Oxford Kassam Stadium hotel in Oxford, Oxfordshire.
We may earn a small commission if you book your hotel after clicking this link.