The Britannia Hollins Hall Hotel is a hotel with a golf course in the countryside north of Bradford. It is a very good value place to stay in comparison with similar grand country hotels.
Hollins Hall was previously a four-star hotel that was part of the Marriott chain and it was sold to the Britannia hotel group in 2018. Britannia has a reputation for buying up grand hotels and then neglecting them and running them into the ground. However, Britannia hotels are cheap and this hotel hasn't been run by Britannia long enough to have become too neglected so it should be a very good value accommodation option for at least the next few years.
The hotel rooms all have a desk, television, tea and coffee making facilities and an en suite bathroom. The interior decor is a little dated in comparison to similar hotels.
The hotel is set amongst 81ha (200 acres) of grounds, which include an 18-hole championship golf course as well as other leisure facilities including a swimming pool and a gym with a spa pool, steam room and sauna.
Hollins Hall Hotel also has two on-site restaurants plus two bars. These include the Drawing Room where you can enjoy a full-English breakfast and the Grill on the Hill bar.
Wi-Fi wireless internet access is free in public areas and in the rooms guests get two 20-minute free Wi-Fi sessions per day, or you can pay £7 for 24 hours unlimited access.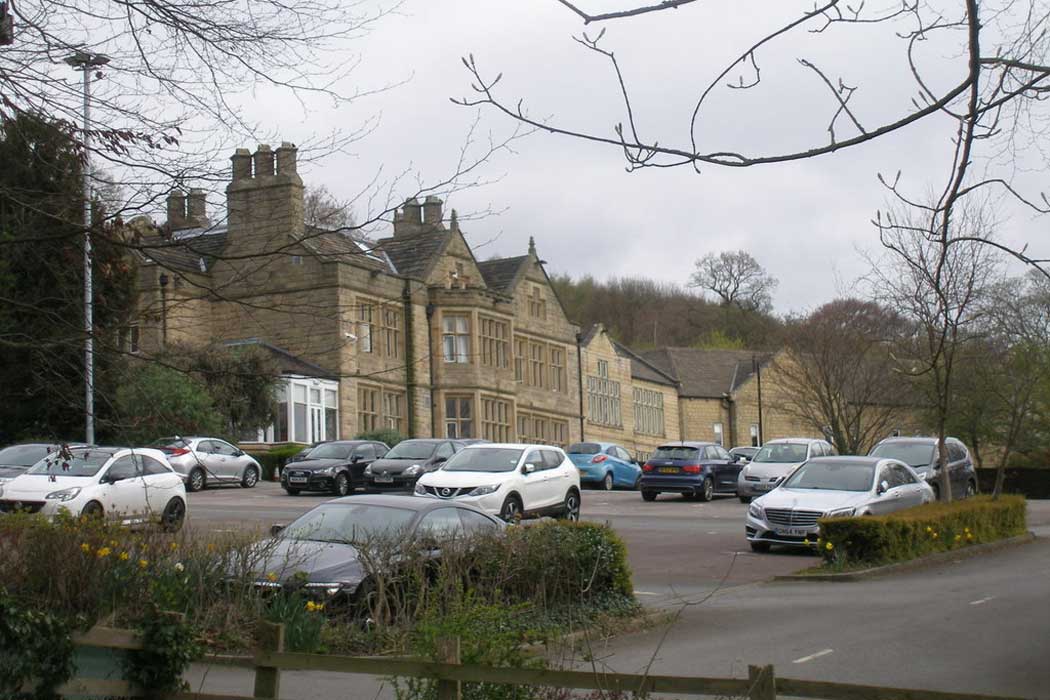 The hotel is located in a small patch of countryside wedged between Baildon and Guiseley. It is around 5.5km (3½ miles) north of
Saltaire
, 11.25km (7 miles) north of
Bradford
and 7.5km (4¾ miles) west of
Leeds Bradford Airport
.
The A3 Flyer bus route stops on the A6038 outside the hotel with hourly services to Bradford, Shipley and Leeds Bradford Airport. However, the hotel's location away from the city centre means that it is best suited if you're driving. Bradford city centre is a 20-minute drive from the hotel and you can drive to Saltaire in 10 minutes and Leeds Bradford Airport in 15 minutes. The hotel has plenty of free car parking.
Check prices and availability for Hollins Hall Hotel
Check prices and availability for Britannia Hollins Hall Hotel near Bradford, West Yorkshire.
We may earn a small commission if you book your hotel after clicking this link.