The 800-year-old Holy Trinity Church in Stratford-upon-Avon is where William Shakespeare was baptised, where he worshipped and it is where he is buried.
The church, which is formally known as the Collegiate Church of the Holy and Undivided Trinity, Stratford-upon-Avon but more often referred to simply as Shakespeare's Church, is a popular stop on Stratford's Shakespeare trail. More than 300,000 people visit each year and it has been described as England's most visited parish church.
William Shakespeare is believed to have visited the church on a weekly basis throughout his childhood and after he returned from London to live at New Place.
It still operates as a parish church serving a parish of 17,000 people, although its Shakespeare connection means that it is also increasingly becoming a popular tourist sight.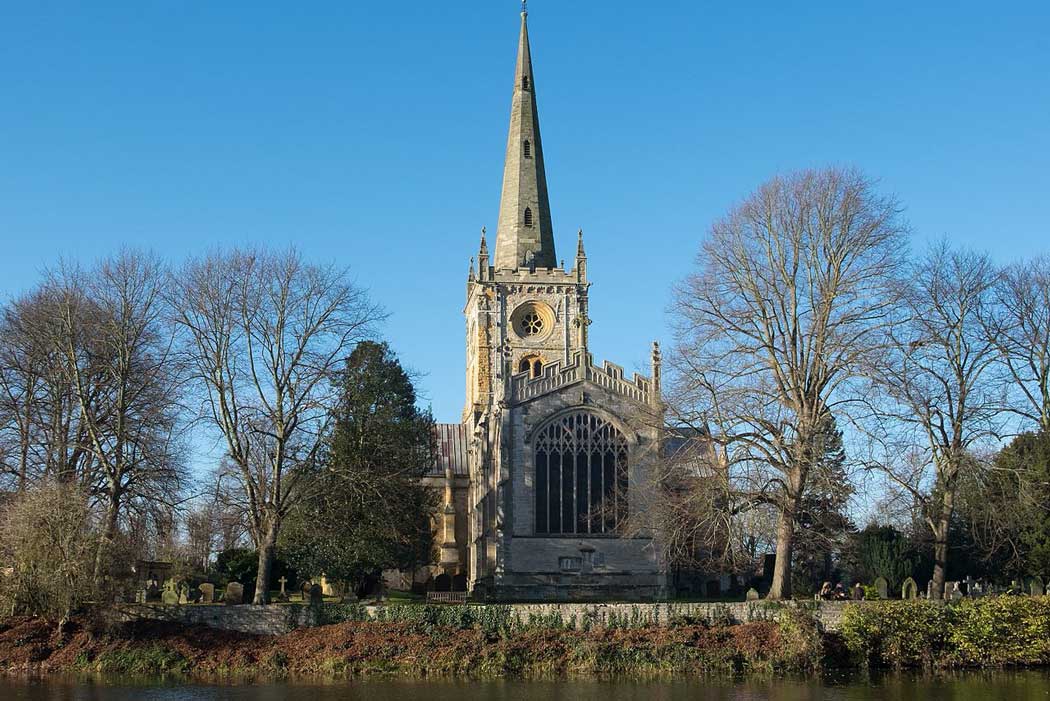 What to see at the Holy Trinity Church
The Holy Trinity Church is a Grade I-listed building that is worth a visit even without the Shakespeare connection. The church was built on the site of a Saxon monastery in 1210, making it the oldest building in Stratford, although it was largely rebuilt between 1465 and 1491.
The church features several interesting points of interest including a 14th-century sanctuary knocker, 26 15th-century misericord seats in the chancel and several stained glass windows including the American window in St Peter's Chapel, which was added in 1896. The church also has a large pipe organ that was built in 1841 by William Hill (the organ builder, not the bookmaker).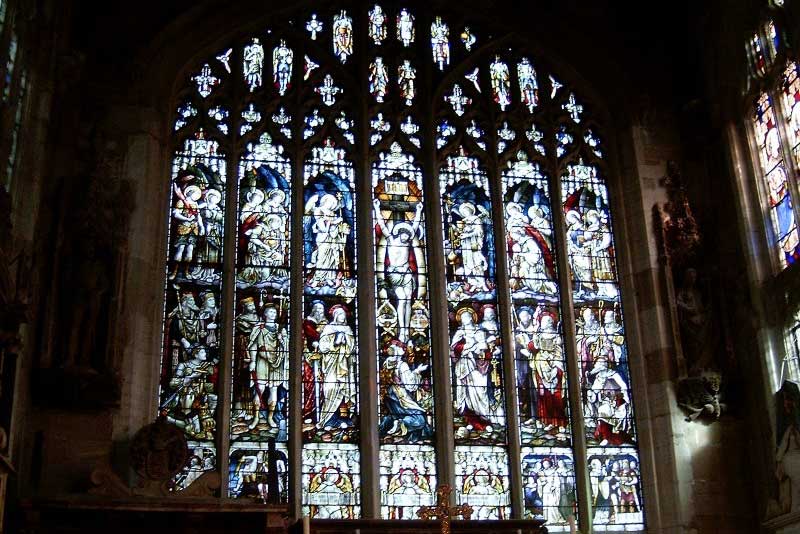 William Shakespeare is buried in the church's 15th-century chancel and visitors to the church can see Shakespeare's funerary monument and his grave.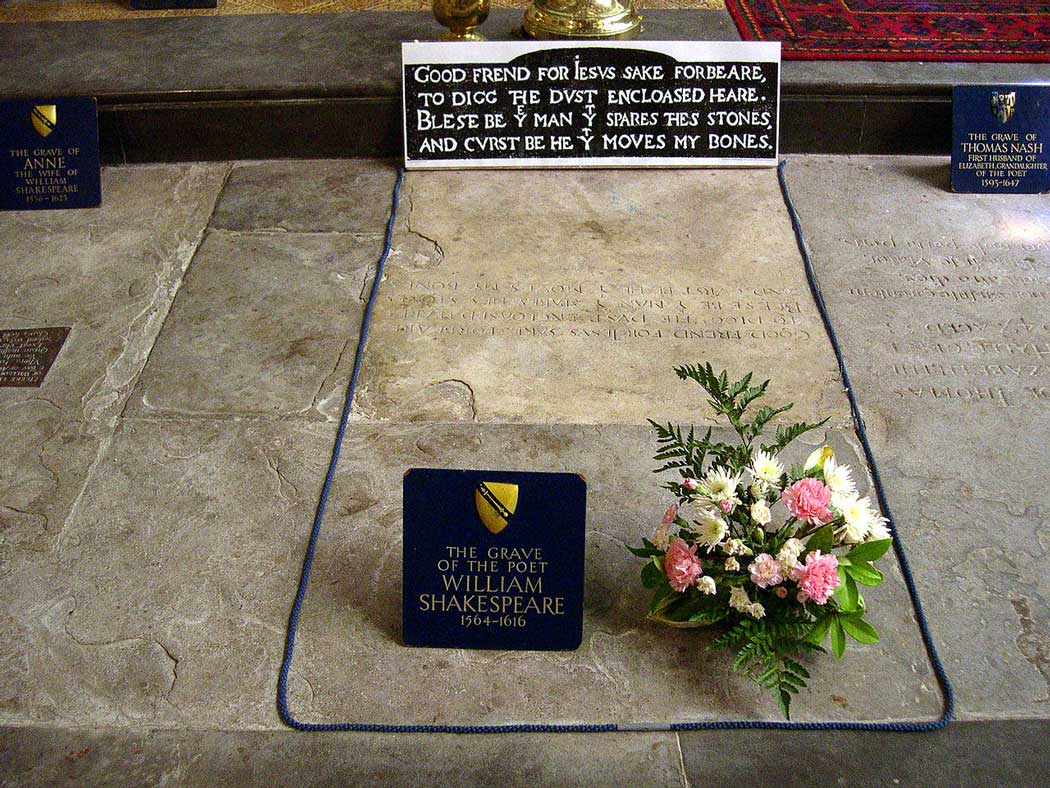 Visiting the Holy Trinity Church
The Holy Trinity Church is located by the River Avon, around a 10-minute walk south of the town centre.
The church is open daily and admission is by a suggested £4 donation. As it is a working church, it sometimes closed to the public for church-related events such as weddings and funerals.
The church is wheelchair accessible with level access to the building and an accessible toilet (although the toilet is only available during services).
A visit to the church shouldn't take longer than an hour.