The ibis London Heathrow Airport hotel is a modern budget accommodation option on Bath Road just north of Heathrow Airport. It is inside the Heathrow Free Travel Zone, which means that you can get free buses from here to the airport terminals.
The hotel has 356 guest rooms, which all have comfortable beds, a work desk, a flat-screen television, tea and coffee making facilities and en suite bathrooms.
There are also double rooms (but not twin rooms) that are set up for guests who need wheelchair access.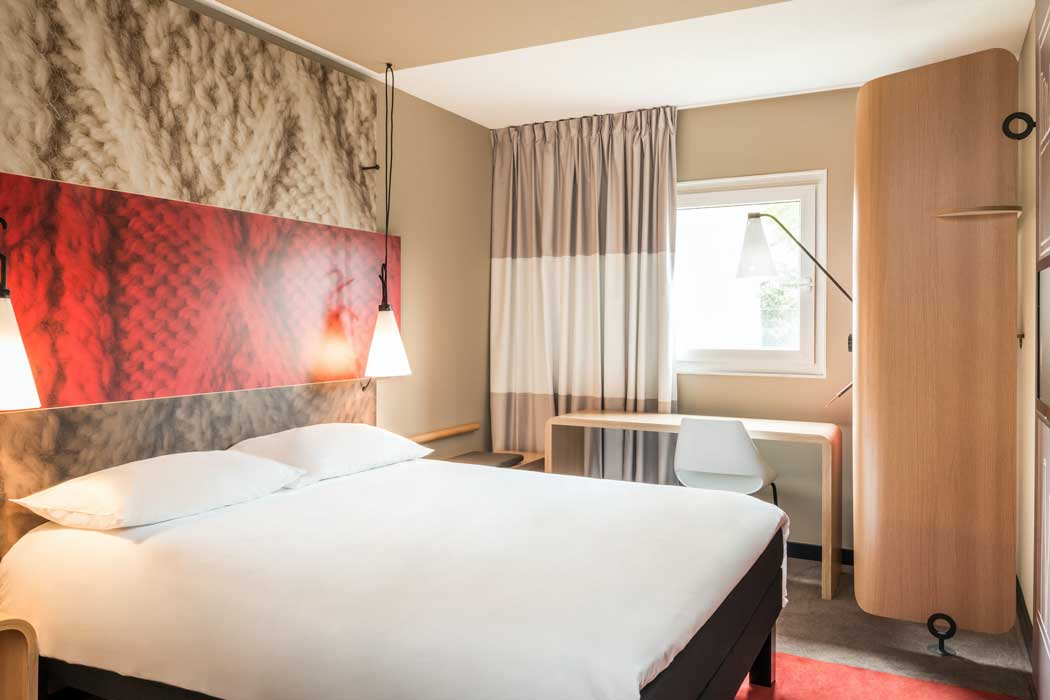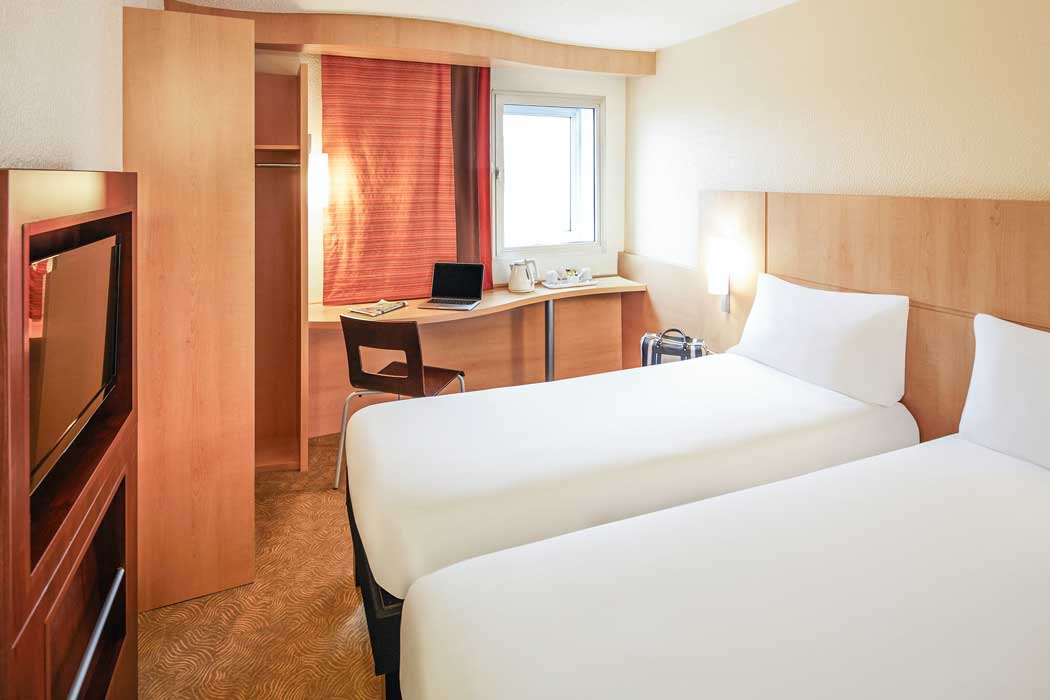 The hotel has a stylish reception area that is nicer than many other hotels in this price range. This area includes a couple of computers and printers that guests can use (handy if you need to print out boarding passes) and there are screens set up here with flight departure information.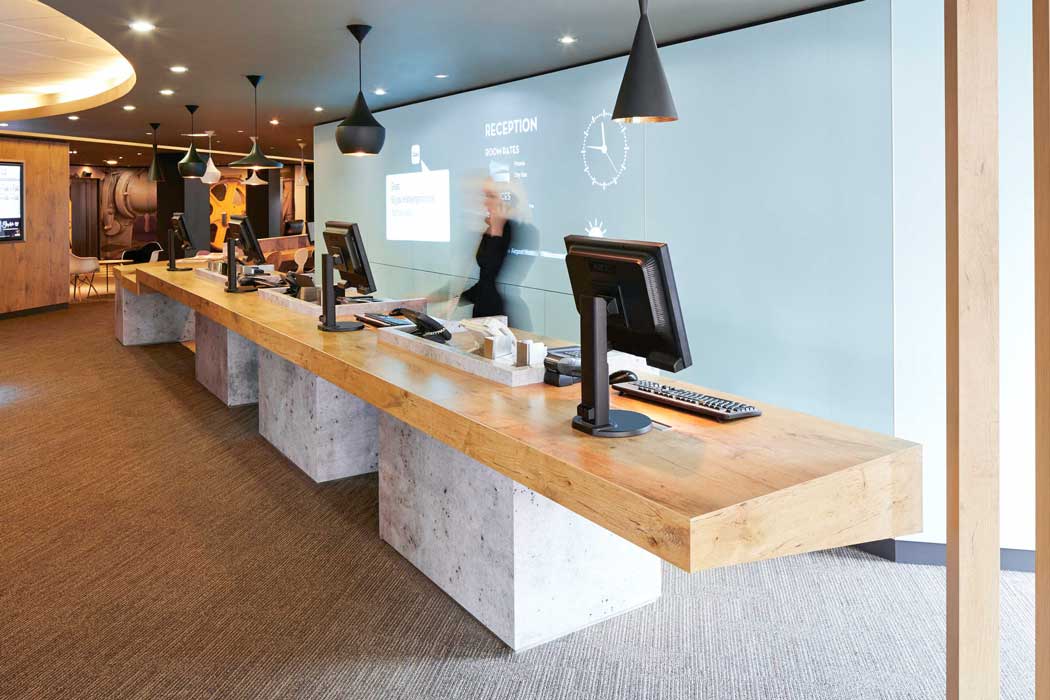 There's a separate room in the hotel where guests can iron their clothes (the rooms don't have their own ironing facilities).
Fogg's Kitchen and Bar, the hotel's bar and restaurant, has an international menu of mostly casual dining options. Although it is not the most vibrant neighbourhood, there are also places to eat and drink in nearby hotels and there is a strip of local shops (including fish and chips, an Indian restaurant and a local pub) just a 10-minute walk up High Street Harlington.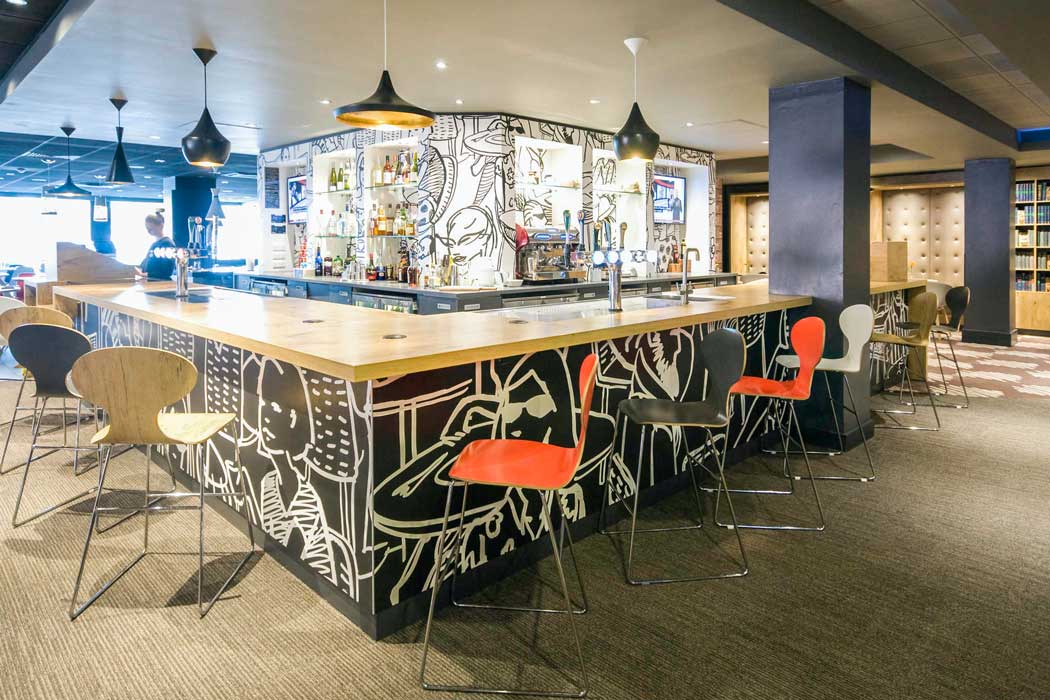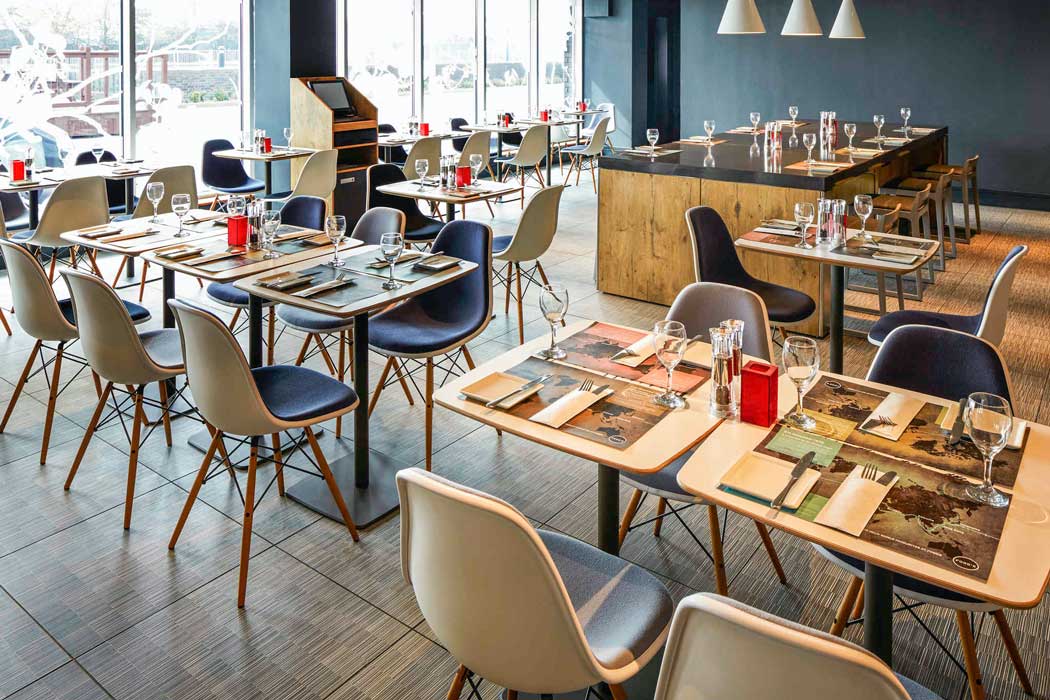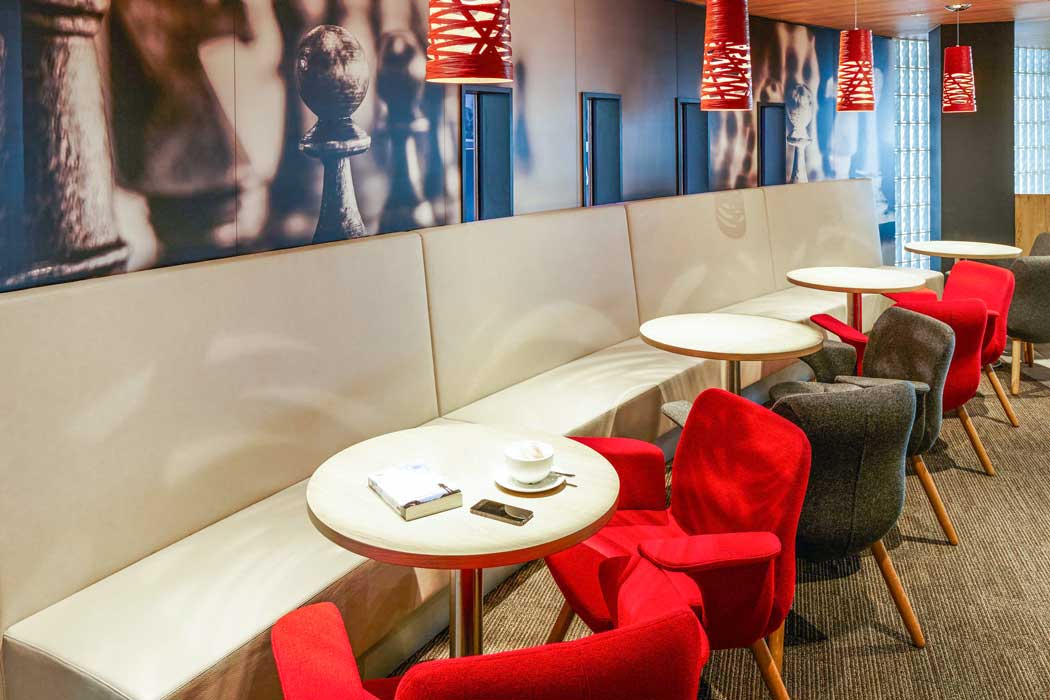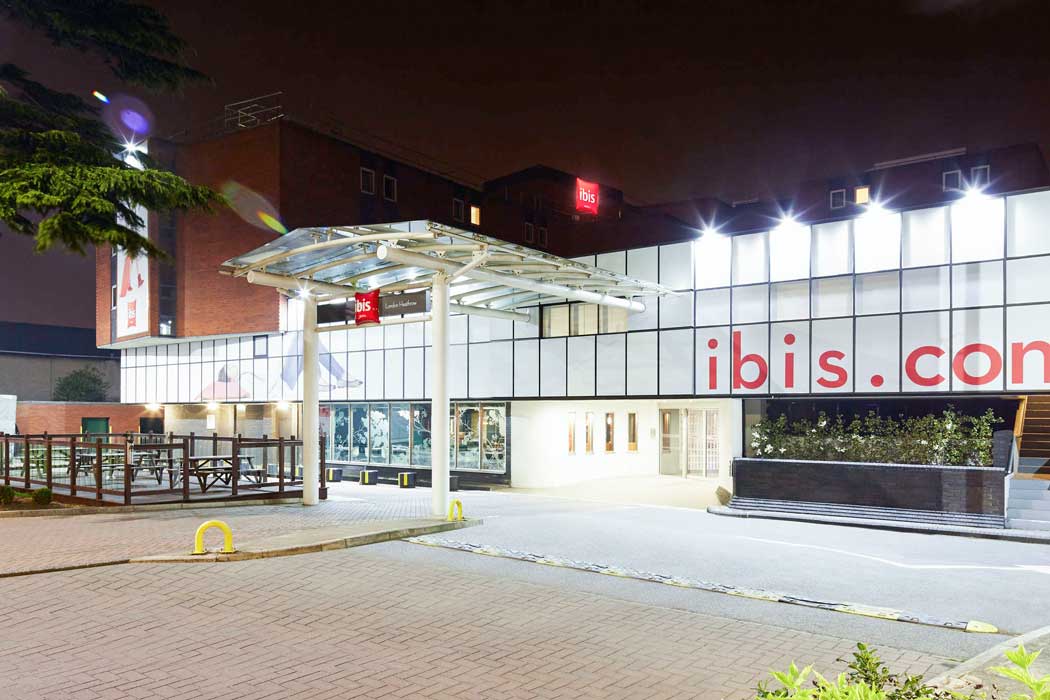 There are direct buses from here to Terminals 2, 3 and 5 although most buses stopping here go to the Heathrow Central Bus Station, which serves Terminals 2 and 3, and from here you can catch a free train to terminals 4 and 5.
The closest bus stop is just down the road outside the Best Western London Heathrow Ariel. Coming from the airport, the bus stop is around a three-minute walk from the hotel but it is around a seven-minute walk for buses to the airport as that bus stop is across the road.
You can also take the Hotel Hoppa bus to the airport terminal but this bus costs £5.50 (£6 if you buy your ticket on board the bus) for a one-way trip and these buses run less frequently than the regular buses. However, they stop right outside the hotel so this may be the best option if it's raining or if you have a lot of luggage.
Check prices and availability for ibis London Heathrow Airport
Check prices and availability for the ibis London Heathrow Airport hotel near London Heathrow Airport.
We may earn a small commission if you book your hotel after clicking this link.