The Best Western London Heathrow Ariel (formerly the Holiday Inn Heathrow Ariel) is one of the longest established airport hotels in the United Kingdom. It is on Bath Road north of Heathrow Airport within easy access to terminals two and three, although the only access to the airport is by bus.
The doughnut-shaped hotel has 184 guest rooms set over three levels. It was built in 1961 and was the first hotel to be built at Heathrow Airport.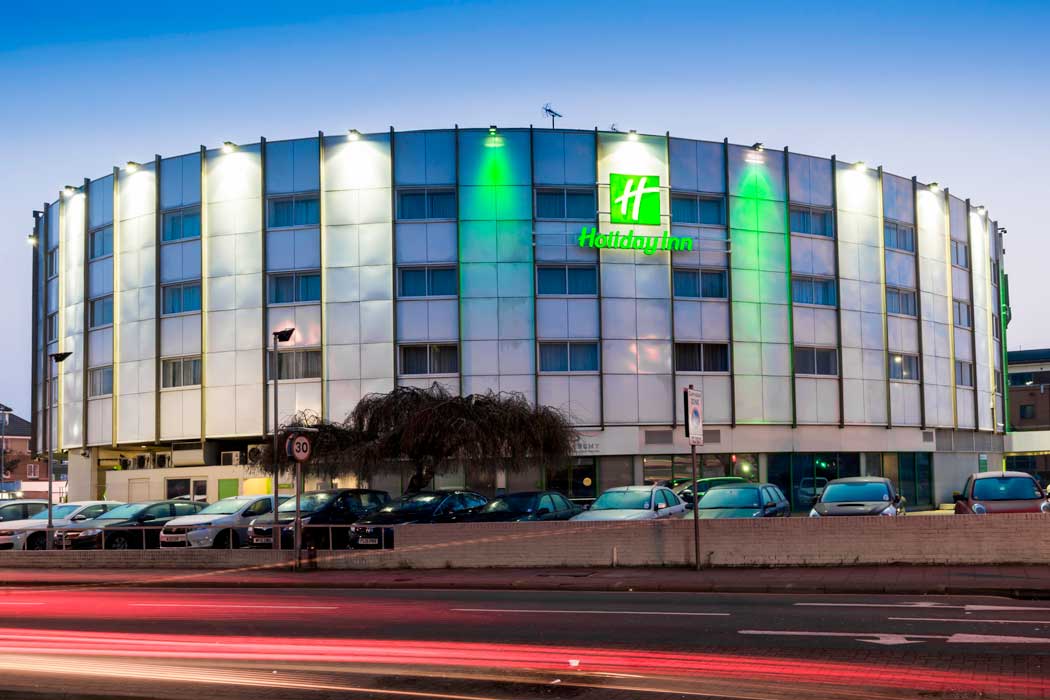 All rooms have comfortable beds, work desks, a flat-screen television, ironing facilities, tea and coffee making facilities and en suite bathrooms. Four of the guest rooms are wheelchair accessible.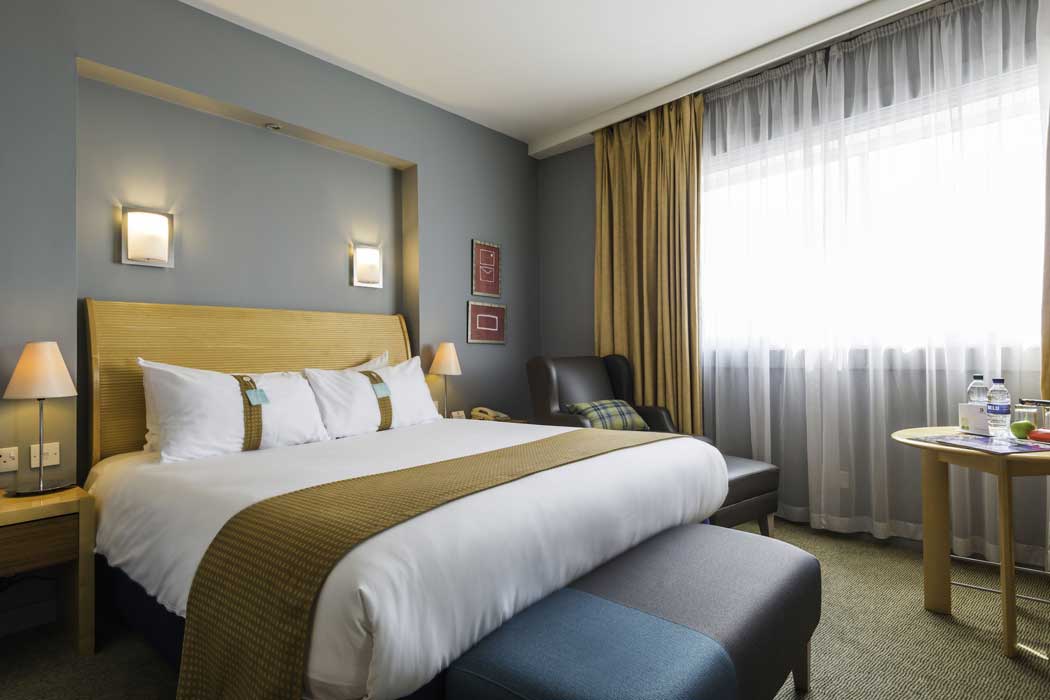 It is one of the few hotels near Heathrow Airport to have single rooms where single travellers can stay at a cheaper rate than a standard double room.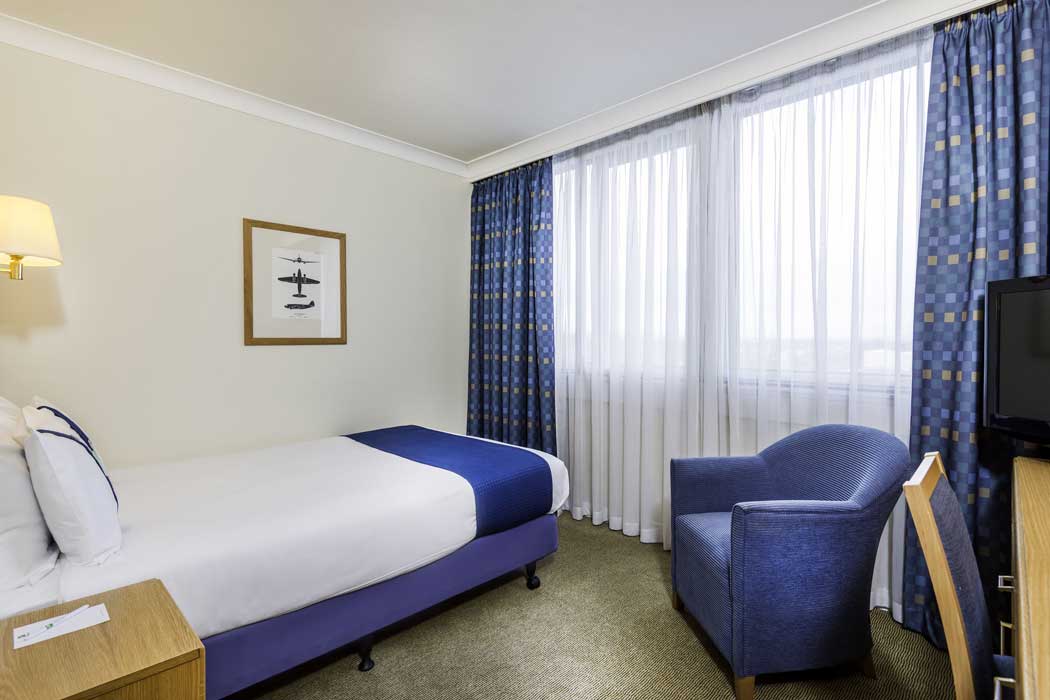 Parts of the hotel feel somewhat dated, although this is to be expected considering that it is the oldest hotel at Heathrow Airport but it is in better condition than many other hotels of a similar age.
The Junction restaurant serves a full English breakfast and has an international menu for lunch and dinner. The adjoining bar is a relaxing spot for a drink although it lacks the charm of a proper pub.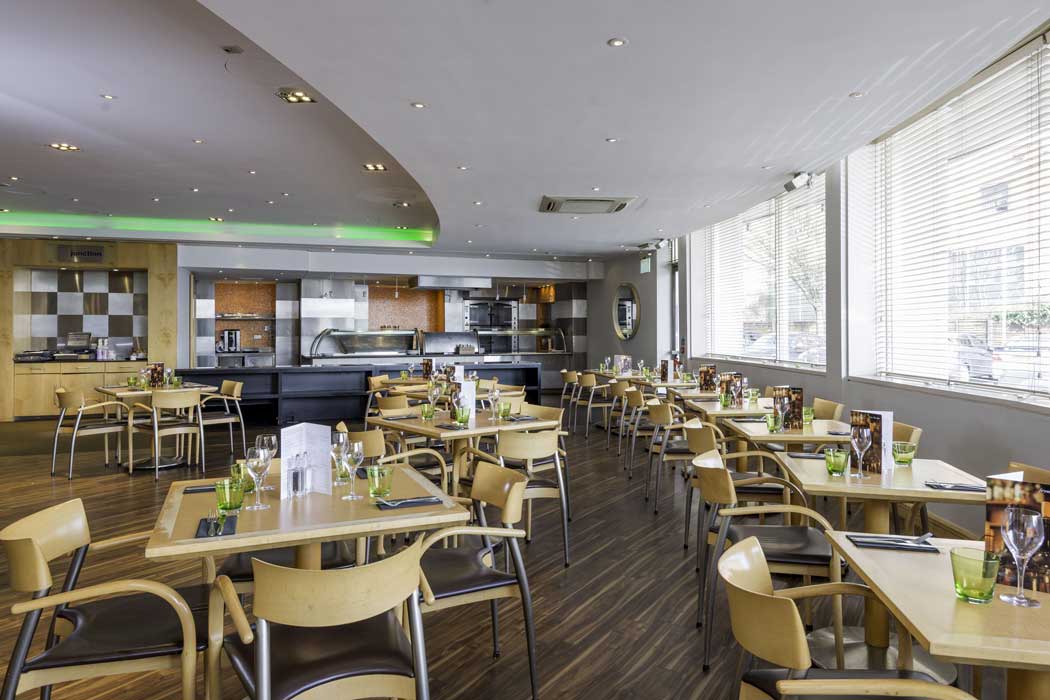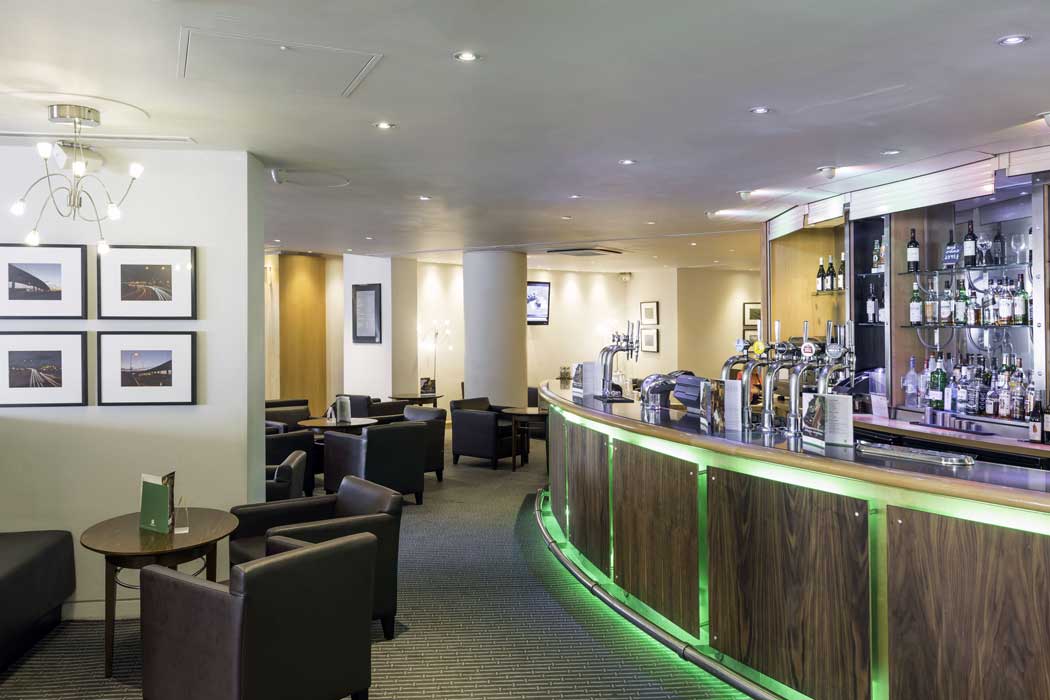 Wi-Fi access is free throughout the hotel.
The hotel is one of many airport hotels on Bath Road north of Heathrow Airport. Buses to the airport are frequent enough that you shouldn't have to wait longer than a few minutes.
You can also take the Hotel Hoppa bus to the airport terminal but at £5.50 (£6 if you buy your ticket on board the bus) for a one-way trip, they are more expensive than regular local buses and they run less frequently.
There is not a lot in the local area, although you can walk to the ibis, the Courtyard by Marriott and Sheraton Skyline hotels if you prefer to dine at a different hotel and Airport Bowl is just a two-minute walk up the road if you're up for a spot of ten-pin bowling.
Car parking is available at the hotel but it costs £16 per night.
Check prices and availability for Best Western London Heathrow Ariel
Check prices and availability on Expedia for the Best Western London Heathrow Ariel hotel near Heathrow Airport in London.
We may earn a small commission if you book your hotel after clicking this link.