The Sheraton Skyline is an established four-star airport hotel that has operated since 1973. From the exterior, it is a fairly uninspiring reddish-brown building but it is much nicer inside. The hotel is on Bath Road north of Heathrow Airport with easy access by bus to terminals two and three.
It has 350 relatively spacious rooms, which are all air-conditioned with comfortable beds, a work desk, flat-screen television, ironing facilities, tea and coffee making facilities and en suite bathrooms. Some of the rooms on the higher floors have panoramic airport views, although this does mean that rooms facing south are impacted by the noise of departing flights from Heathrow.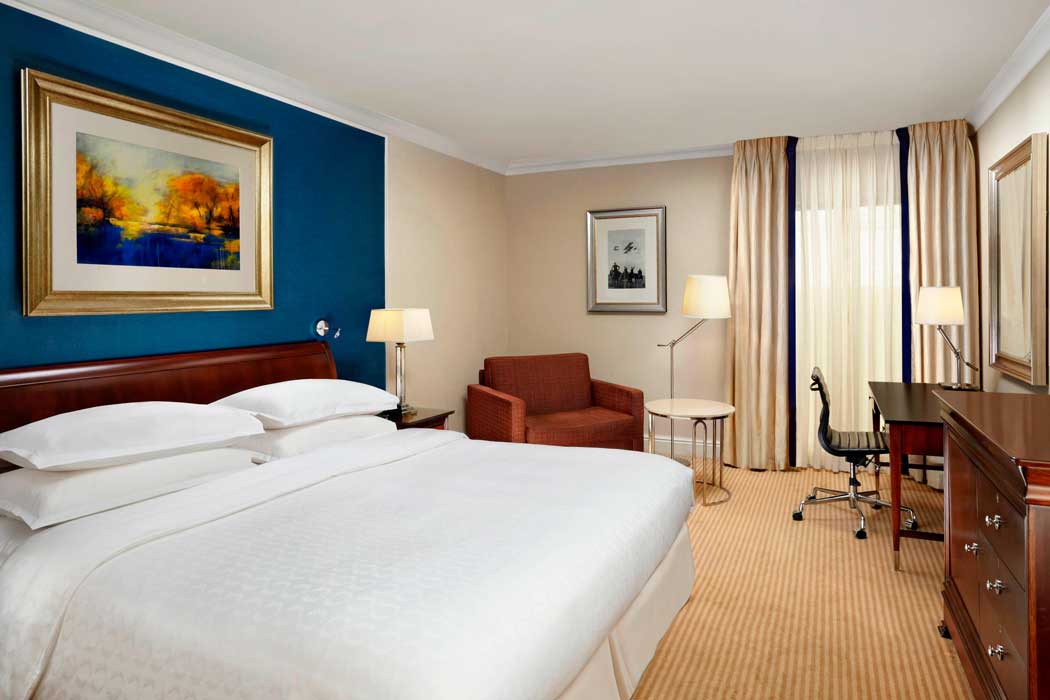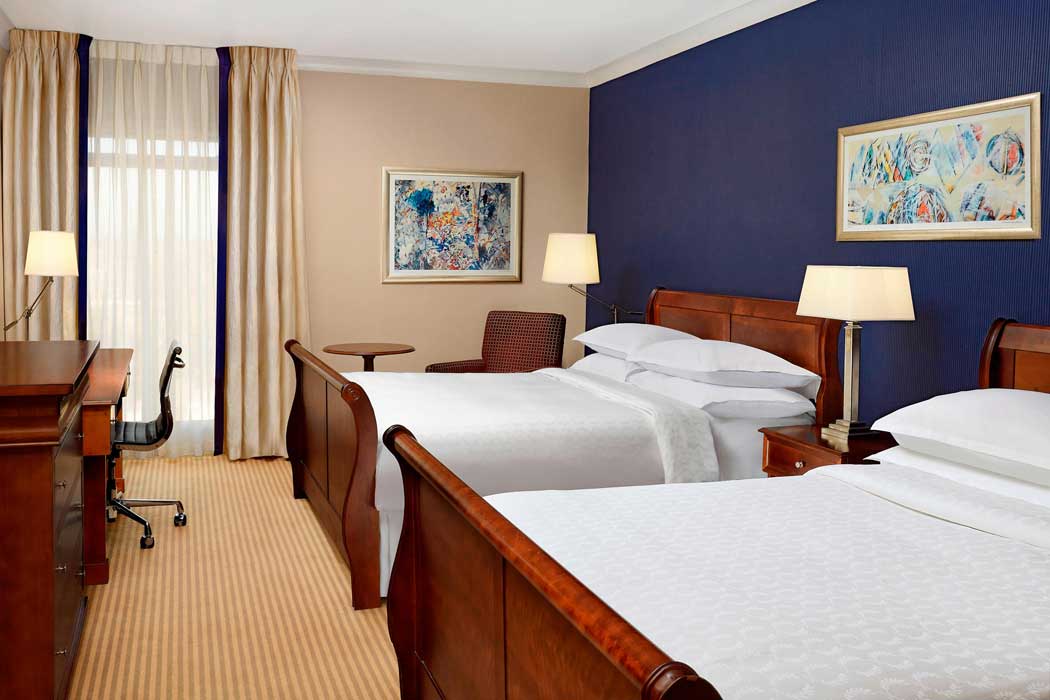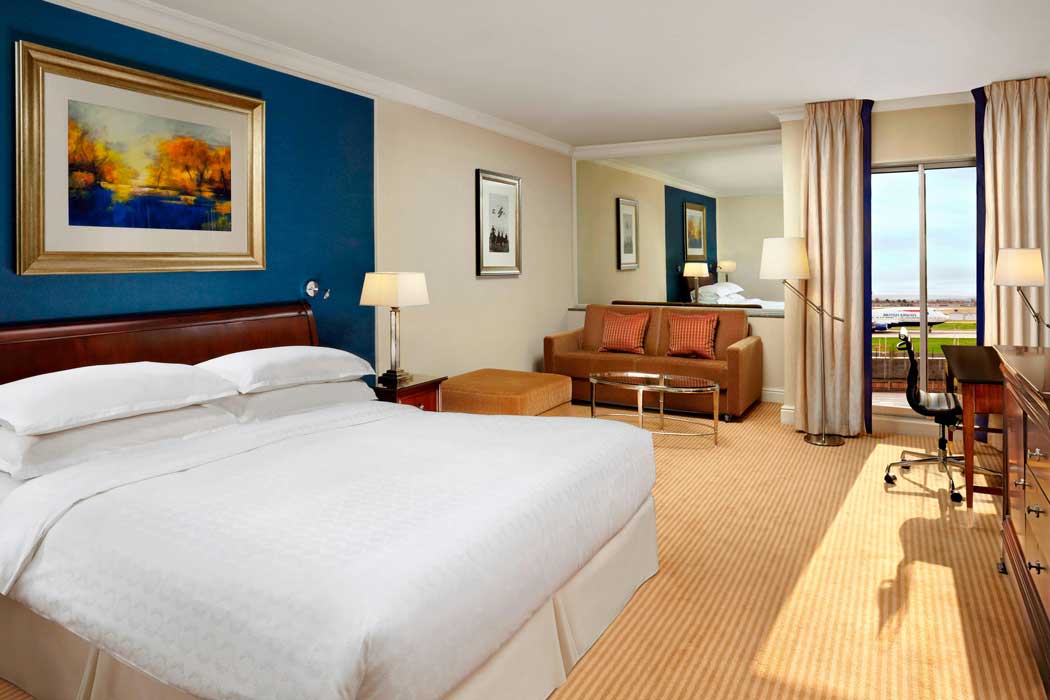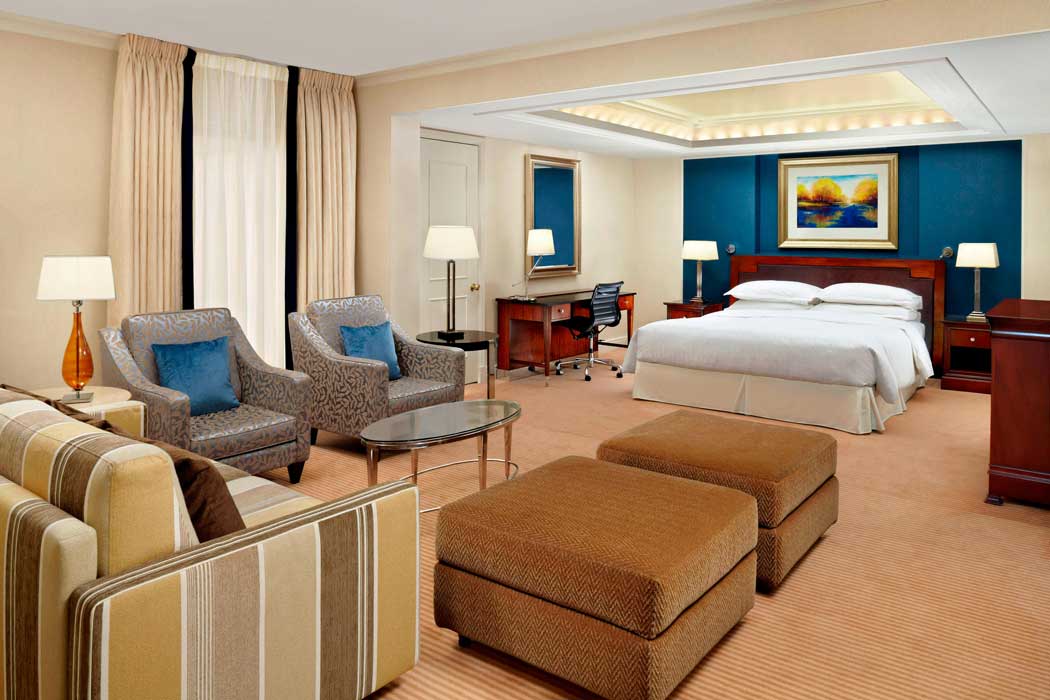 A club lounge (with complimentary drinks and snacks) is available for guests staying in premium rooms as well as Platinum Elite (and higher) members of the Marriott Bonvoy loyalty programme.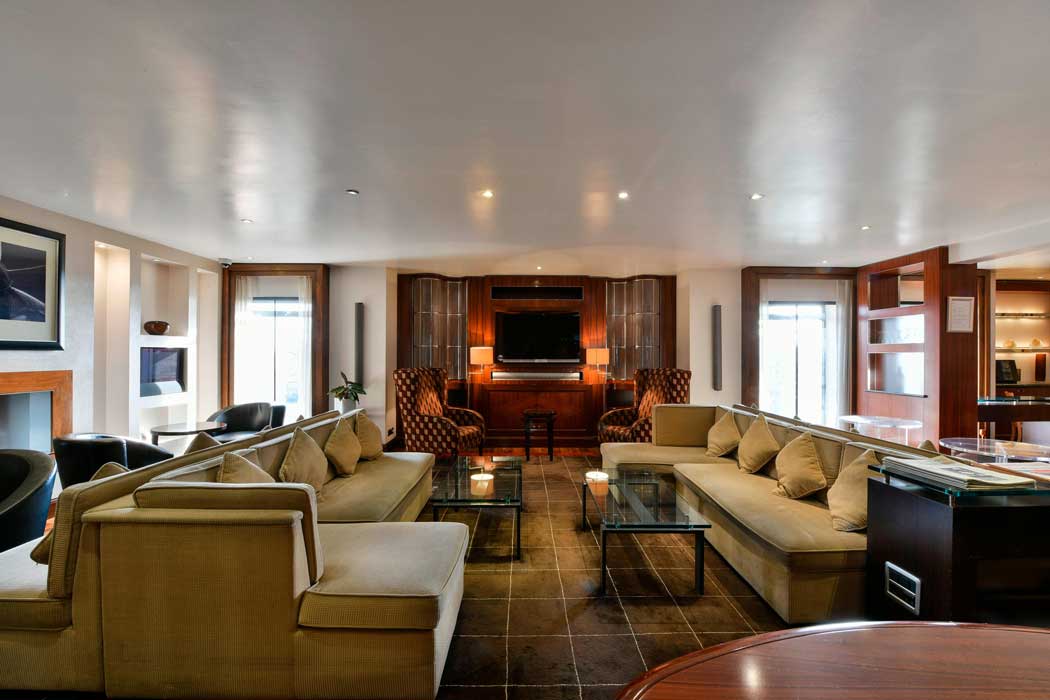 The hotel feels a little dated, not so much because it is an old hotel (it is actually very well maintained for its age) but more because of the design aesthetic favoured by American hotel chains.
Although it falls under Marriott's Sheraton hotel brand, this particular hotel is owned by Qatar Airways and many of the guests are Qatar flight crew.
It is not to be confused with the newer Sheraton Heathrow hotel, 2km (1¼ miles) further along Bath Road. Although the other Sheraton is newer, many guests prefer this one.
The hotel has an Indian restaurant, an American-themed sports bar and an in-house branch of Starbucks. You also have the option of eating and drinking at the nearby Holiday Inn, Marriott and Radisson Blu hotels, which are just a short walk away.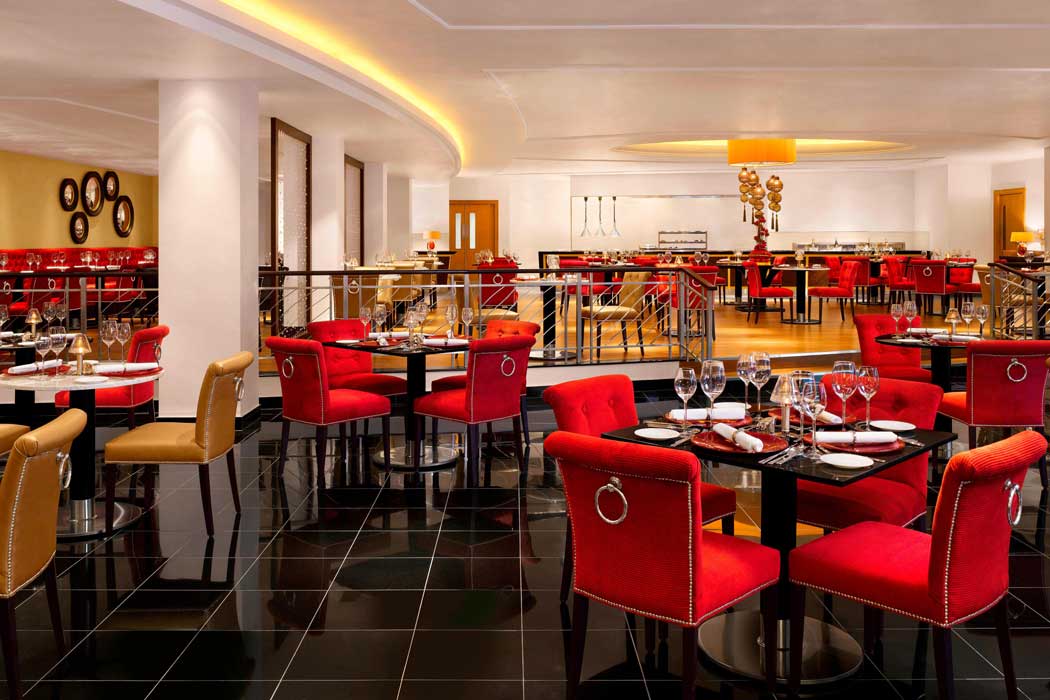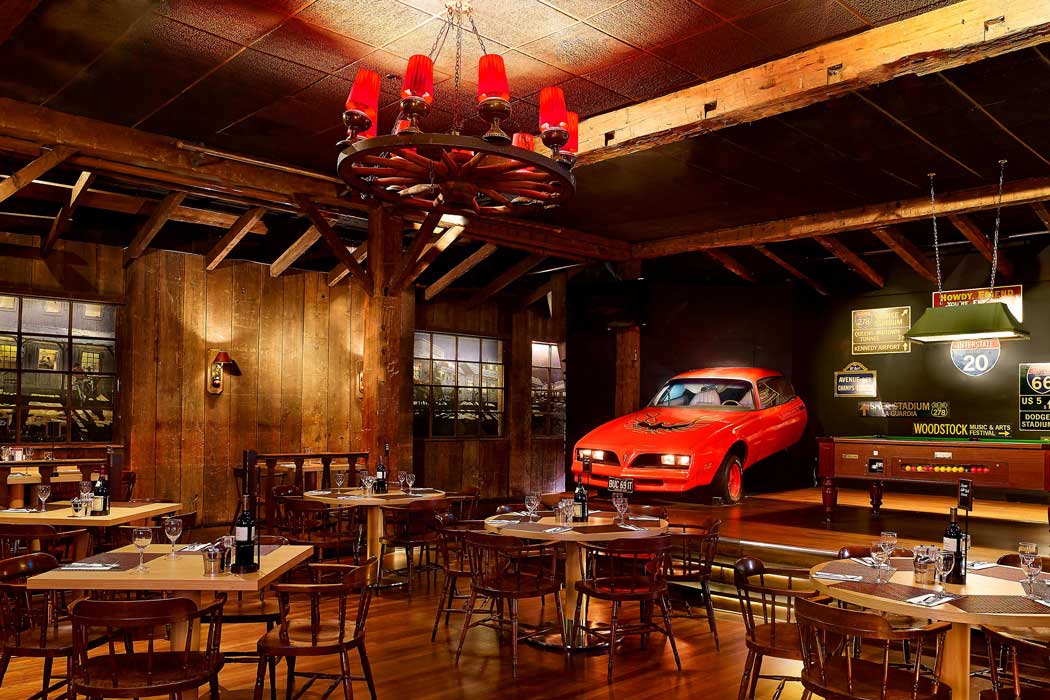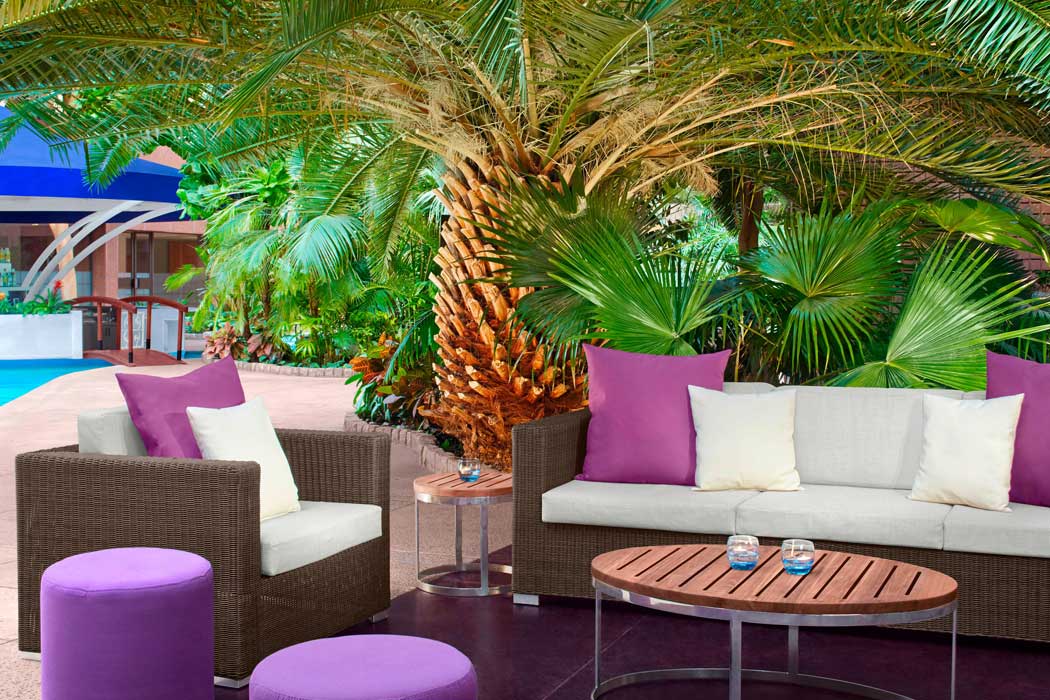 The hotel has surprisingly good leisure facilities including a fitness centre and a nice swimming pool area surrounded by tropical plants and both a poolside bar and poolside cinema.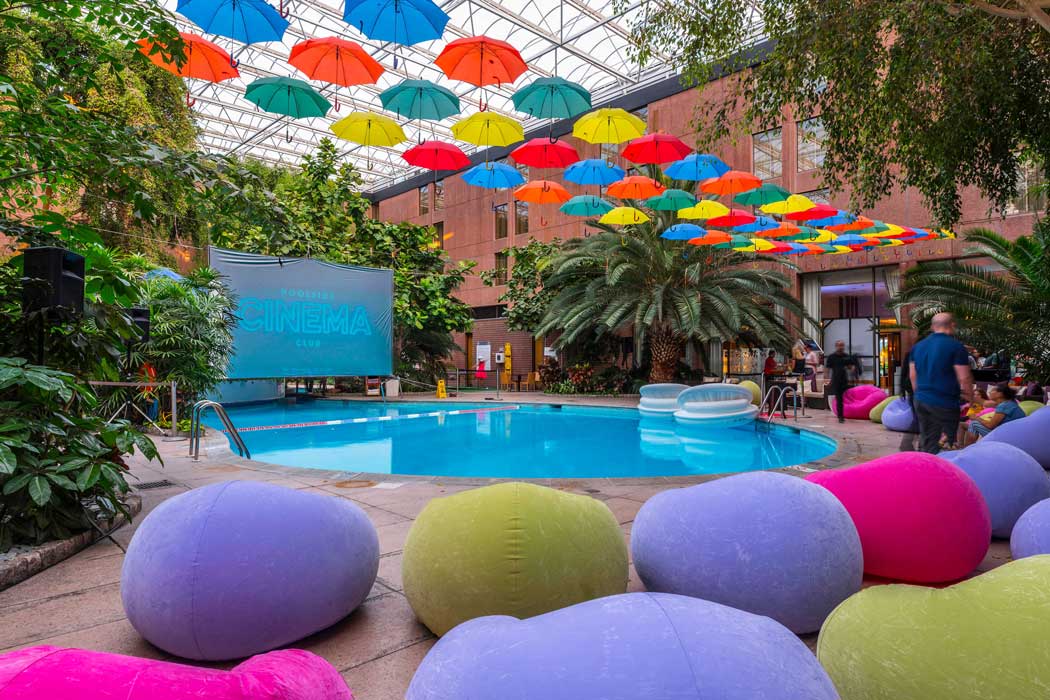 Business facilities include a conference centre with 17 meeting rooms.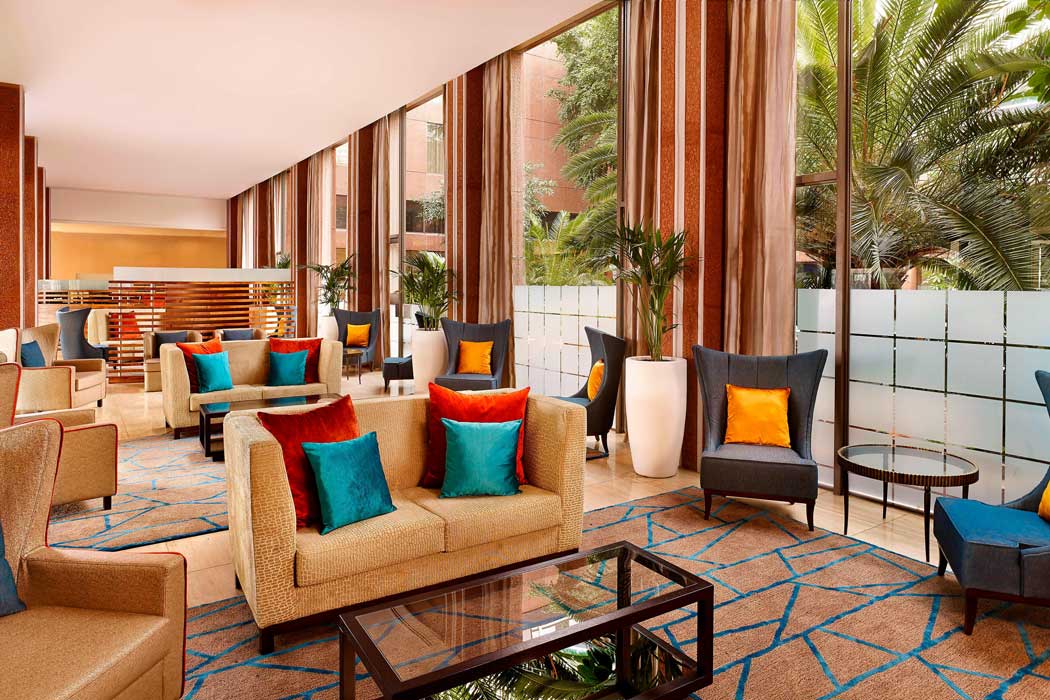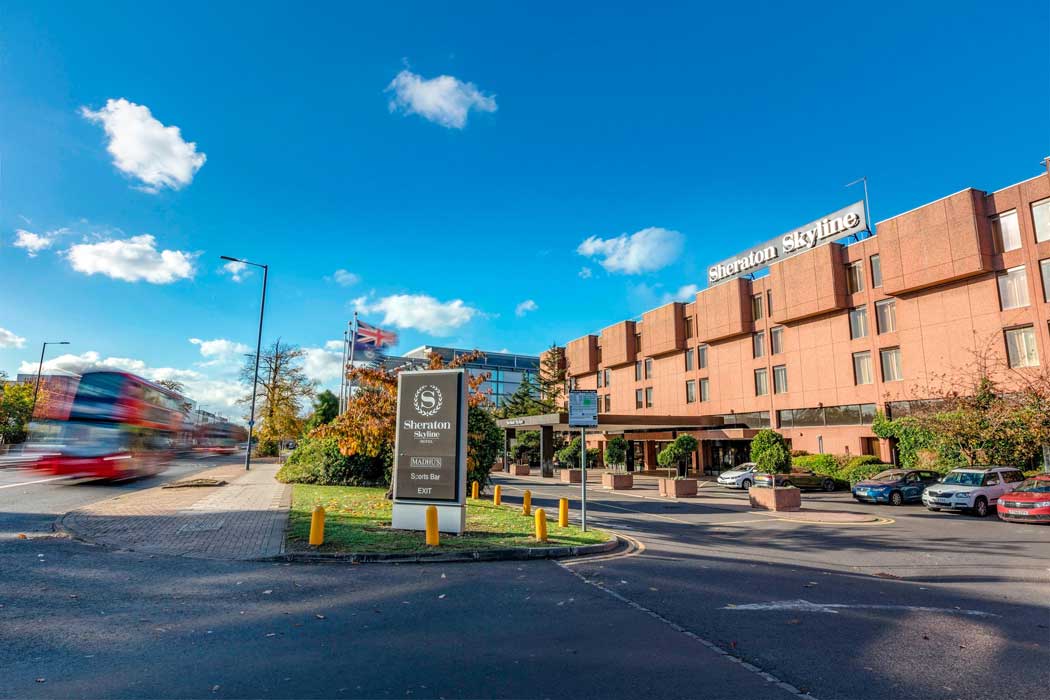 The hotel is one of many airport hotels on Bath Road north of Heathrow Airport. The closest bus stop is around a five-minute walk from the hotel and buses to the airport are frequent enough that you shouldn't have to wait longer than a few minutes for a bus. Press the buzzer when you pass the McDonalds if you're arriving by bus from the airport.
You can also take the Hotel Hoppa bus to the airport terminal but these are more expensive at £5.50 (£6 if you buy your ticket on board the bus) for a one-way trip and these buses run less frequently than the regular free buses. However, the Hotel Hoppa may be a good option if you are travelling with a lot of luggage as it stops right outside the hotel entrance as opposed to stopping down the road.
There is not a lot of interest in the immediate neighbourhood, which consists mostly of office blocks and other hotels, although there are bars and restaurants inside the neighbouring Holiday Inn, Marriott and Radisson Blu Edwardian hotels if you don't want to dine at the Sheraton.
Check prices and availability for Sheraton Skyline
Check prices and availability on Expedia for the Sheraton Skyline hotel near Heathrow Airport in London.
We may earn a small commission if you book your hotel after clicking this link.